SYRACUSE — Jace Alexander could barely stand. In fact, he needed help getting off the floor ahead of his match. But the Wawasee senior wrestler knew he couldn't quit, especially with a chance to advance to the state championship match.
Alexander was so beat up that he couldn't even make it all the way to the scorer's table. His coach, Frank Bumgardner, estimated the senior was at 5%, health-wise, ahead of the biggest match of his young career.
Alexander was pinned in 28 seconds. He then medically forfeited the third-place match to finish fourth in the 138-pound weight class of the IHSAA state wrestling tournament on Feb. 20. After a sensational four-year career, Alexander ended his final campaign where nobody wants to: in a hospital bed.
"That was horrible," Alexander said. "I still beat myself up knowing I could've done better than what I did. … I think I should've been in the finals. I think that's where I would've been if I was 100%."
While it wasn't the ending he desired, Alexander's final day as a high school wrestler was a microcosm of the toughness he's showed his entire life.
FOUR-YEAR STAR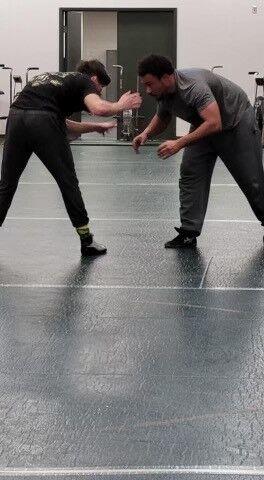 Alexander has been wrestling his entire life. Growing up with family members who wrestled introduced him to the sport at a young age, and he's been hooked ever since.
By the time he reached high school, Alexander was one of the better wrestlers at Wawasee. He displayed that his freshman year, advancing to the state tournament in the 106-pound weight class. He went back to state the next year at 120 pounds, finishing sixth. Alexander qualified for state a third time in 2020, this time at 126 pounds. Finally, this past season, he advanced to state in the 138-pound weight class.
In qualifying for state all four years, he became the second wrestler in program history to accomplish that feat. Kevin Carr did it four times between 1996-99, capping his career with a state title at 160 pounds.
"It's awesome, honestly," Alexander said. "I tried looking into it, and so far, what I've recognized is that it's not just wrestling — it was the whole school, in terms of getting to state four times."
In the leadup to this year's state tournament, Carr came by and worked with Alexander at a practice.
"(Carr) was just working with me, getting me ready, wrestling like the type of people I'd see down there (at state)," Alexander said. "Just beating me up."
STATE TOURNAMENT 2021
Alexander entered the 138-pound state tournament with a 24-1 record and ranked No. 5 in the weight class. His first-round opponent, Floyd Central senior Gavinn Alstott, was 25-3 and ranked No. 4. It was a competitive battle between the two, with Alexander pulling out a 7-4 decision victory on the Friday afternoon of the state tournament to advance to Saturday's state quarterfinals.
Overnight, though, Alexander started feeling pain in his back. He knew he couldn't quit, though, given how much was at stake.
"Like constant stabbing," said Alexander when asked to describe the pain in his lower back.
Alexander then went through a grueling match in the quarterfinals Saturday morning against Oak Hill junior Brody Arthur. After Alexander built a big lead, Arthur rallied before the Wawasee senior held him off for a 16-14 decision victory, advancing to the state semifinals.
Following the match, however, Alexander made an interesting comment toward Bumgardner and the rest of his coaches.
"We were on the floor still and he said, 'I think we're done,'" Bumgardner said. "I was like, 'We're in the state semifinals, we're not done. What are you talking about?' And at this point, we really didn't know much."
With only a couple of hours before the semifinal match, the Wawasee coaches, wrestlers and family members tried to do everything they could to get Alexander ready, from stretching him out constantly to putting him in a hot bath to loosen up the muscles. Nothing was working, though, and by the time the semifinal match was going to happen, he could barely walk.
Alexander was pinned in 28 seconds by Bloomington South sophomore Delaney Ruhlman. Within moments, Alexander's chance at winning a state title were over. He'd be coming back in the afternoon session to wrestle for third place.
The senior was so beat up, though, that he couldn't compete. He had to medically forfeit the match, finishing in fourth place. Despite barely being able to stand, Alexander went out to the mat for the match and did all of the customary pre-match routines before forfeiting.
"We knew we weren't wrestling … he just couldn't wrestle," Bumgardner said. "But we needed to go soak that moment up. He had earned that right, in that moment, to go out there one last time and just enjoy the atmosphere and hear it from the crowd one last time."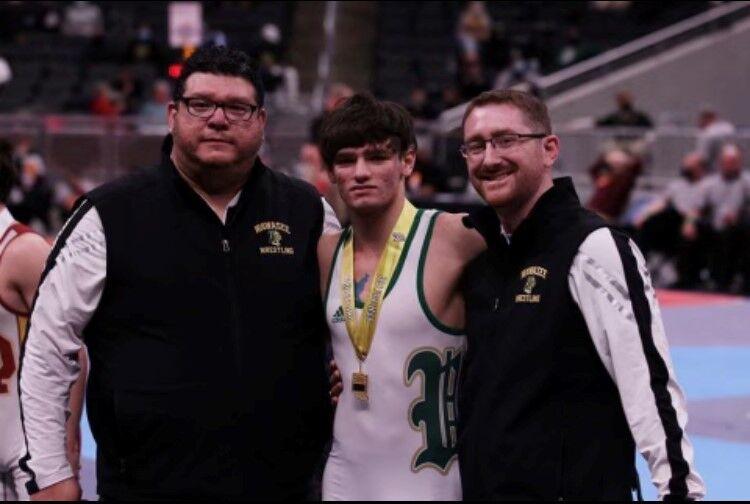 Less than an hour later, Alexander was in a hospital getting two IV's hooked up to him. The pain in his back stemmed from severe dehydration, which was causing muscle cramps, strains and kidney issues. Alexander spent nearly three hours in the hospital before being discharged. He stayed at his hotel in Indianapolis overnight before driving home Sunday morning.
Alexander finished his career with a 135-23 record. Bumgardner estimated that Alexander is 25% healthy right now. The senior said he still can't crouch down into a wrestling stance.
"I feel fine," said Alexander two weeks removed from the state meet. "It's still difficult to move in certain directions."
BECOMING A MARINE
Alexander won't have much time to recover before entering into one of the most difficult things any person can do.
Alexander graduated from Wawasee High School early and will be joining the United States Marine Corps later this month. He flies to San Diego on March 22 and must undergo a two-week quarantine due to COVID-19 protocols before officially starting boot camp the first week of April.
"Just want to get out of here; make myself a better example than the examples that were laid down in front of me," Alexander said.
The senior said he didn't consider joining the military until recently. Going to the Marines will give him the biggest challenge, which is what drew him to the Corps.
"You look at it: they're top dogs," said Alexander of the Marines. "You can't think of anything bad for them. They go through the hardest boot camp and everything else. So, sign me up."
Bumgardner knows that the toughness Alexander showed on his final day of high school wrestling will bode him well for being a Marine.
"Just looking at how he handled that weekend shows why this is probably a really good fit, to go to the Marine Corps and go serve our country," Bumgardner said. "There's not that many people that would choose that route and there's not many people that are true Marines.
"I'm excited. He's going to represent himself well, represent our country well and represent our community well."