SOUTH BEND — As he sat in the office of the road clubhouse at Four Winds Field Saturday night — blood on his face, a beer in his hand — Brian "The Crippler" Costello retold a story from one of the previous "Clash at the Cove" wrestling shows he runs every year.
He spoke of "Clash at the Cove 5," when World Wrestling Entertainment (WWE) Hall of Fame manager Bobby "The Brain" Heenan was a special guest. Heenan was set to be the special ring announcer for the main event featuring Costello facing "The Barbarian." Heenan is regarded by many as the greatest manager in professional wrestling history, but moments before he walked out to the ring, he looked to Costello and had doubts.
"He's standing next to me and says, 'These guys are never going to remember me,'" Costello said.
Costello was dumbfounded.
"I looked at him like, 'Dude. You're a legend in this sport," Costello said.
Heenan walked out to the ring, and the crowd went wild. Per Costello, the standing ovation lasted more than 10 minutes.
After the show, Heenan approached Costello.
"(Heenan) came back in here and said, 'I just want to thank you,'" Costello said. "He was just humbled and in awe."
It's those types of moments that made "Clash at the Cove" a summer tradition at the home of the South Bend Cubs. On Saturday, the final "Clash" happened: "Clash 21: The Final Bell." It was an emotional night, featuring two retirements, a cowboy on his last ride and a horseman still going strong.
The Preparation
Running a professional wrestling event is harder than it seems.
Costello — real-name Brian Woodworth — has been in charge of the "Clash" event every year. This year marked his 37th in professional wrestling and 21st running the show at the venue now known as Four Winds Field.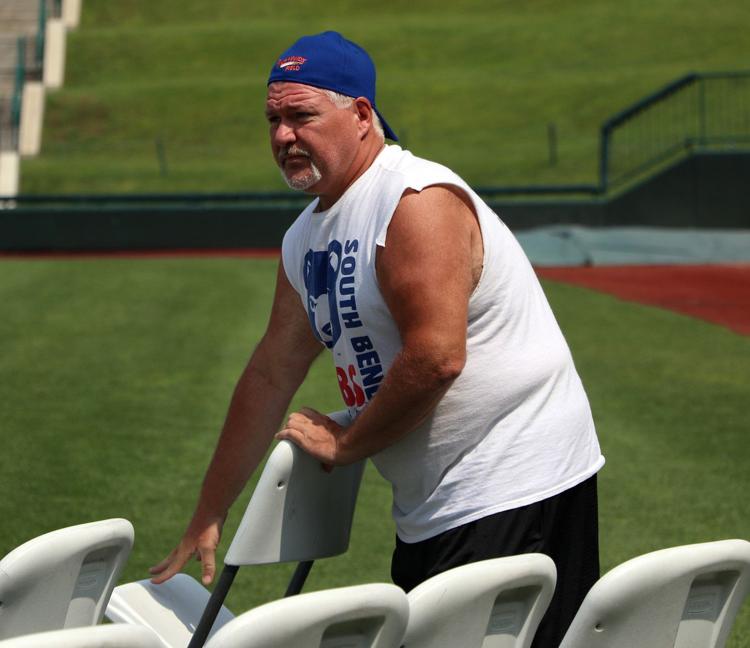 "Usually, the first of the year comes around and I start kicking it or whatever. February, I talk to a few guys and start setting up the card in March in preparation for a July or August show," Costello said.
Costello first discovered wrestling at North Side Gym in Elkhart. A South Bend native, Costello fell in love with the sport while watching Dick the Bruiser perform.
That passion led Costello on his journey throughout professional wrestling. He spent time in WWE (then-WWF) from 1984-1993 and World Championship Wrestling (WCW) for a few years before making a living on the independent wrestling scene.
Along with being a professional wrestler, Costello coaches high school wrestling. He spent many years at South Bend Adams and Mishawaka high schools before taking the job at Concord High School two years ago. Although there is some crossover between amateur and professional wrestling, Costello doesn't teach his high school athletes any professional moves.
"I separate the two. Because I'll be at places and kids will go, 'Hey, show me something!' No, it's completely different," Costello said. "It's apples and oranges. We're not doing that, it's a separate world."
The voice of the Horsemen
Most people in professional wrestling dream about being a wrestler at a young age. That dream didn't come to Dillon until he was 16 years old.
"I was a big baseball fan — Brooklyn Dodgers. They moved to (Los Angeles) and broke my heart, and I discovered wrestling. I started watching wrestling and these were bigger than life characters," Dillon said.
Dillon worked as a referee for eight years before getting a chance to compete as a wrestler. Edward Farhat, a.k.a. "The Sheik," gave Dillon his first break. Dillon enjoyed an 18-year in-ring career before an opportunity came along to be a manager for "The Mongolian Stomper," Archie Gouldie, in Dallas, Texas.
"It's like in life: one door closes behind you, and another opens in front of you. And, I thought, 'Well, let's give it a shot.' So, I went to Dallas. That was a turning point in my career. We exploded at the place and took off."
Dillon went on to achieve worldwide fame while managing The Four Horsemen, comprised of Arn Anderson, Ole Anderson, Tully Blanchard and Ric Flair.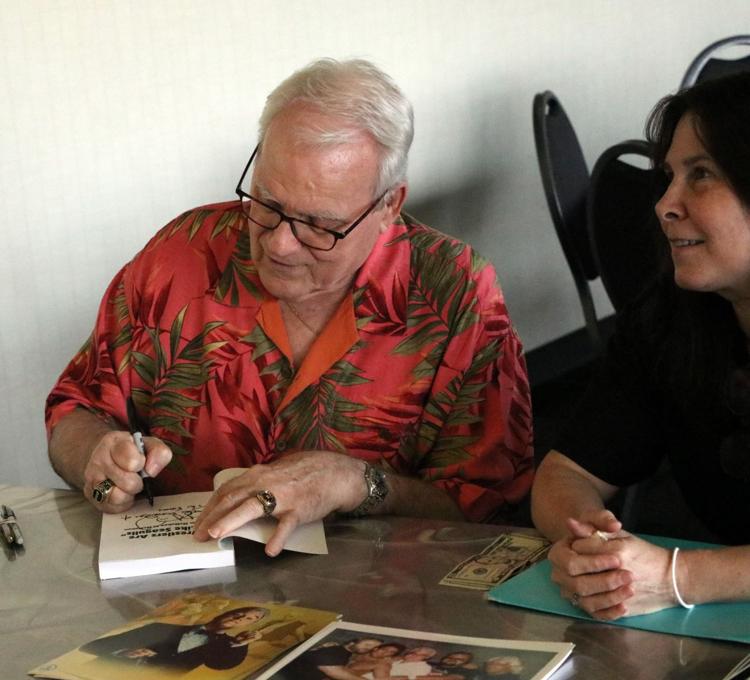 Dillon was a VIP guest for "Clash 21" Saturday. He signed autographs for fans and told stories from his near-60-year career in professional wrestling. He was inducted into the WWE Hall of Fame in 2012 and the Professional Wrestling Hall of Fame in 2013. He is considered one of the greatest managers in professional wrestling history.
"When I started, I had no idea where my journey would take me because back then, there was no hall of fame," Dillon said. "I always had a passion, and there's that old saying, 'If you love what you're doing, you'll never work a day in your life.' That is really what it is for me. It's something I wanted to do."
Ox Baker Jr. bids adieu
Ox Baker Jr. knew this was going to be his final match. He just didn't want it to be.
"I didn't want it to end walking to the ring. I knew it was ending, I didn't want it to end," Baker Jr. said. "But I knew I had to go out there and do what I did."
Baker Jr. has spent more than two decades in the wrestling business, leading to many injuries. Baker Jr. said he's suffered from concussion issues for years, leading to many sleepless and restless nights.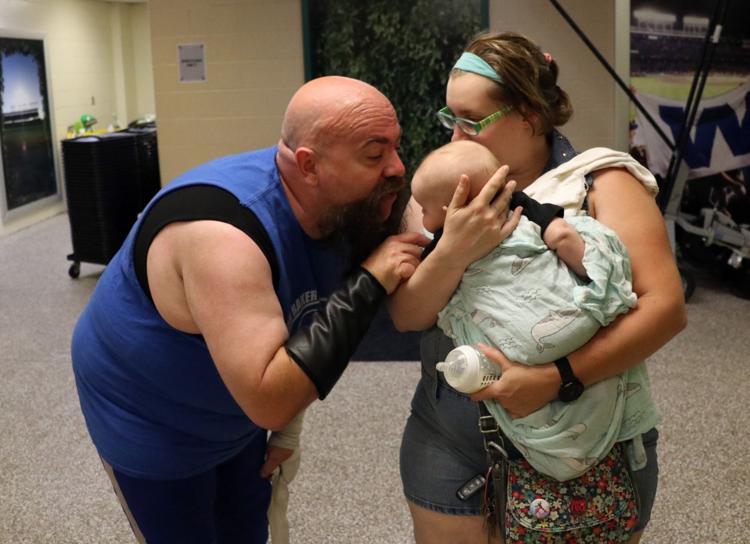 With the injuries mounting, he knew his time was up soon. Combine that with the fact the 46-year-old just had a new son, Jackson, with his girlfriend, Nicole Good, and that was all the incentive Baker Jr. needed to step away from the business he loves.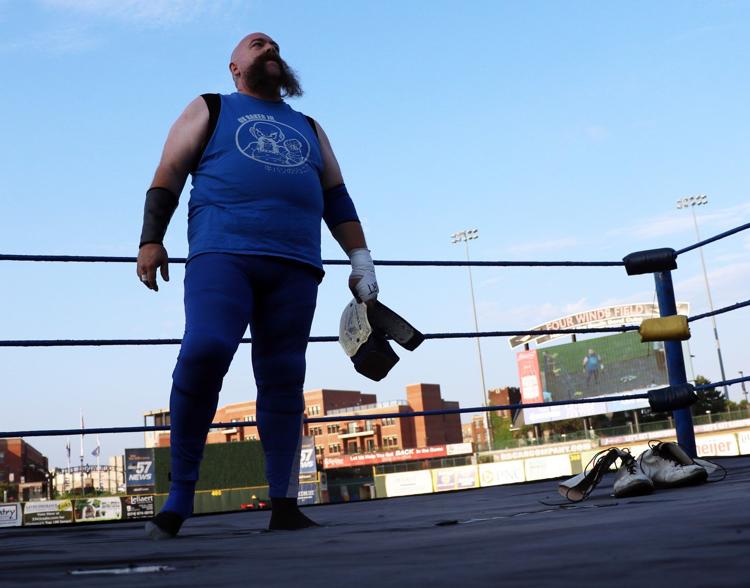 "(Good) couldn't deal with it anymore. And then Jackson coming along sealed the deal," Baker Jr. said. "I stopped traveling as much; I cut down on my traveling to the point where I wasn't going to miss it as badly when it actually came to an end."
Baker Jr. defeated Zachariah Davis in the second match of the evening. He then took off his boots and left them in the ring, which is a way professional wrestlers indicate their career is over. He then walked out of the ring with his Brass Knuckles Championship belt and his head held high.
"Taking the boots off and walking away, I felt good," Baker Jr. said. "I didn't do a four-star match, but I did what I could do at this stage of my career and I didn't hurt anybody."
Bob Orton sees the finish line
At 68 years old, "Cowboy" Bob Orton knows his time in professional wrestling is coming to an end.
"I keep telling my wife that this is the last one, and then someone will call and I'll say, 'I'll be there!' Just in the blood," Orton said. "As long as I can function, I'm ok."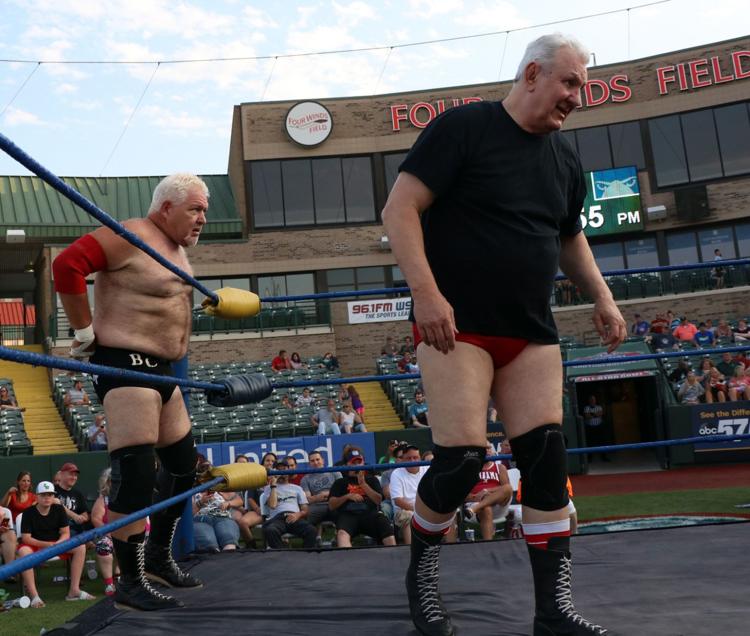 Wrestling truly is in the blood of the Orton family. Orton is a second-generation star. His father, Bob Orton Sr., wrestled. His son, Randy, currently wrestles in WWE.
"Cowboy" has wrestled on many "Clash" shows. He's been friends with Costello for years and the two have worked numerous tag team matches together. On Saturday, they entered the event as IAW Tag Team Champions — and walked out champions as well.
"(Brian) has a nice show going here and everything; the fans seem to enjoy it which makes it good," Orton said. "We're the tag champions, so I guess we're doing something right."
The Final Bell
Along with being a tag team champion, Costello is the IAW Heavyweight Champion. This means he wrestled two matches on Saturday, including the main event match against "Pretty" Paul Roma.
"I always love working with Paul … he's like a brother to me. We've known each other 30-something years, from WWF to WCW," Costello said. "We've traveled together; it's like we're brothers, honestly."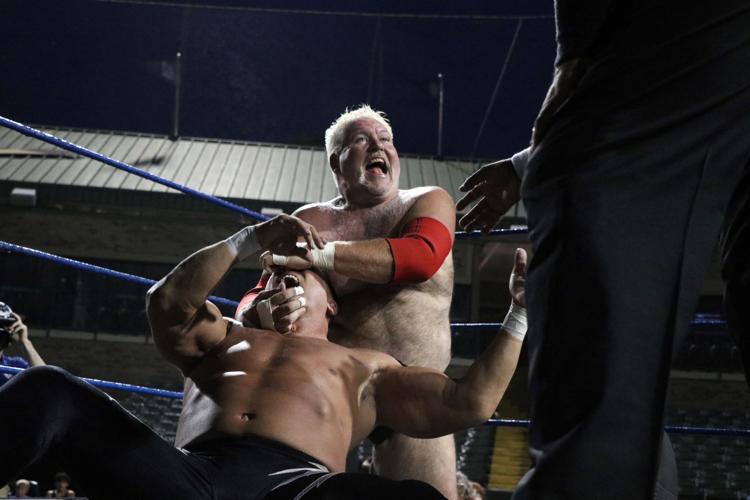 The two engaged in a battle all across Four Winds Field. It appeared Costello was closing in on the victory, but Roma countered and hit a spinebuster on the champ. Roma then went to the top rope, hit his patented elbow drop and pinned Costello to become the IAW Heavyweight Champion.
After the match, the entire locker room came out to give Costello and Roma a standing ovation. Costello waved to the crowd one more time and gave a bow.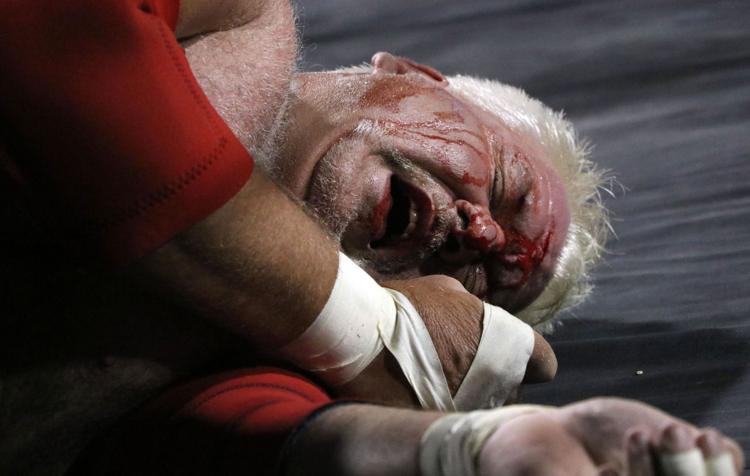 "The Final Bell" was also Costello's final bell in professional wrestling.
"Sadness, joy. I've been doing this for 37 years. Lots of blood, sweat and tears go into this. It takes its toll on the body," Costello said. "You hope everybody leaves on a happy note. Are you going to please everybody? No. But you try to make it enjoyable for everybody.
"I gave it my all, and it gave me it's all. It was enjoyable. If I didn't want to do it, I wouldn't have been doing it for 37 years."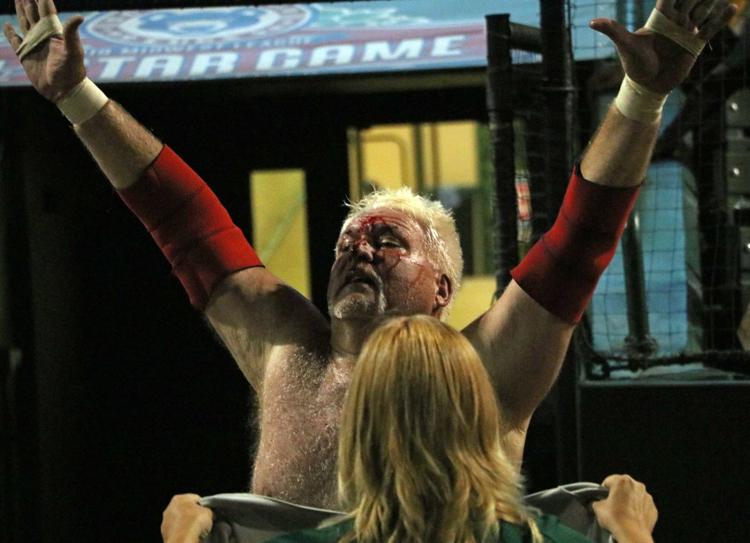 Austin Hough can be reached at austin.hough@goshennews.com or 574-533-2151, ext. 325. Follow Austin on Twitter @AustinHoughTGN