The latest editorial cartoon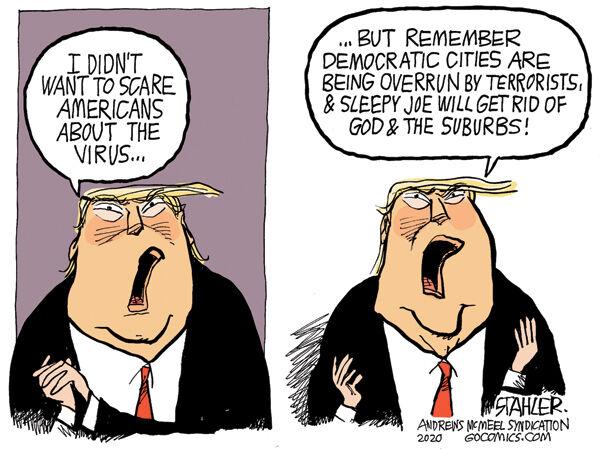 GOSHEN [mdash] Kenneth L. Myers, 54, passed away, Friday, Sept. 18, 2020, at his home. Please visit www.yoderculpfuneralhome.com for the complete obituary.
GOSHEN [mdash] Noah Graham Funk, age 19 months, of Goshen, Indiana, died at his residence Friday, Sept. 18, 2020, as a result of an accident. Noah was born Feb. 3, 2019, in Nappanee, Indiana, to Tyler and Lila (Hoover) Funk. Noah is survived by his parents, Tyler and Lila Funk of Goshen; sib…
SYRACUSE [mdash] Peggy Sue Kitson, 84, formerly of Syracuse, passed away Sept. 17. Visitation is 9-11 a.m. Sept. 26, at Owen Family Funeral Home, 1001 S. Huntington St., Syracuse, and funeral services will follow at 11 a.m. with burial in Syracuse Cemetery.