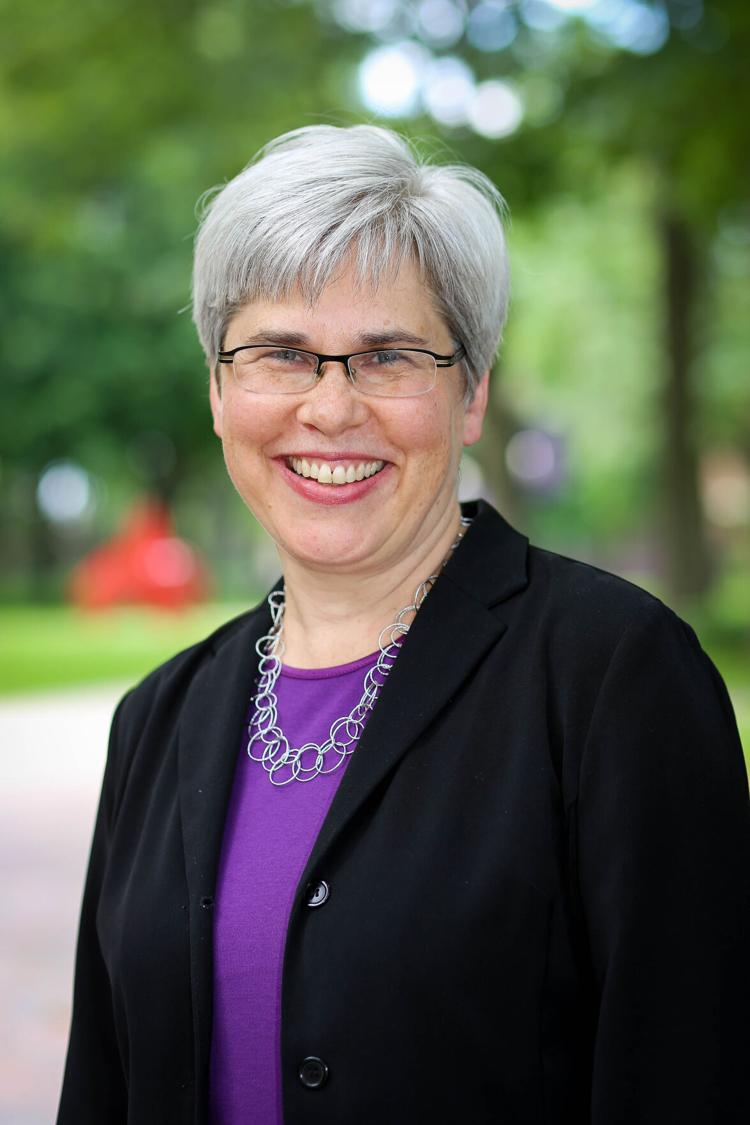 This morning I walked onto campus and felt a profound sense of gladness and gratitude. Conversations and meetings were happening under big white tents, people were walking about with masks on and the sun was shining. I thought to myself: If we must live through this ordeal (and indeed, we must), this is the community I want to be a part of.
As many college towns around the nation experience COVID-19 outbreaks, we at Goshen College want to keep you informed about how things are going on our campus. Our Fall 2020 COVID-19 Plan depends on fostering a culture of common good, kindness, trust and learning, and a key to that is transparency and two-way communication — first and foremost within our GC community, but also to you, our closest neighbors.
The well-being and health of all members of our community — on and off campus — is our guiding concern, and you can read the many details of our plans and protocols if you click the orange COVID-19 banner on our website. While this virus is sneaky and hard to predict, I am very glad that after three completed weeks of classes, we have had only one student and one employee test positive, and both of them are now healthy again and out of isolation. Next week will tell its own story, but for the moment all is gratitude.
We have observed no transmission of the virus from the two cases on our campus thus far. Our campus contact tracing team is extremely efficient and frequently consults with the state and county health departments. Our data on new cases, individuals in isolation (meaning they have tested positive) and in quarantine (meaning they have been in close contact with a positive case) are made public at the end of each weekday on our COVID website's daily dashboard.
So what are we doing that has helped us be successful so far? It helps that we are small (and without Greek houses). Our mitigation strategies include many operational changes to reduce physically close interactions (such as single dorm rooms at no extra cost), and also these individual responsibilities that we call the Big Four: prompt digital reporting of COVID-related symptoms, diligent hand hygiene, maintaining physical distance and wearing a face mask. We want you to know that you are welcome to walk, jog or bike through our campus, but for now there is limited public access to our buildings.
If you pass through our campus you will notice, in addition to all the face masks, several large tents. Knowing the transmission of the virus is much less likely outdoors, we are holding some classes, music rehearsals and conversations under the tents. In addition, we have decreased indoor dining by providing reusable boxes, which people take outside to eat under a tent or on the grass. They trade in the used box at the next meal for a clean one to be refilled. All food is being served by professional staff from behind Plexiglas.
The measures we are taking are not easy and require constant education and reminders. I am coaching myself and others not to become complacent, because this is really hard and we still have many weeks left in our semester.
Public health is about the health of all of us. We at Goshen College take very seriously not only the safety of our students and employees, but the safety of our entire community, and that includes you.