SOUTH BEND — A South Bend man is identified as the victim who died in a crash involving an SUV that was pursued by police Friday night. Three people in the SUV now face charges from an unrelated robbery, while the driver remains a fugitive.
John Riedle, 58, was killed when the car he was driving was struck by the fleeing SUV at McKinley Avenue and Fir Road in Mishawaka around 7:40 p.m., the St. Joseph County Prosecutor's Office said in a news release.
A passenger in Riedle's car, Laszlo Nemeth, South Bend, was seriously injured in the crash. Nemeth remains hospitalized on a ventilator with chest tubes, the release shows.
An Indiana State Police trooper began chasing the SUV when the driver failed to pull over for a traffic stop on the U.S. 20 bypass around the St. Joseph-Elkhart county line. The pursuit wound through parts of Elkhart before the SUV turned back into St. Joseph County. The vehicle, which had been reported stolen, ran several stop lights as it headed west on McKinley Avenue, according to police.
Police stopped at McKinley and Home Street to avoid oncoming traffic. The SUV kept going a few blocks until it ran the light at McKinley and Fir and collided with Nemeth's car, according to police.
The SUV's driver fled the scene on foot and hadn't been arrested as of Monday morning, the prosecutor's office said. He was described as a black male wearing a dark jacket or sweatshirt and gray sweatpants.
Four other people in the SUV — including three who were treated for minor injuries — were arrested. Of them, three are jailed on charges related to an alleged carjacking from Jan. 21, the prosecutor's office said.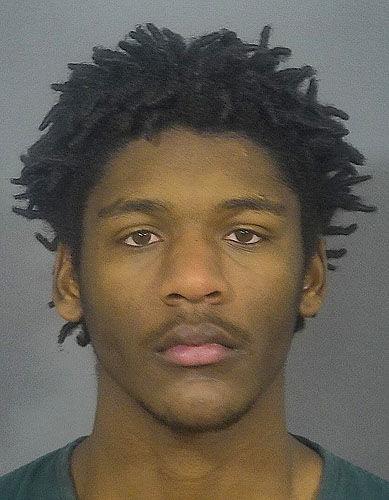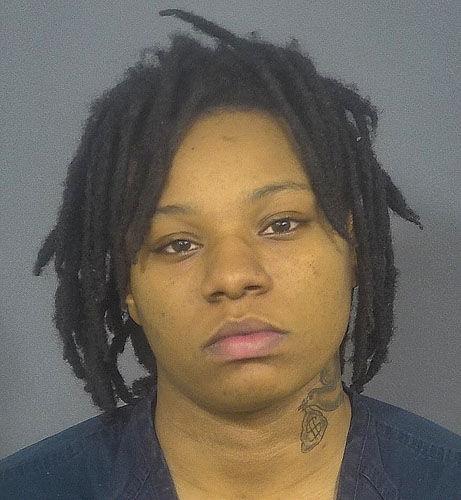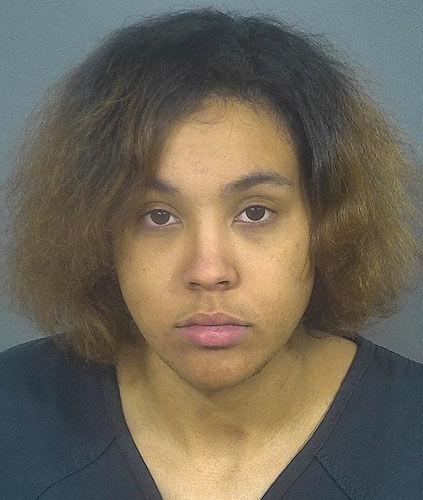 Sedgwick Jackson, 19, and Janelle Fritz, 19, both of South Bend, each face felony counts of armed robbery and kidnapping. Makayla Roundtree, 19, Osceola, faces a felony count of armed robbery.
The probable cause affidavit from that case shows Jackson used the dating app Tinder to allegedly pimp Roundtree for sex with the victim in South Bend.
Except, after a date with Roundtree, Jackson and Fritz allegedly held up the victim, and hijacked him and his truck. As they drove to an ATM, Jackson allegedly threatened to steal the victim's money, take him out of the country and shoot him. The victim then dove from the moving truck out of fear he'd be murdered, according to the affidavit.
The cases against Jackson, Fritz and Roundtree were filed in St. Joseph County on Monday following their arrests. They were scheduled to appear for initial bail hearings Monday afternoon.
Meanwhile, Deshaun Shields, 24, South Bend — the fourth suspect in the SUV from Friday's pursuit and crash — was arrested on a warrant in an unrelated case and later released.
The crash remains under investigation. Anyone with information about the SUV driver is asked to call St. Joseph County police at 574-235-5438.