GOSHEN — Fire department officials are investigating a blaze that destroyed a vacant East Lincoln Avenue home late Tuesday night.
According to Scott Thomas, chief fire inspector with the Goshen Fire Department, firefighters were called to 708 E. Lincoln Ave. around 11:30 p.m. Tuesday to investigate a report of a house fire.
"I think our units were on scene until approximately 3 a.m. or so just to help out with the investigation, and hitting hot spots," Thomas said of the blaze. "I'd say the fire was under control within probably an hour to two hours, somewhere in there. The house was vacant, so there was nobody home at the time, and nobody was hurt."
Thomas noted that a cause for the fire has not yet been determined, and the case remains under investigation.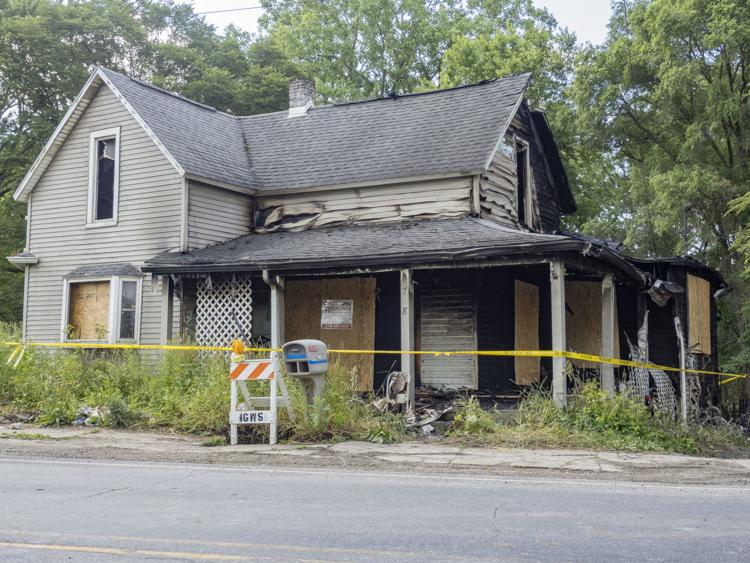 According to Becky Hutsell, redevelopment project manager for the city, the house is one of eight city-owned residential properties located along the East Lincoln Avenue corridor recently targeted for demolition as part of the city's upcoming plan to widen and reconstruct the corridor beginning sometime early next year.
"The city purchased the property at 708 E. Lincoln in April and we were given possession of the property last Friday," Hutsell said in an email Wednesday afternoon. "I have not yet had an opportunity to talk with our fire department staff regarding any details, but it visually appears to be a total loss. We are planning to demolish the property and have a contract in place with Advanced Excavating LLC."
Hutsell noted the city's plan had been to proceed with the home's demolition as soon as NIPSCO removed the gas and electric service to the property, though that plan is now on temporary hold in light of Tuesday's fire.
"We will now hold off until the fire department gives us the all clear to proceed," Hutsell said of the situation. "We're ready to get started as soon as we get that."