ELKHART — Three local voters who have commented from time-to-time on political issues as part of The Goshen News' Pulse of the Voters series, have diverse views on the ransacking of the nation's Capitol building Wednesday.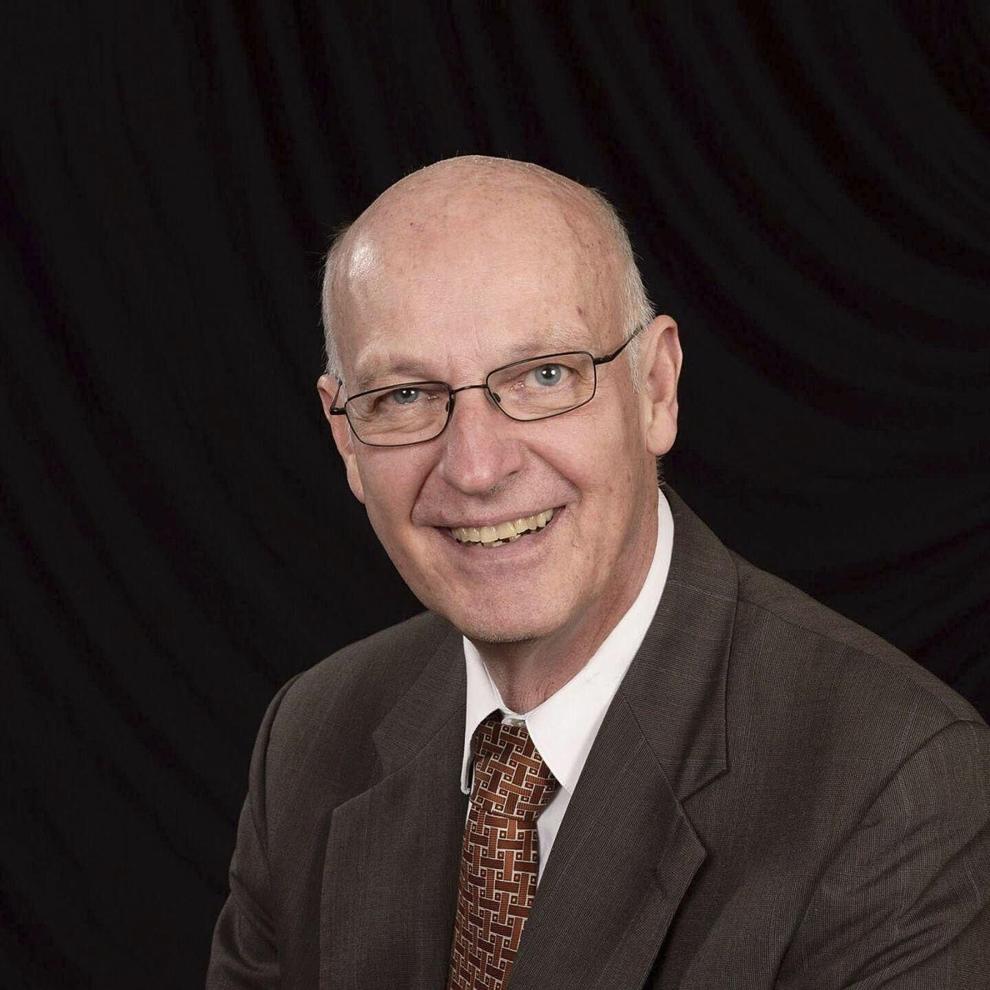 When contemplating the coming of a Joe Biden presidency bolstered by a Democrat-controlled Congress, longtime Republican Dick Griffen isn't pulling any punches: "It scares the heck out of me."
Those fears were only exacerbated by the chaos that erupted at the U.S. Capitol when a mob of pro-Donald Trump supporters breached the halls of Congress, triggering a lockdown and eventual evacuation as lawmakers met to certify Biden's presidential election victory.
But while accusations have been mounting that Trump helped incite Wednesday's riot by encouraging his supporters to march on the Capitol in a last-ditch attempt to stop Congress from certifying Biden's win, Griffen, a 74-year-old CPA from Elkhart serving as treasurer of the Elkhart County Republican Party, isn't convinced.
"I watched a little bit of what was happening on TV last night, and my most pointed comment is, those protesters with the black shirts that were in there, that were breaking into things, that's Antifa. That's not Trump supporters," Griffen said, referencing the loosely affiliated group of far-left anti-fascism activists who have made their presence known at protests around the country in recent years. "Trump supporters don't come in with helmets, and flack jackets, and black shirts. They are generally respectful. When you look at the protest, and the things that the Trump supporters have done throughout the summer and fall, generally when they go into a park and protest and have events, when they leave, the place is cleaner than it was when they came in. So, what happened at the Capitol, that is not consistent with their activities."
Griffen said he believes the insurrectionists who attacked the Capitol went to Washington specifically with that goal in mind, and mingled with the large crowd of pro-Trump supporters who had gathered for a rally nearby in an effort to hide their numbers and intent.
"I think there's a movement in this country to overthrow our form of government, and that group (Antifa) is part of it. That's not the Trump supporters," he said. "Trump supporters, their thrust is to restore the form of government, not to overthrow it. It's their goal to move it back closer to the original intent of the founders."
Griffen also takes issue with accusations that Trump could have been more forceful in his efforts to stem the tide of violence that enveloped the Capitol grounds Wednesday afternoon, but instead chose to drag his heels.
"I mean, he stood up and basically said, 'Knock it off. Go home.' How do you get more forceful than that?" Griffen said. "Do you have to stand up there with a bull whip and start beating on these people? No. That's not his style. That's not the style that he and his supporters have condoned over the years."
But as shocking as Wednesday's unprecedented attack on the Capitol was for the nation, Griffen said it's the potential for what could be on the horizon for the U.S. once Biden and the Democrat-controlled Congress take power that have him truly concerned for the country.
"It scares the heck out of me, really, because I'm afraid that with the movement in that direction, we could be Venezuela in 10 years. We could all be living in poverty, with only the elite government leaders having anything more than bare subsistence," Griffen said. "I've known since childhood that the success of the United States constitutional government was limited in time. That in some point in time, it would be overthrown, or it would cease to exist. And from early childhood, I was taught that the most likely reason for that — just like it happened with the Romans, and other societies in the past — people get complacent with what is going on in society, and they stop paying attention to what's going on.
"You have people who have not earned the right for the privileges they get, and they want more. So, they take away from those who have worked to earn it, and eventually it all collapses," he added. "I'm afraid we might be getting to that point in this country. ... I believe it was Margaret Thatcher that said, 'The problem with Socialism is that eventually you run out of other people's money.' And that's exactly what would happen. I mean, you run out of other people's money, and you can't do what you promised, and things fall apart."
ARDEAN FRIESEN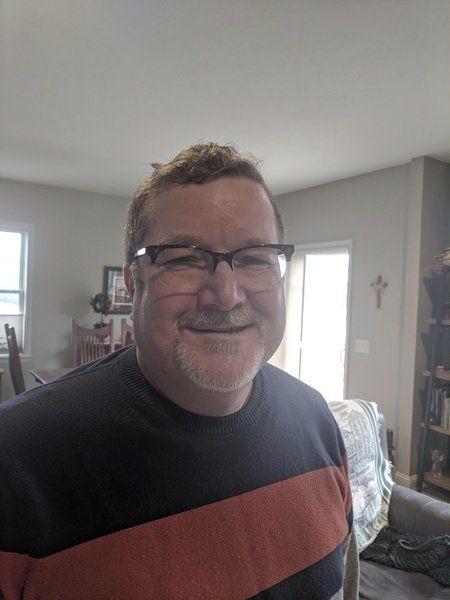 When hundreds of people forced their way into the Capitol on Wednesday interrupting the Electoral College count, Goshen resident Ardean Friesen said the blame lays at Trump's feet.
"I think he very much on purpose did this and expected this to happen," Friesen, an Independent, said. "He told them to go to the Capitol. He may not have predicted the breaking of windows and all of that — I don't know. He's directly responsible, and I don't think there is any other way to slice it."
For Friesen, Trump's behavior has been reprehensible.
"I believe he wanted this to happen. He encouraged it. Thugs who broke into the Capitol want and look for leaders who can enrage them and encourage them and that's exactly what happened. And you can see the results. President Trump has been continually encouraging this kind of behavior and not encouraging calm and nonviolence."
Friesen said that he was surprised by the audacity of the people who broke into the Capitol and the private offices.
"I would never have thought that our country would denigrate into such awful behavior and frankly it's embarrassing," he said.
Invoking the 25th Amendment, which could be done by the Cabinet and Vice President Mike Pence, should be done, Friesen said.
"The Cabinet members would be within their rights to do that."
He also thinks that Rep. Jackie Walorski, R-2nd District, and Indiana Sen. Mike Braun should be embarrassed as well and resign.
"The fact that they were willing and wanting to participate in this showdown of certifying the Electoral College is an embarrassment to them, and I think they should resign," he said. "And that is mostly in part because they are willing to lock, stock and barrel follow a leader who is on a dangerous trajectory. They have lock stepped with him all along knowing that he is volatile, and it makes no sense to me. It's reprehensible and unconscionable."
And the problem with what happened Wednesday, Friesen said, is that Trump should never have even called for the rally.
"There was no need for him to gather the troops and to incite this violence," he said. "This was done on purpose for false allegations that he knows are not true. It is clear from all of the evidence from all of the courts that have rejected all of his cases that these are all false allegations."
In looking toward the next four years, Friesen, a senior support analyst for hospital electronic records, is concerned now that with both the Senate and the House, plus the presidency controlled by Democrats there will be more group thinking and not group sharing. He has never been in favor of a party monopoly.
"I'm a little afraid of that," he said. "And I think they're going to try to probably try to push some agenda that I'm not in favor of. I think, however, that this was a direct result of the trajectory, once again of President Trump and his interfering with what is going on. I think the outcome would be totally different if he had behaved as a competent human being. And so here we are, these are the consequences that we are going to have to live by. Mark my words in four years there's going to be such another a big, huge shift, because there's going to be a major response to anything socialist or otherwise that comes out of the control of the Democratic Congress and presidency that we'll see these major shifts back and forth."
Friesen said this points to the larger problem of America being so divided by whether they are Democrats or Republicans. People will only follow what a Democrat says or what a Republican says.
"We've lost touch of reality in the competency of these human beings," he said. "And it's just based on if they have a D or and R behind their name. And that needs to stop. That totally needs to stop."
JOHN FRYBORT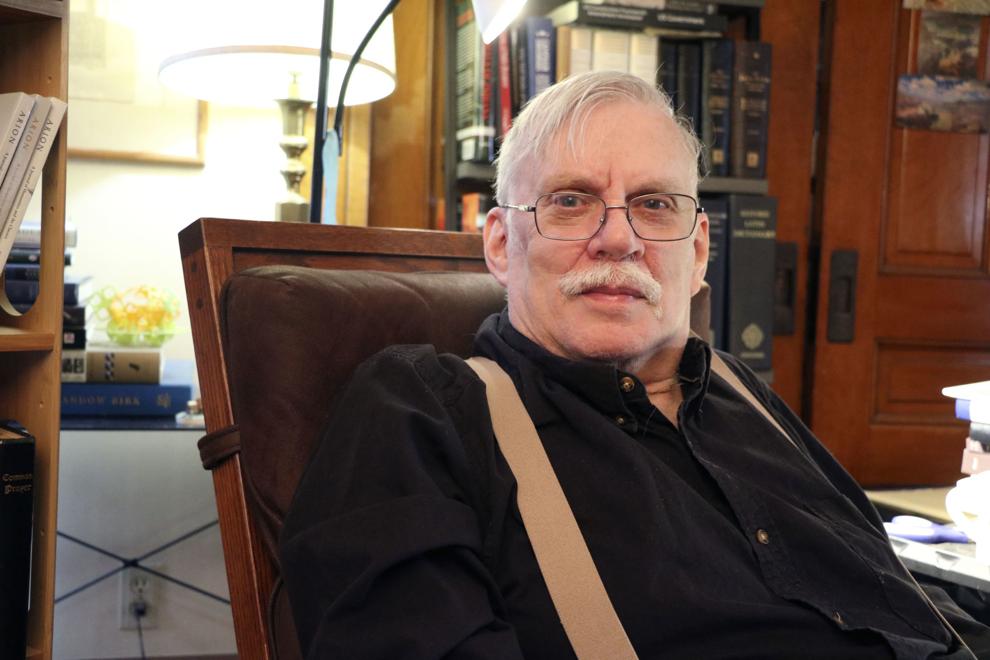 Goshen resident John Frybort had tuned in to PBS to watch the counting of Electoral College votes Wednesday when he saw the camera cut away to the demonstration outside.
"I was wondering why they were bothering to do that," he said. "Then I realized what was going on."
Frybort, a Democrat, said he was in shock and horror at the storming of the Capitol. This type of behavior was something he would have not thought possible in the United States.
"Once we all kind of realized they had occupied the Capitol building, I had confidence that it was going to end properly — that it would one way or the other," he said. "I didn't know if there would be violence or not, but I knew they would not be successful."
As to what happens next, Frybort, who retired in 2005 from a job where he helped connect HIV patients with services through the Elkhart and St. Joseph county health departments, said he really hasn't made up his mind what he would like to see happen. Part of him thinks Trump should be removed from office immediately. But the other part of him realizes that Trump has lost all of his real power now.
"He can't do any serious damage at this point," Frybort said. "And the fact that he's going to spend the next week and a few days in a position of being totally impotent politically must be extremely frustrating for him."
He also thinks there needs to be an investigation into what happened, how it happened and how the situation could have been prevented. Frybort said the legal process needs to be worked through, including possible indictments for starting a riot.
"I don't think he had any intention of being forceful or quelling the riot," he said. "I think he was hoping it would be successful in disrupting the vote of the certification."
Frybort is fairly confident that the House will vote to impeach him for a second time. Whether it gets to a trial in the Senate remains to be seen. But he believes Trump will be on record as twice impeached.
Looking toward the near future, Frybort said he believes that because of the insurrection, even with the Democrats controlling Congress and the presidency, "we're going to be moving much more slowly than anticipated toward any major legislation. We need to get over the shock. It's possible we could build a new consensus with a lot of Republicans who are very properly disgusted with what the president of their party has done."
What he would like to see happen is a rebuilding of a trust in the competency of the government.
With what happened with the novel coronavirus, he believes the government can prepare to respond better. Not every possibility can be prepared for, but the government can do more. He also wants science depoliticized.
"There are a whole list of nonpolitical issues we need to deal with, infrastructure — things like that really aren't political, to work on, to get started," Frybort said. "And then as we build consensus, work on some of the more controversial issues."