GOSHEN — Goshen school board members Monday hired Moises Trejo as principal of the district's soon-to-be-completed Goshen Intermediate School, which is set to open in August.
The new school, which will serve grades five and six, is part of a $65 million referendum project approved by district voters back in 2018. In addition to the new school, the referendum also included funding for conversion of the existing middle school to serve grades seven and eight, plus an addition and a number of renovations at Goshen High School.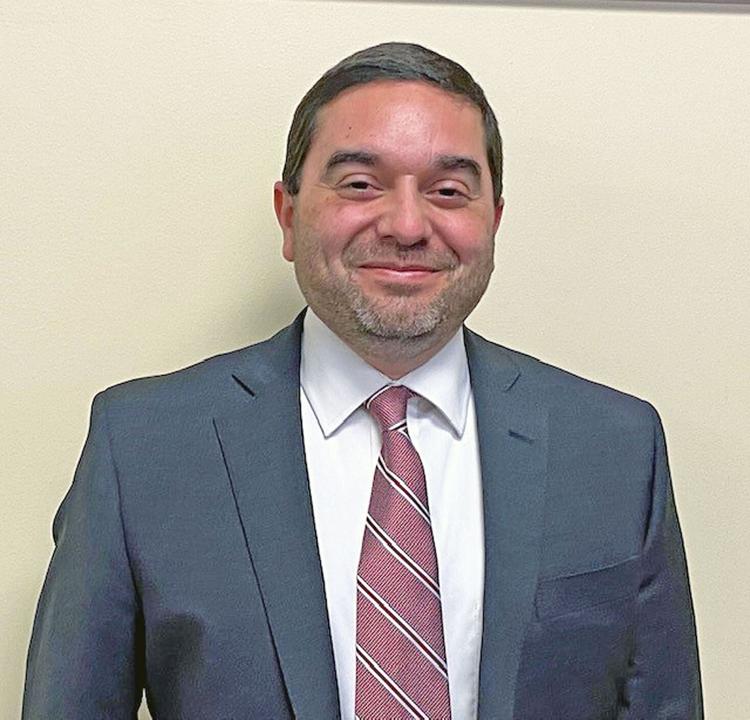 "I'm excited to be here, and excited for the opportunity to be able to work with the families, the students, the community and the board to make Goshen Intermediate a great school for every kid to be in," Trejo said.
He most recently served as assistant principal at Fairfield Jr.-Sr. High School.
According to a news release provided by the board Monday evening, Trejo grew up in Ligonier and attended West Noble High School.
After graduating high school, he attended Indiana Wesleyan University, and graduated with a bachelor of science degree in English education in 1997. While teaching middle school English in Texas, Trejo returned to school to obtain his master of education in educational administration from Texas State University in 2007.
"While he was an administrator in Texas, Mr. Trejo was a mentor for new and aspiring administrators. He invested time in building leadership capacities in others and helping them become effective leaders, and eventually several went on to become successful assistant principals in other schools," the release states. "He also challenged the math, language arts/English, foreign language and career & technology education departments to look at and analyze their data to make improvements to their curriculum in ways that impacted and influenced how students performed in their classes."
While continuing his work in Texas, Trejo would go on to lead several departments at the middle school and high school levels, with one of his more notable accomplishments being his ability to bring the CTE department together as one group with one goal.
"The CTE teachers did not feel like they were fully a part of the faculty when looking at academic data to improve student learning. Over the course of two years, Mr. Trejo took reading and writing strategies from English 1 teachers and used the strategies to reinforce learning in multiple classroom settings instead of just within the English classrooms," the release states. "Reportedly, CTE teachers loved taking the strategies and infusing them into their daily work. It helped the CTE teachers to feel more fully connected to their colleagues while also helping students strengthen their academic success."
According to the release, with his transition to Goshen Community Schools, Trejo has expressed a desire to motivate and inspire his new team of teachers and staff to carry out the district's mission.
"He looks forward to leading his team using research-based and data-driven instructional pedagogy that will impact students, help them find their educational passion, and be prepared to contribute to a global community," the release notes. "Having been an assistant principal at the middle and high school levels, Mr. Trejo is committed to bridging the gap between the intermediate and middle schools so that students can move up knowing that they are prepared to meet the challenges awaiting them at the next level."
OTHER BUSINESS
In other business, board members:
• Welcomed new board members Allan Kauffman and Maria Sanchez Schirch.
• Voted to appoint Bradd Weddell as board president, Roger Nafziger as vice president and Amanda Qualls as secretary for 2021.
• Voted to appoint GCS Director of Finance Kelley Kitchen as school corporation treasurer, Tonia Immel as deputy treasurer and William Davis of the law firm Davis & Roose as school attorney for 2021.