A local tax preparer allegedly misused and failed to pay back thousands of dollars he borrowed from former clients and investors over several years.
James Clayborn, 66, Bristol, is charged with eight felony counts of securities fraud. The charges follow an investigation by the Indiana Secretary of State's office into loans he sought for his businesses, Accutax Computer Service and Homestead Realty in Elkhart.
According to the case filed Wednesday, Clayborn sold promissory notes while unregistered as a broker or dealer in the state, and with a history of mishandling funds, as well as a lifetime ban from the securities industry. He allegedly used most of the funds he borrowed, "to maintain his lifestyle, withdraw cash and make money order payments to other individuals," an investigator states in the probable cause affidavit in the case.
The victims' losses added up to about $85,700, according to the document.
The investigation began in February 2017 when a woman complained to the secretary of state's office that Clayborn hadn't fully repaid two loans she made to him in the 2000s.
The woman told investigators she first loaned Clayborn $50,000 from her retirement account for Accutax business expenditures under a promissory note dated July 1, 2003. She said he paid back about $9,200 on a promissory note for that loan through 2009. The woman then made another $77,172 loan in 2009. The affidavit estimated she lost about $11,325.
While pursuing her complaint, investigators uncovered several more victims who entered into loan agreements with Clayborn. The victims, according to allegations in the affidavit, included:
• A woman who loaned Clayborn $48,000 in May 2010 for his business, Homestead Realty, and related expenses. She loaned him another $5,000 a month later. The woman, who ended up working part-time for Clayborn, said she received infrequent repayments and had a loss of about $13,000.
• A former tax client who loaned Clayborn $10,000 in December 2011 for Accutax. Investigators, tracking bank records, allege Clayborn used about $7,000 of that money for personal expenses and cash withdrawals. The man took a loss of about $3,000.
• A former Accutax client who loaned funds to Clayborn in October 2014 for a new building. Investigators allege Clayborn spent about $2,800 of that money on personal expenses and wire transfers, and the woman is still owed $4,000.
• A man who wrote three checks to Clayborn, totaling $20,000 in 2014 for business expenses. Clayborn allegedly spent about $5,200 on himself. The man was also never repaid and lost the investment.
• A former client who loaned Clayborn $3,000 in January 2015 and was never paid back. Investigators found Clayborn spent about half of that on personal items and money transfers.
• A woman who loaned $10,000 for Clayborn's business in September 2015 and was never repaid, despite multiple letters demanding her money. About $2,300 of that loan was used for personal expenses.
• And a former client who loaned Clayborn $15,000 in November 2015 and was never repaid. The affidavit shows some of that money was used for business expenses, but another $3,580 was for personal expenses and cash withdrawals.
Investigators also found Clayborn gave a friend of his $49,183 in money orders while she was out of work, and another woman $16,354 in child support payments, the affidavit shows.
Clayborn told an investigator he did not defraud his lenders, but admitted not all of the money he borrowed was for business purposes, the affidavit shows.
This case reportedly isn't Clayborn's first run-in with the state. He was investigated in 2006 and 2007 for similar borrowing issues, which led to him agreeing in October 2007 to repay $103,738 in restitution and to a ban from the securities industry in Indiana. He was also fired from a financial firm in 2006 for mishandling or misappropriating funds, the affidavit shows.
Investigators noted in the affidavit the victims in this case were unaware of the previous securities fraud case against Clayborn.
The current case was filed in Elkhart County Superior Court 2.
REMAINS FOUND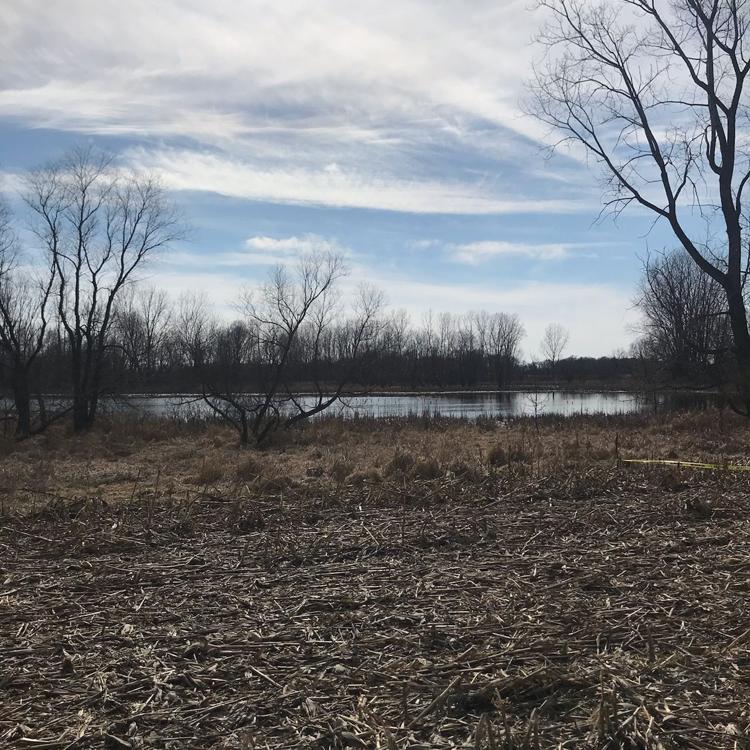 Potential human remains were discovered near a swamp Thursday north of Pierceton.
Kosciusko County police said witnesses found the remains on a property while they were walking in an area west of Ind. 13 and south of Old Road 30 around 3 p.m., a news release shows. Investigators were led to the edge of a field several hundred yards off the roadway.
The remains will be taken to the Northeast Indiana Forensic Center for examination as the investigation continues, police said.
SEX ASSAULT
A victim reported to Elkhart County police a sexual battery that occurred in the 22000 block of C.R. 45 in Goshen around 2:30 a.m. Thursday.
ARREST
Goshen police arrested a 17-year-old boy on a charge of domestic battery after responding to an altercation in the 400 block of Middlebury Street around 4:30 p.m. Thursday. The boy was released to a parent at the scene.
THEFT
Ruby Miller, Goshen, reported to Goshen police her wallet was stolen from the Courtyard assisted living center sometime between March 23 and Thursday.