GOSHEN — A third suspect is jailed for his alleged role in a burglary that cleaned out a local landlord to the tune of reportedly close to half-a-million dollars.
Jeffrey Fisher, 34, of Goshen, was arrested on counts of burglary and drug possession last Wednesday during the investigation into the heist that targeted property owned by Ronald Davidhizar in late July. Evidence indicates he made a casino trip, bought a car and made a child support payment.
Two other suspects, Matthew Smiechowski and Katelynd Landess, were arrested shortly after the theft.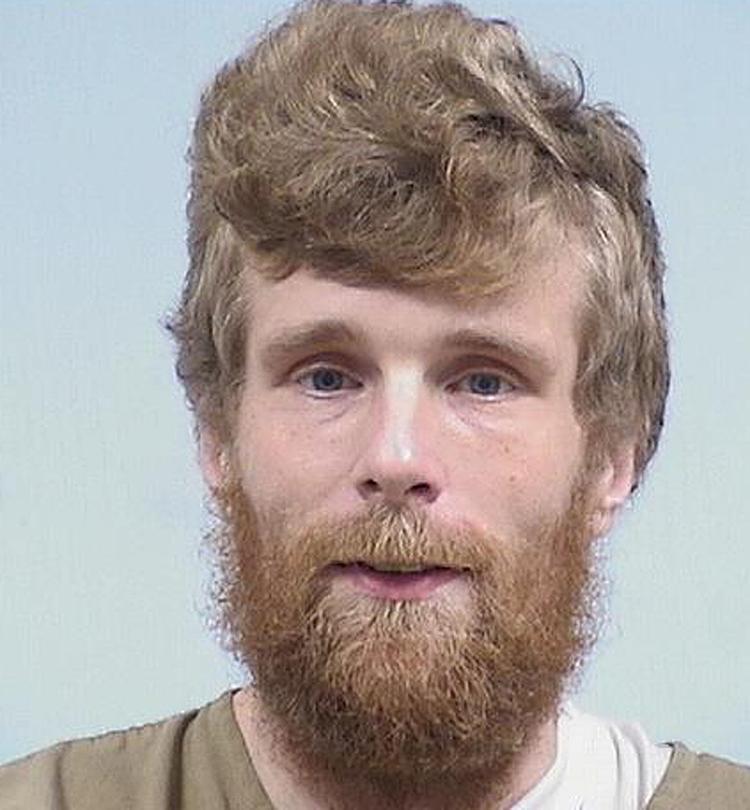 Davidhizar initially reported to Goshen police a bag stuffed with $250,000 was stolen along with antique pocket watches, money orders and vehicle titles during a break-in at a house in the 200 block of Middlebury Street on July 28.
Landess put the amount stolen at $400,000 during an interview with a Goshen police detective, saying the haul was split evenly among the group of four involved.
The 23-year-old from Mishawaka said she, her boyfriend Smiechowski, Fisher and a fourth person hit the residence based on a tip Fisher got in jail about valuables stashed inside, a probable cause affidavit in the case states.
CASE REVIEW
Landess said she didn't go in the house, but stayed in her vehicle during the burglary and served as the getaway driver.
Smiechowski and Landess were taken into custody two days later after staff at Meijer reported concerns that counterfeit $100 bills were spent at the store. Police found the money was authentic, and then stopped the couple's SUV in the parking lot because the license plate was false. A search of the vehicle turned up a bag with nearly $160,000 in cash in it as well as several pocket watches and bottles of pills, the affidavit shows.
Smiechowski, 25, of Elkhart denied he was involved in the burglary, saying he recently received an inheritance from an overseas relative he doesn't know.
FINDING FISHER
Based on Landess' interview, a detective started tracking Fisher, starting with the jail where Fisher was an inmate prior to the burglary. He listened to a phone conversation in which Fisher allegedly told a person purported to be his father, "they have some work to do" the Saturday he's released, and said he needed several items, including trash bags or large duffel bags, the probable cause affidavit in Fisher's case shows.
A woman with a relationship to Fisher told a detective on Aug. 1 Fisher gave her $300 in $20 bills while also carrying a wad of old $100 bills when she picked him up from a fitness center in Osceola the day the burglary was reported. In the affidavit, the detective says the location was next to where Landess said she went after the burglary. Though earlier in the document, Landess said she dropped Fisher and the other suspect off in Bristol before she and Smiechowski went to Mishawaka.
Fisher was also found at the woman's house and was taken to the Goshen Police Department for questioning. He said he went with Landess and Smiechowski to pick up "stuff" in a camper, but he's not really friends with them, and then denied hanging out with them the weekend of the theft and denied he was involved, the affidavit shows.
The woman spoke to the detective again Aug. 2, saying Fisher had called her from a casino. He said he has money "that can change their lives," including enough to buy a house and pay her rent for the year, the affidavit shows. The investigation also revealed Fisher had paid $2,500 to the Marshall County Child Support office in older $50 bills, and also purchased an Audi car for nearly $7,000.
About two weeks later, Fisher called police to report his girlfriend was missing from an apartment in the 500 block of South Silverwood Lane. Police found her walking near Linway Plaza, and she said she was afraid because there was money in the house allegedly from the burglary, according to the affidavit.
Police returned to South Silverwood where they stopped an SUV that Fisher and two other people were seen entering with a black backpack. A search of the bag revealed old currency wrapped in blue painters tape and several gold pocket watches, as well as about 21 grams of methamphetamine. Fisher denied the bag was his, though another man at the scene indicated it did belong to Fisher, according to the affidavit.
Fisher was arrested at the scene. He's now charged in Elkhart County Superior Court 2 with felony counts of burglary and possession of methamphetamine.
Smiechowski is charged in Circuit Court with felony counts of burglary and dealing substances in separate cases. Landess is also charged in separate cases with felony counts of burglary, possession of methamphetamine and possession of drug paraphernalia.
Charges have not been filed against the fourth suspect, and an arrest hadn't been made as of Monday, according to court information.
Aimee Ambrose can be reached at aimee.ambrose@goshennews.com or 574-533-2151, ext. 316. Follow her on Twitter at @aambrose_TGN.