GOSHEN – Two local high school marching bands advanced to the state finals Saturday.
NorthWoods' Red Regiment advanced from the semistate round in Class C. The event was held at Decatur Central High School in Indianapolis.
The Red Regiment's show is called "A Few of My Favorite Things." There are 93 students in the band.
Last year the band placed fifth at the state finals in Class C.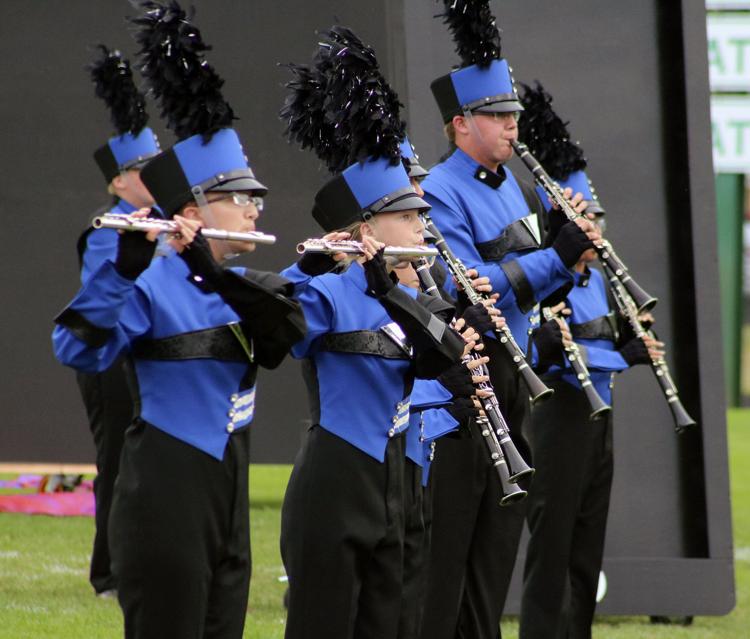 The Fairfield Marching Pride is also moving on to the state finals. The band's show is called "Screens" and features the music "Battle Cry – Imagine Dragons," "Prelude in C# Minor," by Sergei Rachmaninov, and "iRobot," by Jon Bellion. There are 59 students in the band.
In 2018, the Fairfield Marching Pride finished fourth in Class D at the state finals.
During Saturday's competition there were 20 bands from across the state competing in each class. The top 10 bands in each class, as picked by a panel of judges, are advancing to the state finals.
Other local bands competing in their classes Saturday but not advancing were, Goshen, Concord, Northridge, Jimtown, East Noble, Elkhart Central and Elkhart Memorial.
On Saturday, Nov. 9, the state finals will be held at Lucas Oil Stadium in Indianapolis. NorthWood is scheduled to perform at 3:35 p.m. and Fairfield will take the field at 6:10 p.m., according to the Indiana State School Music Association website.
Tickets are priced at $22 for adults and $18 for students and pre-schoolers.