ELKHART — On Sunday, motorcyclists will hit the road for the 21st annual Riding to Remember Fallen Police, Firefighter and Veteran charity ride. This 72-mile police-escorted motorcycle ride through Elkhart County is for local heroes — those who have gone before, those who currently serve their communities and, organizers hope, to inspire those who will serve.
Motorcyclist can register in person at Hoosier Harley Davidson (cash or check only). All those who registered in advance by the Aug. 31 deadline, will receive a commemorative T-shirt. Riders registering the day of the ride, from 10 a.m. until 2 p.m., will receive a commemorative T shirt while supplies last. The ride departs Hoosier Harley Davidson at 2:30 p.m.
The ride will travel through Wakarusa, Nappanee and Goshen. A short memorial service honoring Elkhart County's fallen heroes will take place at approximately 4:10 p.m. at the Goshen Police Department. Motorcyclists will depart Goshen at 5 p.m., riding through Middlebury and Bristol before returning to Hoosier Harley Davidson in Elkhart. Residents who wish to show their support are asked to line the route. Organizers said that motorists should expect significant traffic delays of 30 minutes or longer along the route and should avoid the area.
The cost of the ride is $20 per rider and $30 for a rider with a passenger. The event has benefited Elkhart County public safety, veteran's, elderly and children's charities for 20 years, organizers said. This year, Riding to Remember will support an initiative to build tiny homes for the less fortunate in Elkhart County.
Several federal, state and local officials are scheduled to speak in Goshen. The event will conclude with food, beverage and live music from 5:30 until 7:30 p.m. at Hoosier Harley Davidson, 720 W. Bristol St.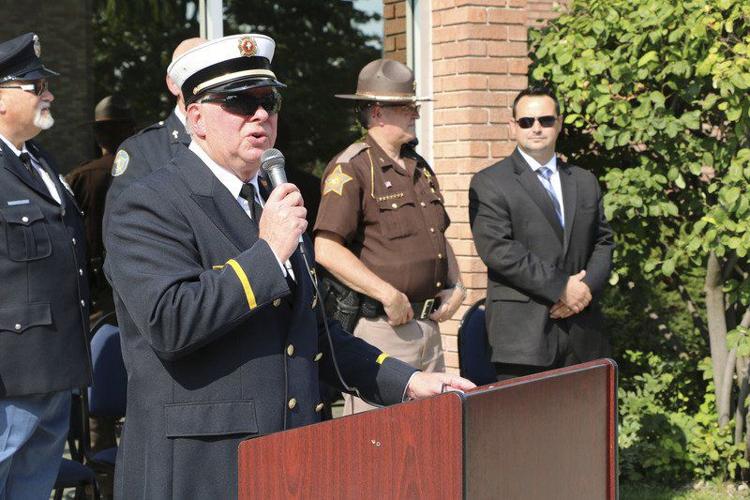 The city of Elkhart, Hoosier Harley Davidson, North End Cycle, Elkhart Fraternal Order of Police Lodge 52 and the Blue Knights Indiana VIII Law Enforcement Motorcycle Club are the organizers of "Riding to Remember."