When Bruno and Marisa Cataldo reopened Per Bacco Ristorante Italiano nearly a year ago, they said it was with an eye toward the future.
Their daughter Maria and her husband Craig Rice were part of the business and the renovated dining room was to help them gain a foothold in the business that has rewarded the hard work of Bruno and Marisa.
Now the family foursome is working on expanding their reach by franchising the pizza side of the operation, starting a foundation to honor the life of Natalia Rice, Craig and Maria's daughter who was born and lived with hydranencephaly for nearly eight years before her death in December 2010. They hope to private label the restaurant's signature salad dressing and use profits from pizza and the salad dressing to help parents of children with the disorder via Natalia's Foundation.
"We just want growth. I have to try to support my family for life like he did," Craig said, referring to Bruno.
PARKING, CARRY-OUT ADDED
When the restaurant reopened last December, the biggest complaint from customers was the lack of parking at the restaurant and pizza shop, which is tucked near the intersection of Ind. 19 and West Indiana Avenue on the west side of Elkhart. (The address is 28046 C.R. 16.) They owned a house on the back side of the building, so it came down and 30 parking spaces emerged.
Customers were also asking for the ability to take a bottle of wine home that they'd enjoyed at the restaurant. Between that and wanting to do more wine events or dinners at Per Bacco, they applied for a carry-out liquor license. On a recent Sunday night, I happened to be sitting there when the first customer asked for carry-out, but it was for Bud Light, not a nice bottle of barbera.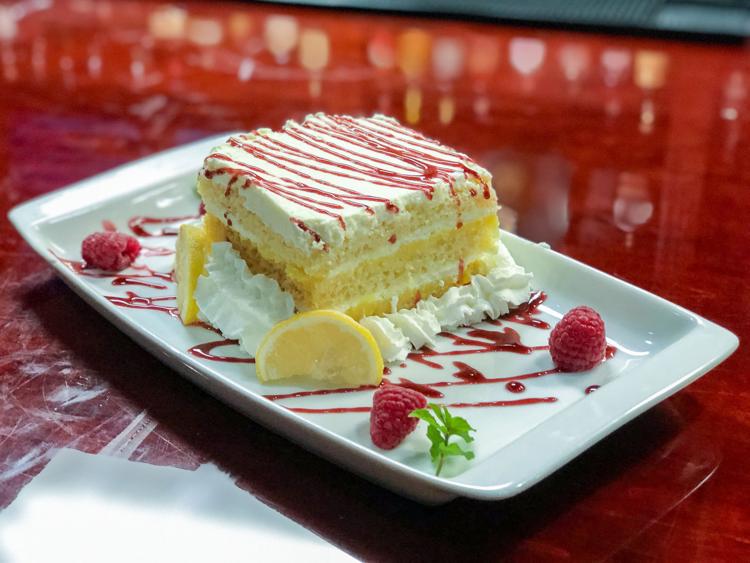 Mark Holdgrafer knew Bruno and Marisa as their longtime Sysco Foods sales representative. As he retired, they brought him on to help with forming a corporation, applying for the carry-out license, and setting up franchise arrangements. His title is vice president operations/franchising/sales development for L and L Pizza Corporation/Bruno's. L and L is a nod to Lukah and Lorenzo, Craig and Maria's children.
"We're kind of off and running right now," said Holdgrafer, who has worked in a range of roles in the food industry and also serves as a host at Per Bacco. As he seats customers, he jokes with them and sells them the Bruno's experience. They hope that the phone will ring and he'll be able to sell franchises to others.
The tricky part in northern Indiana is that there have been two different parts of a family operating Bruno's Pizza locations. In St. Joseph County, Bruno's Pizza was started by the late uncle of the Elkhart Bruno Cataldo and is now operated by cousins. The Elkhart Bruno has operated the Elkhart location, had a franchise in Goshen for a time, and started Per Bacco. They had the same name, but were different.
So, as the Elkhart family looks at growth and franchising, the name will be "Bruno's, home of the 24-inch pizza." The massive pizza is a thing to behold and heavy to hold.
SOME CHANGES
Adding a second generation to a restaurant business usually brings changes and Per Bacco/Bruno's is no different. Bruno and Marisa talk about slowing down their own work schedules and Craig and Maria, who are parenting two youngsters, are learning and working into larger roles. Marisa, who I've often said is one of the best cooks in Elkhart County, is creating specials. They're doing more catering and amping up carry-out.
The pasta and pizza continue to be stellar, but now her desserts are both massive and full of flavor. Carrot cake, lemon cake and tiramisu are all winners.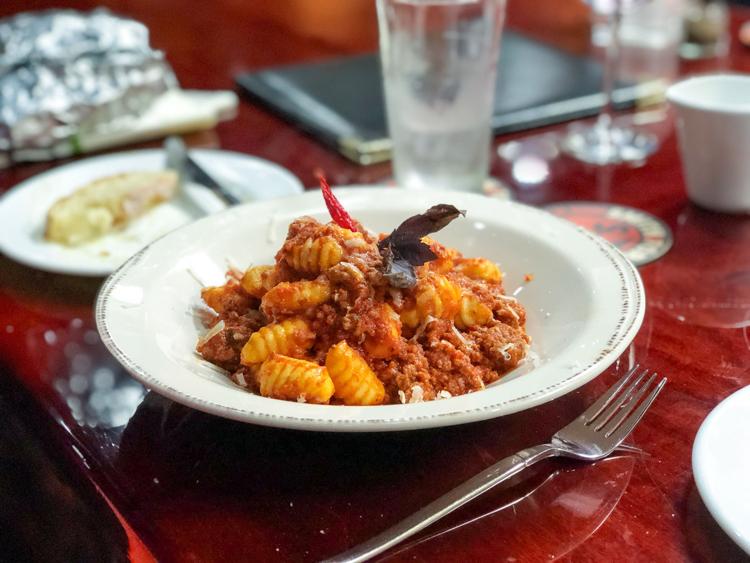 Bruno and Marisa haven't loved marketing, but are willing to let Holdgrafer and the second generation do more to increase traffic. Tuesdays now feature half-price wood-fired pizza, Wednesdays have half-price wine and Thursdays have $3.75 premium beers. Sangria is on special for $5 a glass on Friday and Saturday.
This family is expanding the ways it feeds Elkhart and could grow beyond that city. As they do so, they remember Natalia and the power of family and friends.
"It humbled all of us and made us all aware of how lucky we are," said Holdgrafer.
I'm hungry. Let's eat.