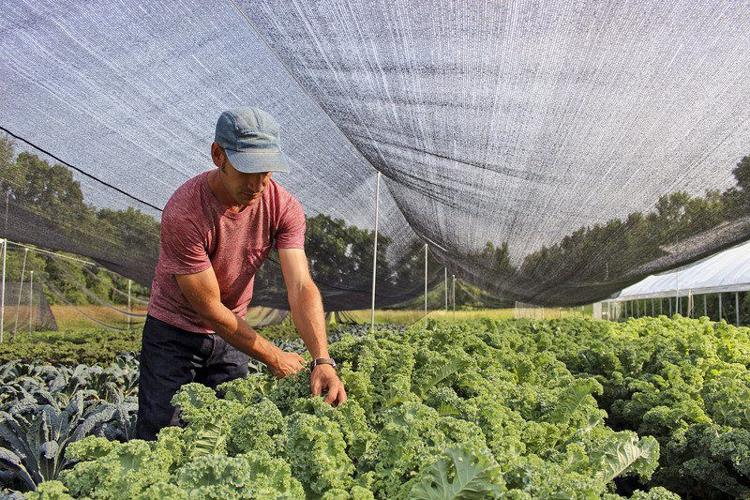 GOSHEN — Husband and wife Ben Hartman and Rachel Hershberger have been farming together since they were married in 2003. Harmon and Hershberger, both Goshen College graduates, bought their current farm, the Clay Bottom Farm, in 2008 and have since been deeply committed to being a local and community farm, mostly serving those within a one-and-a-half-mile radius.
According to a 2015 study conducted by the USDA, in 2012, 163,675 farms (roughly 7.8 percent of U.S. farms) were marketing foods locally, with most food sales being direct-to-consumer or intermediate sales. The number of farmers operating locally has significantly grown in the past few years.
Hartman claims that local farming has many environmental and health benefits.
"Food that travels all over the country, or all over the continent, to get to your area just isn't fresh," Hartman said.
Hartman also believes the greenhouse gases emitted from diesel trucks transporting foods contributes to global warming.
"As farmers, we have 100 percent noticed global warming. The erratic weather change can attest to that," Hartman said.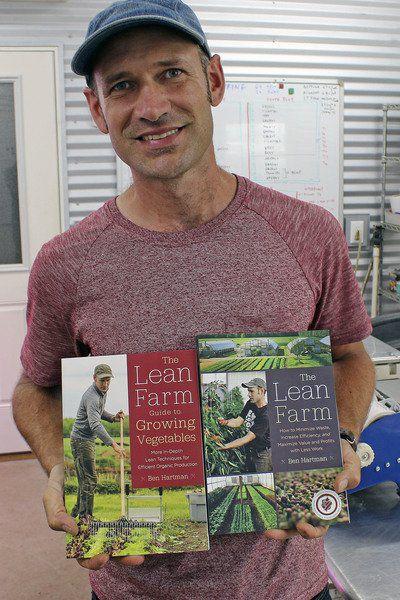 Goshen College agricultural science graduate and Maple City Market manager, Josh Yoder, believes that local small-scale farmers are better prepared to deal with climate changes.
Local farmers usually plant a large number of different types of crops, and in doing that, they are able to be flexible and quickly change and adapt to weather changes.
According to Hartman, farmers who only plant one or two types of crops, with no means to plant anything else, do not have many options. Since many local farmers plant a variety of crops, if a few don't do well, they can rely on other crops, as many have a multitude of alternative options in terms of what crops they can produce.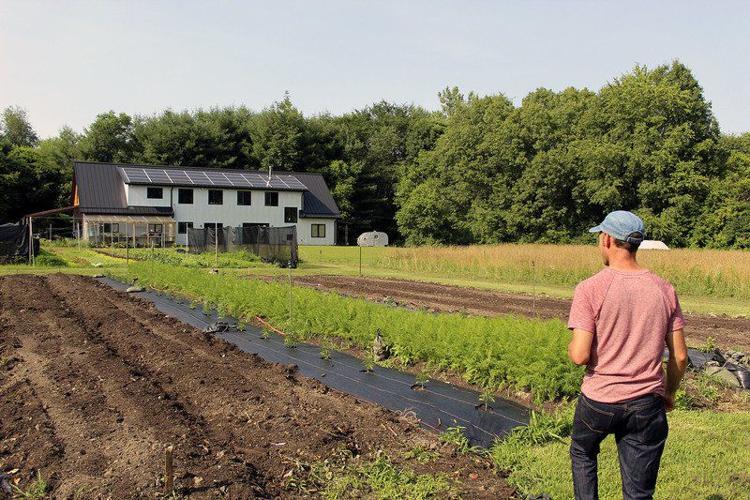 Because of this, local farmers with a large selection of produce are more likely to remain in business, according to a report from the USDA.
Speaking of Hartman's success, Elkhart County commissioner Mike Yoder, who also is a farmer, said that Hartman has been able to run an exceptional and efficient local farm that continues to thrive.
"Ben is doing an outstanding job with what he has," Yoder said.
The Clay Bottom Farm occupies just a half of an acre of land, but still manages to produce 100 different vegetables and leafy greens.
In addition to his food production, Hartman has also started growing CBD hemp, which has many industrial uses, contributing to the production of clothes, rope and various animal feeds among other things. CBD hemp also has nutritional benefits and can be for medicinal purposes, Hartman said.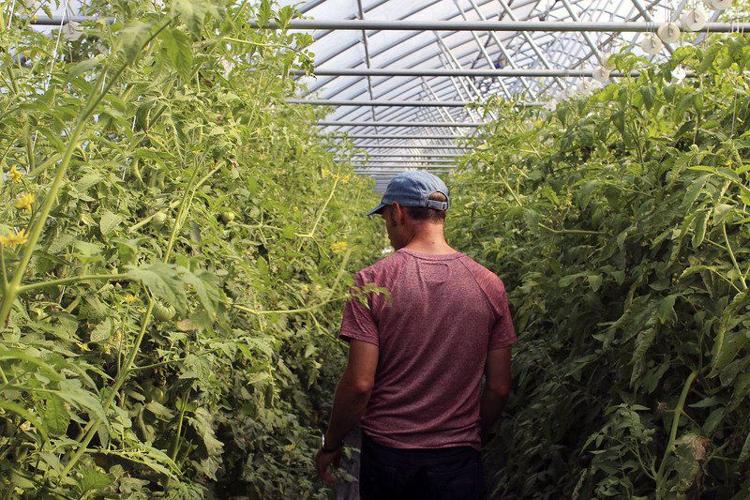 Hartman has continued his effort to inform the public and other farmers about modern advances in farming and new ideas in farming.
Hartman's educational initiatives have helped others to understand and utilize the benefits of local farming. Through on-site programs, workshops, webinars and two published books, Hartman has tried to educate food producers who wish to embrace the concepts of local farming.
According to Hartman, his small but successful operation at The Clay Bottom Farm continues to gain encouragement and support from city residents.
"We've received a lot of support from Goshen. I'm glad that people in Goshen see the value of local foods," Hartman said.
Most of Clay Bottom Farm's produce is either bought by consumers directly from the farm or purchased by local businesses, including Kelly Jae's Café, Maple City Market and the Electric Brew, among other places.
"We love our customers and our city," Hartman said.
Camden Chaffee can be reached at camden.chaffee@goshnnews.com or 574-533-2151, ext. 314.