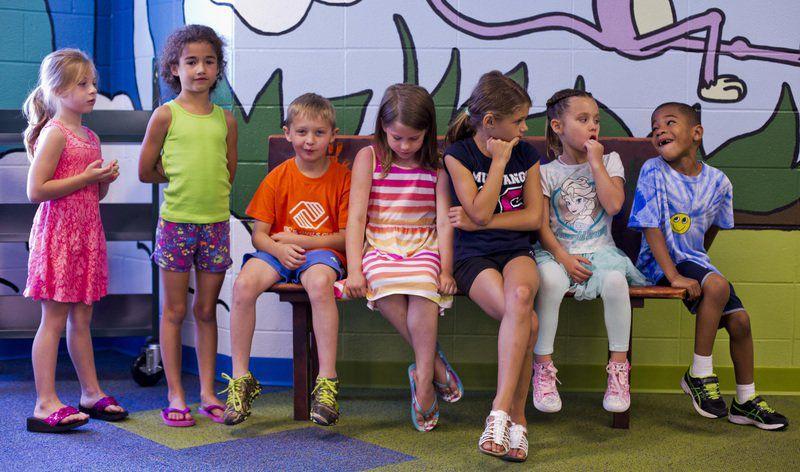 GOSHEN — The eyes of 6-year-old Joshua Moreland lit up with excitement as he shared his first impressions of the newly renovated Goshen Boys & Girls Club Monday morning.
"I just like the whole entire place," Moreland said, while eating his lunch in the larger cafeteria where seating was expanded for 42 children to more than 200 as part of the $5.4 million expansion project. The doors opened for the summer programming after being closed for a year during the renovation process.
"It was huge when I went through the whole place," Moreland said, laughing as he and a group of other children waited their turn to play a game of carpet ball.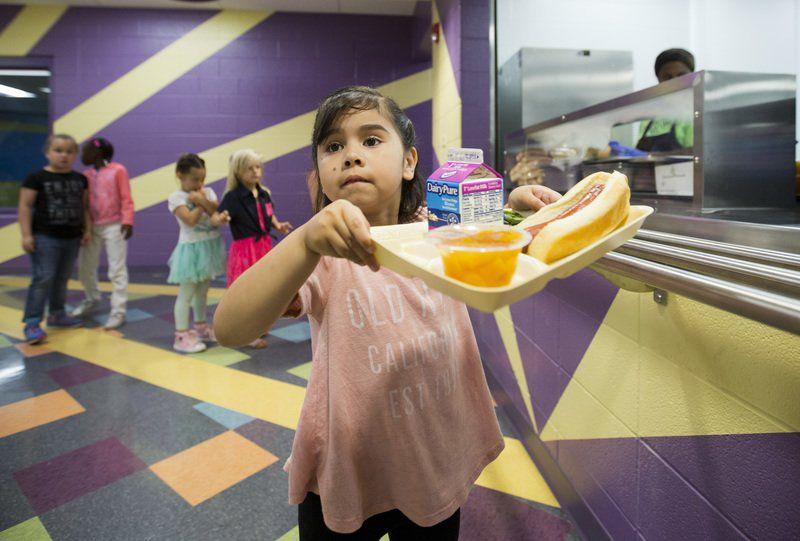 The latest addition increased the space in the cafeteria, learning center and front counter to 51,000 square feet in the Goshen club, 306 Crescent St. The larger cafeteria, known as Kerry's Kids Cafe, has a full-service kitchen, complete with separate walk-in refrigerator, freezer and pantry.
Six-year-old Sofia Reyes was first in line to be served her lunch that included a hotdog, green beans, fruit cup and milk by cafeteria staff Alicia Malone and Dajah Frye.
"I listened really fast to get first," Reyes said.
After serving the first round of lunch, Malone watched the children enjoy themselves and added the staff would be serving upwards to 350 to 400 snacks and approximately 130 hot meals to children every day. She spoke enthusiastically about working in the full-service kitchen for the first day.
"Everything is brand new. It's wonderful," Malone said. "The steamer is state of the art and I love it."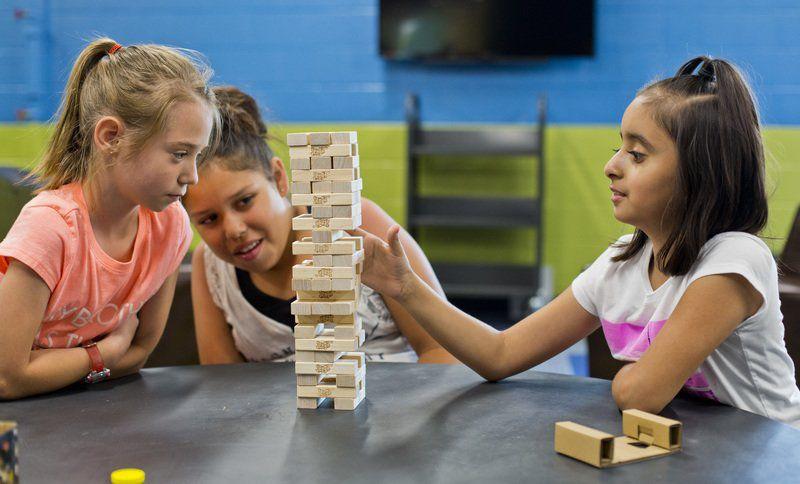 Over in the learning center, staff member Khayla Guild of Goshen interacted with junior club members, who were playing board and card games as well as creating small projects with Lego and K'nex building block sets.
"The kids were pretty ecstatic when they came in this morning and were like 'Wow, it' so much better,'" Guild said. "This is a change for us (staff), too. We put in a lot of hours the last couple weeks to get ready for today. We did a lot of deep cleaning, building furniture and moving in our supplies. We had to move stuff from room to room and move stuff from the gym so they could redo the gym floor. We had a lot of training to take in so we could be prepared as much as possible. It was a lot of work but it's been worth it. When I saw the smiles on the faces of the kids, I was really pumped. That's the best part of the job — being able to work with the kids."
Guild said she has been a staff member for almost two years but was a club member herself for several years during her childhood.
"It's a lot different and I'd like to be a club member now. I became a member in third-grade and spent a lot of time here in middle school and high school," Guild said.
She was active in the Keystone Club, associated with Boys & Girls Clubs of America, that provides leadership development opportunities for young people ages 14 to 18.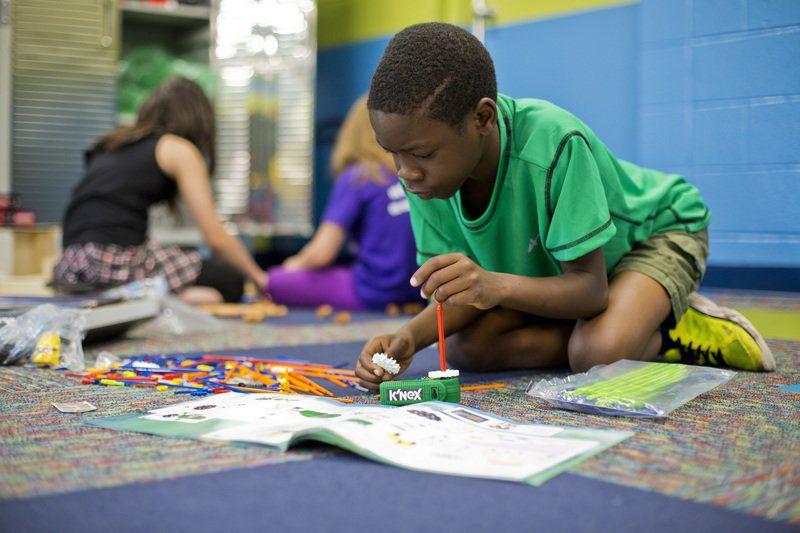 "I'm happy for the teens now in the teen center. The middle school and high school are separated and have their own space," Guild said. "They have a sensory room to go to if they need some quiet space. It's good for them to be separated. It could get closed in with everyone in the same room. At this age, everyone is developing differently and now they have more space."
Guild said she's planning a pen-pal program for teen girls to write letters to girls in another Boys & Girls Club, as well as a smart girls program to help develop life skills, self-care and make good decisions while being aware of dangers surrounding them.
"I'm hoping to start a random acts of kindness program and going out into the community so the kids can do random acts of kindness for others," she said.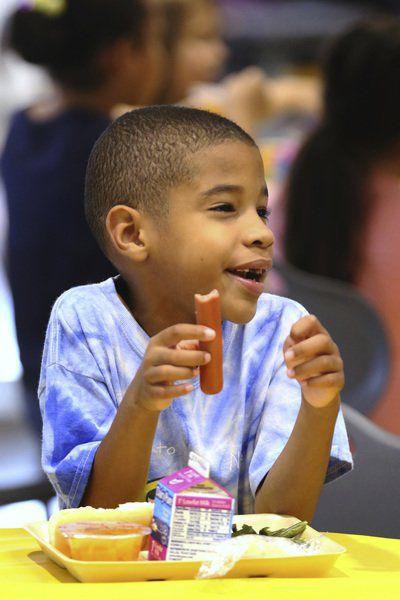 Upstairs in the teen center, Alex Combs practiced his hand on new table tennis equipment while sharing his comparisons of the current vs. the older facility with the main differences being in color, recreation and spaciousness.
"I like the color, games and open areas," said Combs, 12, of Goshen. "The colors are so much brighter, making it happy. Everything is so big. It's much bigger with more things to do."
The teen said he appreciated the donations from donors for the expansion project.
"It makes me feel happy," Combs said.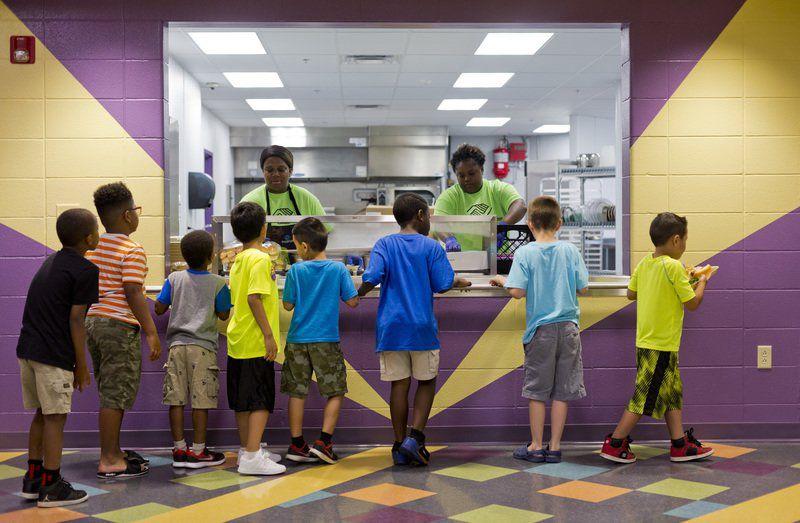 With generous donations from individuals and organizations in the community, the goal was to raise $5.4 million and with support of their endowment, the total was $5.6 million, said Kevin Deary, president and CEO of the Boys & Girls Clubs of Elkhart County.
"We've had huge support from the community and we're grateful for that," Deary said.
The donations include $500,000 set aside for the kitchen expansion supported by $250,000 from the Community Foundation of Elkhart County paired with a matching grant from Rick and Marlene Finnigan of Kerry's Kids Foundation in 2014.
In 2015, officials with Community Foundation of Elkhart County added an additional $750,000 donation to expand the facilities in Elkhart and Goshen.
Follow Sherry on Twitter @svanarsdall_TGN