GOSHEN — When Wyatt Hart started on the path to becoming an Eagle Scout, he first thought of building a footbridge at Bonneyville Mill Park as his service project. It was near his home and would entrench him in his favorite spot: nature.
It was an ambitious project, but with his 18th birthday looming on Nov. 14, he decided to turn his project's focus to his home church, LifeSpring Community Church, in downtown Goshen. The church, located just off of Third Street, between Lincoln and Washington streets, had a side yard with a swing set. Wyatt thought more playground equipment that children who live close to downtown could use would be a beneficial project.
He got permission from the pastor and, with his dad (Tom's) assistance, began fundraising.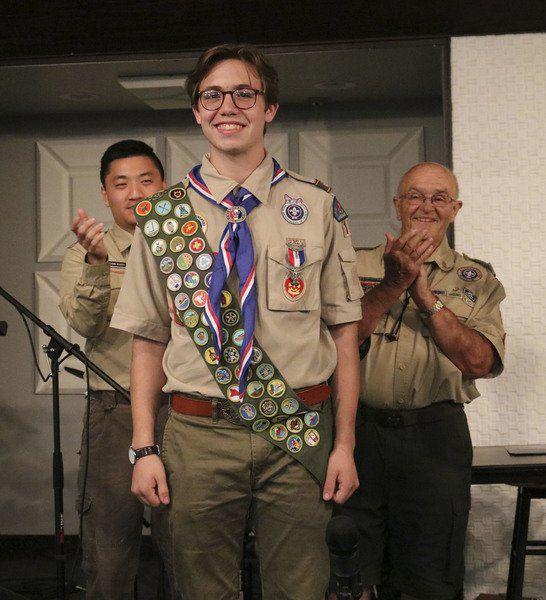 "I have to thank my parents," Wyatt said about getting his project done before his 18th birthday, which is the deadline to become an Eagle Scout.
His dad, he said, is a natural-born salesman. He would go along and be the talker and explain that Wyatt was the doer. Wyatt said, "I'm not really a super outgoing person." He just wanted to get to work and build.
A long list of donors helped Wyatt achieve his dream. Construction was finished in mid-November — just in time for Wyatt's birthday. "It feels really, really good," he said of completing the project. "It's great that I can see people enjoying it. There were kids playing on it within 15 minutes of it being finished — and that was November."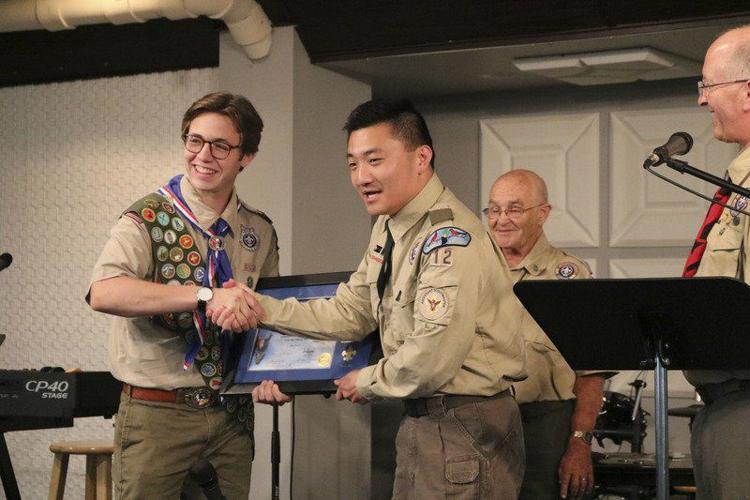 To celebrate Wyatt earning Eagle Scout, a Court of Honor ceremony took place Sunday at LifeSpring with his family, friends and Scoutmasters (former and present) from New Paris Troop 12 of the LaSalle Council in attendance.
And while Wyatt received a plaque, pin and neckerchief, he was also given the chance to honor his dad, mom (Melissa) and mentor (Benjamin Rogers) with pins for all of the work they put into him so he could succeed.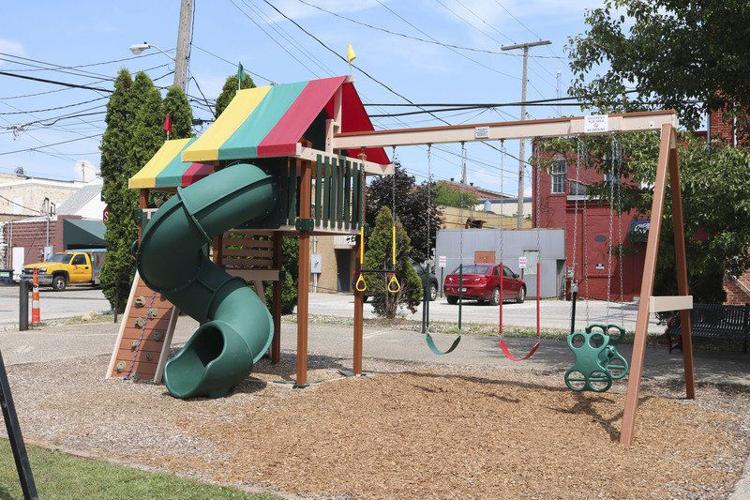 Wyatt hopes to continue passing his love of Boy Scouts and the outdoors onto future generations, he said. And he hopes that his project is put to good use by children in the community.