GOSHEN — Local chef Greg Beachey visited Maple City Market recently to demonstrate to the community how to cook barbecue using a smoker.
"Start off by using good meat, good wood, then manage your heat and fire throughout the day," he told the crowd Wednesday afternoon. "It's a long process."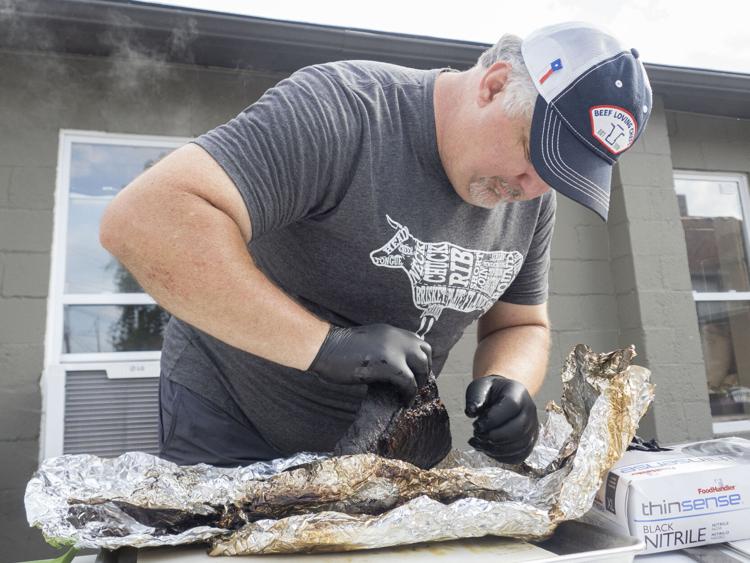 Beachey, who said he has been working on his craft of making barbecue for a long time, shared some secrets Wednesday, including to get really good meat and don't mess with it.
"The seasoning I put on most of my stuff is just salt and pepper and I do not mess with anything else," he said. "You get the good meat and keep it low and slow."
Jessie Coleman, who attended the event, said she left with some good smoking tips from Beachey.
"My favorite part of this event was it really inspired me to try to do this at home," she said.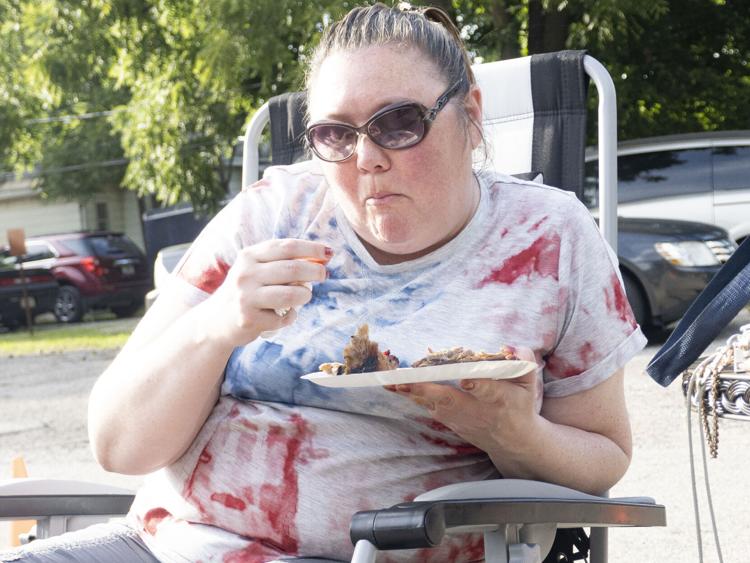 Beachey said he uses either charcoal or wood, but never propane.
"Different kinds of meats go with different woods," he said. "My favorite meat is the one in front of me."
Beachey explained that he has learned from a variety of chefs from around the U.S., including from several different barbecue restaurants in Kansas City.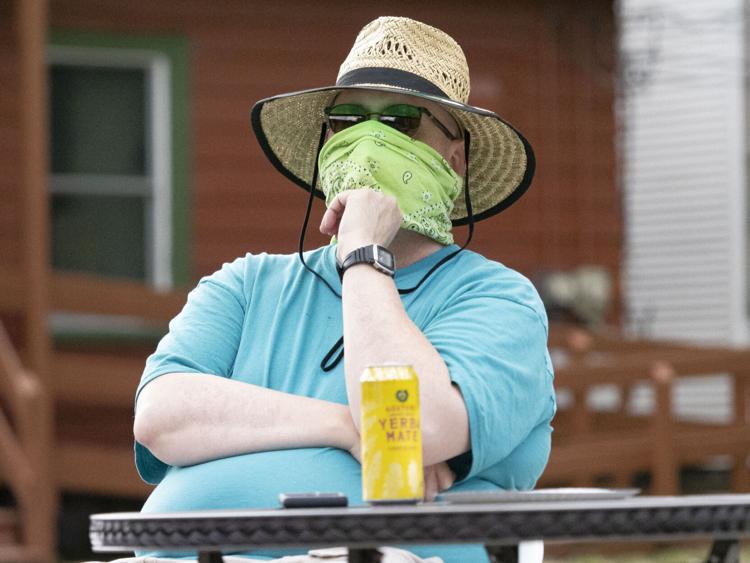 He said he also received tips from Aaron Franklin of Franklin Barbecue in Austin, Texas.
"Find people that know what they are doing and learn what their tricks are," Beachey said. "Get after it and do it. The best way to learn how to smoke and barbecue is to get out and do it. Make mistakes and do it again."
Greg Sommers, of Goshen, another attendee of Wednesday's event, said the experience was "awesome."
"I am really grateful to Maple City Market for hosting an event like this," he said. "Chef Beachey was really informative. I learned a lot about smoking, both techniques, substances that can be smoked, and woods to use. What I am taking away internally is what is my favorite."