GHS grad honored as top 10 hospitalist
GOSHEN — Charlotta Weaver, who attended Goshen schools and graduating Goshen High School in 1995 and Goshen College in 1999, has been named a top 10 hospitalist by ACP Hospitalist.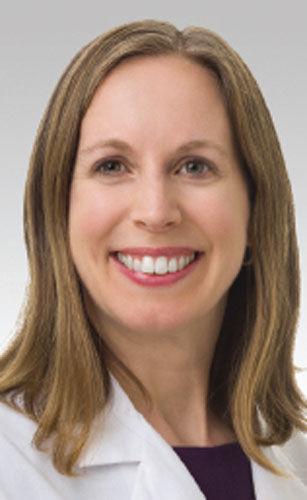 Dr. Weaver, 43, went to medical school at University of Pittsburgh School of Medicine, Pittsburgh, Pennsylvania, and did her residency at McGaw Medical Center of Northwestern University, Chicago.
She is a hospitalist at Northwestern Memorial Hospital in Chicago. She is the director of operations for oncology at the hospital.
The article can be found online at acphospitalist.org.
She's the daughter of Margaretha Karlsson-Weaver of Goshen and Dale Weaver of La Quinta, California.
Goshen EID Board to meet
GOSHEN — There will be a meeting of the Economic Improvement District Board Dec. 5 at 7:30 a.m. in the conference room of the city's Annex Building at 204 E. Jefferson St. This meeting is for property owners within the EID to remonstrate against their special assessments for 2020.
Robotics teams from around state to compete
SYRACUSE — The public is invited to watch more than 80 high school, middle school and elementary school robotics teams from around the state compete head to head for a spot in the VEX Robotics Indiana State Championships.
The Iron Pride Fall Qualifier will take place this Saturday from 9 a.m. to 5 p.m. at Syracuse Elementary School. In the VRC division, high school and middle school robotics teams from around the state face each other in 2 vs. 2 matches in an action-packed competition called Tower Takeover.
In the IQ division, elementary and middle school teams compete as an alliance in 60-second long teamwork challenge matches, working collaboratively to score points. The public is invited to see this competition. There is no charge for admission.
No Interurban Trolley service on Thanksgiving
ELKHART — The Interurban Trolley fixed-route service and the Interurban Trolley ADA Access service will not operate in Elkhart or Goshen Nov. 28 due to the Thanksgiving Day holiday. Regular service will resume Nov. 29.
In addition, the trolley information offices and ADA Access dispatch will be closed both days as well. ADA Access riders should schedule transportation for Nov. 29, 30 and Dec. 2 before 4 p.m. Nov. 27.
Transit information can be obtained by calling the Michiana Area Council of Governments (MACOG) at 574-674-8894 or at www.interurbantrolley.com
Clinton Township Board to meet
The Cllinton Township Board will meet Nov. 30 at 8 a.m. at 500 Carriage Lane, Millersburg. The meeting is open to the public.
Annual online Advent devotions to start Monday
GOSHEN — Goshen College will again offer annual online weekday devotions to help believers make time and space in their hearts and minds to reflect during the season of Advent.
Beginning Monday, the week before the first Sunday of Advent, and culminating on Christmas Day, Goshen College students, faculty and staff will provide weekday reflections based on the lectionary Scripture passages, available online at www.goshen.edu/devotions, or by subscribing to the daily email.
Goshen College students and employees will reflect on the theme: "What are you waiting for?" from Mennonite Church USA and Mennonite Church Canada worship resources.
• Subscribe to receive the daily e-mail
• Read them online
This year's theme revolves around questions: What are our strong memories of this season in the congregations we have been part of? What has the Spirit been stirring in our region in the last few years? What are the concerns that are weighing heavy on people's hearts? What is happening on the earth? What are we and our neighbors longing for?