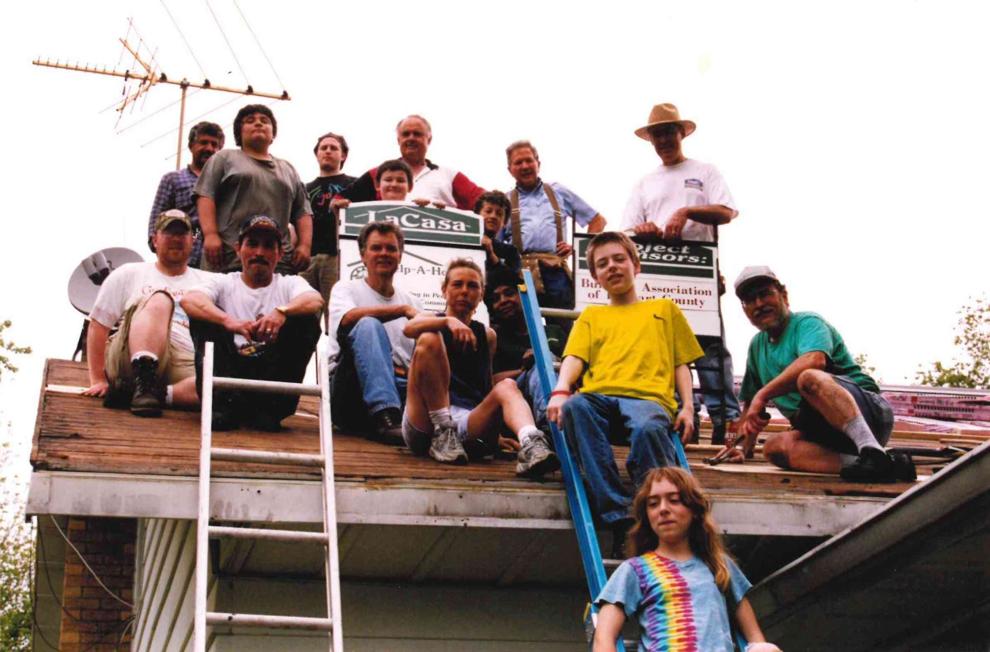 GOSHEN — When J.R. Jenkins was a teenager, he got himself into financial credit trouble.
In his 20s, he thought renting and driving a junk car was going to be his lot in life.
"Then I got into my 30s and was not willing to accept that," he said.
Jenkins wanted to buy a house, but had some credit repair to do first.
He contacted Lacasa Inc., hoping to get into the agency's home-buyer's class. But because of his credit, they suggested he go through an entry level Money4Life class first.
"It was a four-week program where I went to Lacasa's building in downtown Goshen and met in a classroom setting with about 25 other people and the instructor would go over things like credit and debt. Simple things that a lot of people go through with finances," he said. "It was really helpful."
So helpful that within six months of taking the class, Jenkins' credit score increased by 100 points.
It's been a year now and his credit is in good enough shape to purchase a house.
The class was the first time in his life that he ever looked at how to effectively better his credit.
"It's good to have advocates like Lacasa," Jenkins said. "They are great people who truly care about my financial situation."
The first thing he took away from the class was he didn't have to feel helpless anymore.
"I learned there are ways out," he said. "There's always a way out and you can always fix your situation."
The also taught him about what credit agencies and banks look for in determining your credit.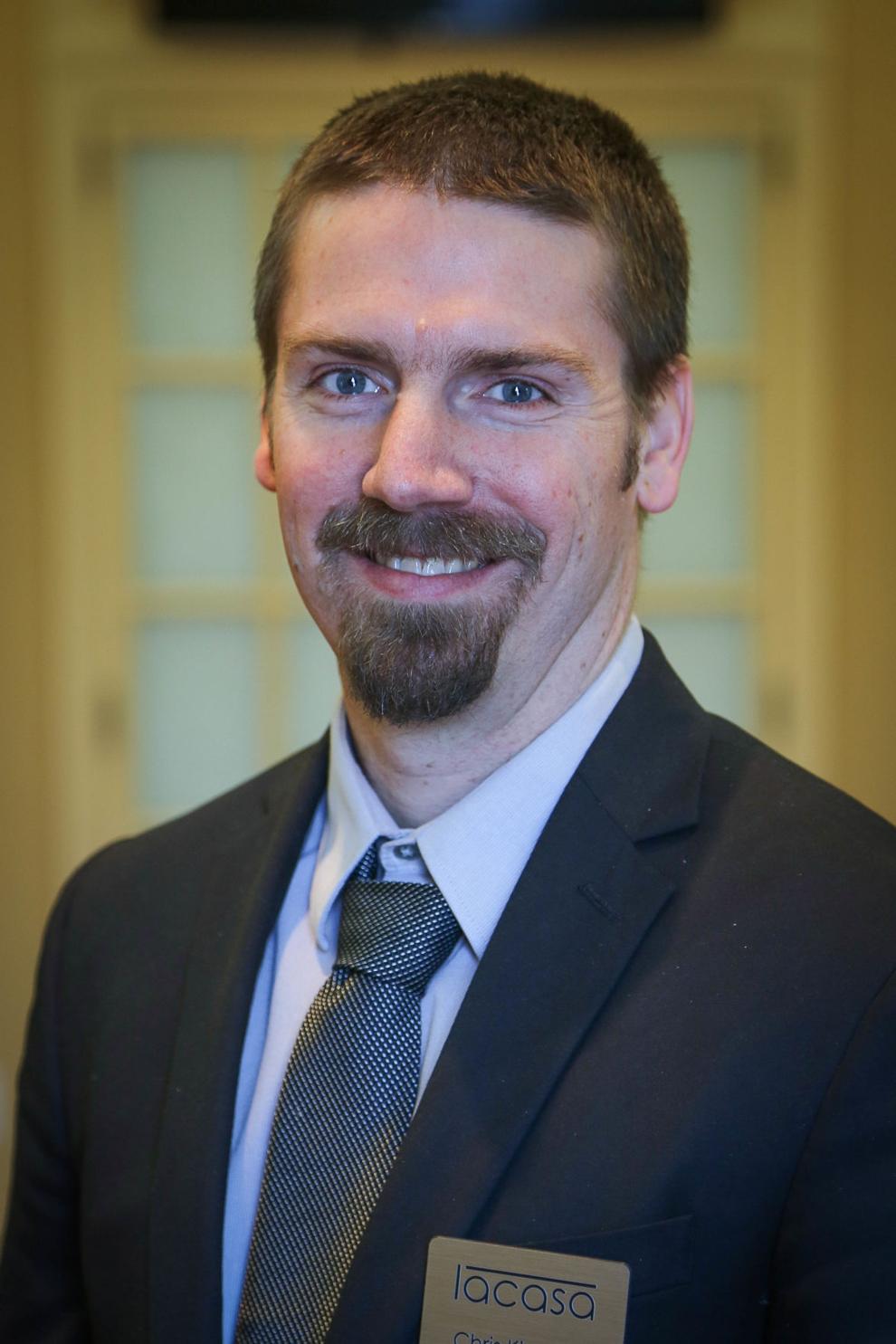 Lacasa's instructors helped him form a debt schedule, that allowed him to pay off debt piece by piece. Jenkins was taught simple budgeting, something he'd really never had before. "They gave us worksheets that were really intuitive," he said. He was able to see real data about his life and finances.
Jenkins said he tells everybody he knows about the program. "I know a lot of people like me who didn't do things right in their teenage years," he said. "They think, 'This is it,'" he said.
But it's not. However, he said, it is something a person has to choose to do on their own.
The class made a lot of sense and he had the willpower to do it, Jenkins said.
The Goshen resident is also putting himself through school. He attends Ivy Tech and is on his way to becoming a nurse.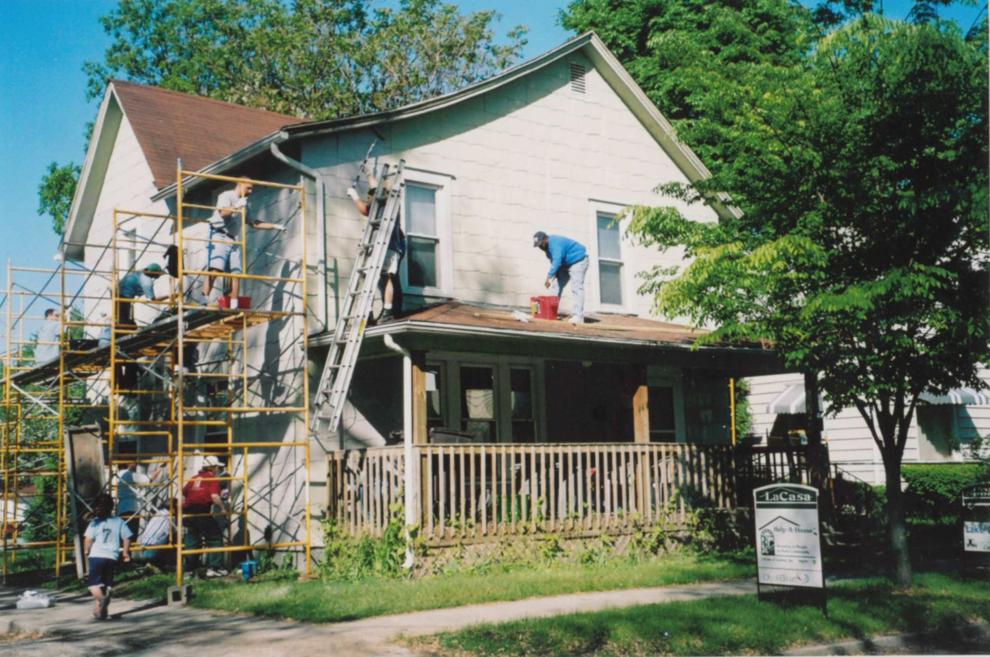 What would Jenkins tell his younger self given the chance? "I would tell myself that credit and money is a finite thing and when it runs out, it's gone. And you have to work really hard.to earn it."
But he doubts his younger self would listen.
Jenkins' story is just one of likely thousands who have gone through one of Lacasa's programs in organization's 50-year history.
A GROWING CONCERN
In 1970, a group of people concerned about the conditions of migrant farm workers' housing formed Lacasa Inc. Today, that group has grown into a multi-faceted organization that reaches out to everyone in the Elkhart County region.
Chris Kingsley is the current president and CEO of LaCasa. Actually, he is only the fourth person to lead Lacasa in its history.
The first was Moses Beachy, followed by Arden Shank and then Larry Gautsche.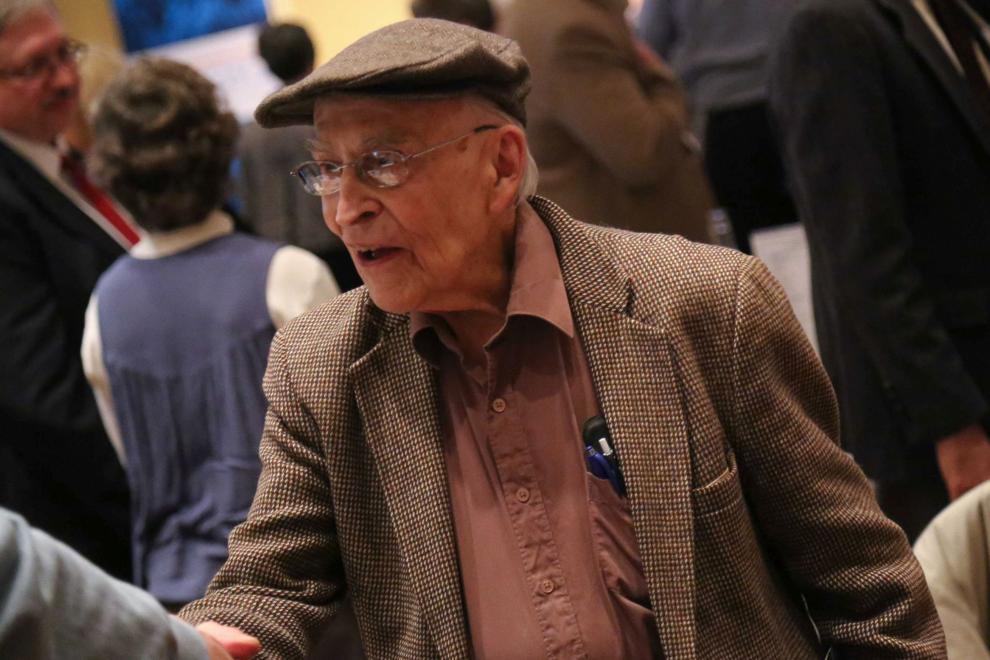 What brought LaCasa together was the living conditions of migrant farm workers, Kingsley explained. "So it was a very specific concern that people were organizing around at the time and did a number of projects kind of in that field and things grew."
"One thing that has stayed the same for 50 years is the name. We've held onto the Lacasa name, but over time really I think people who were involved in that mission, they weren't just concerned about migrant farm workers, they were concerned about anyone who was struggling to keep up or who were struggling to get ahead in life."
So, Lacasa started a food pantry, The Window, and worked on immediate housing needs and various situations that dealt with urgent situations people might be in, he said.
Over time, those programs spun off to be their own entities, includuing The Window.
"And we learned that things really work well if you've got a variety of nonprofits that are meeting the needs and we focused more as time progressed on asset building as a strategy and neighborhood revitalization and just work to engage neighborhood leaders, in particularly neighborhoods that had more struggles or concerns that were trying to rally a little bit," Kingsley said. "We began to evolve into what's called a community development corporation, got involved in housing development much more heavily as time passed, started the Help-A-House program 30 years ago to benefit people who own homes but for whatever reason are in a situation where they are unable to complete needed repairs on those homes."
Lacasa's leaders knew they just couldn't create housing for single-family homeowners, they had to equip people to succeed at home ownership. So they began to grow on the asset-building side.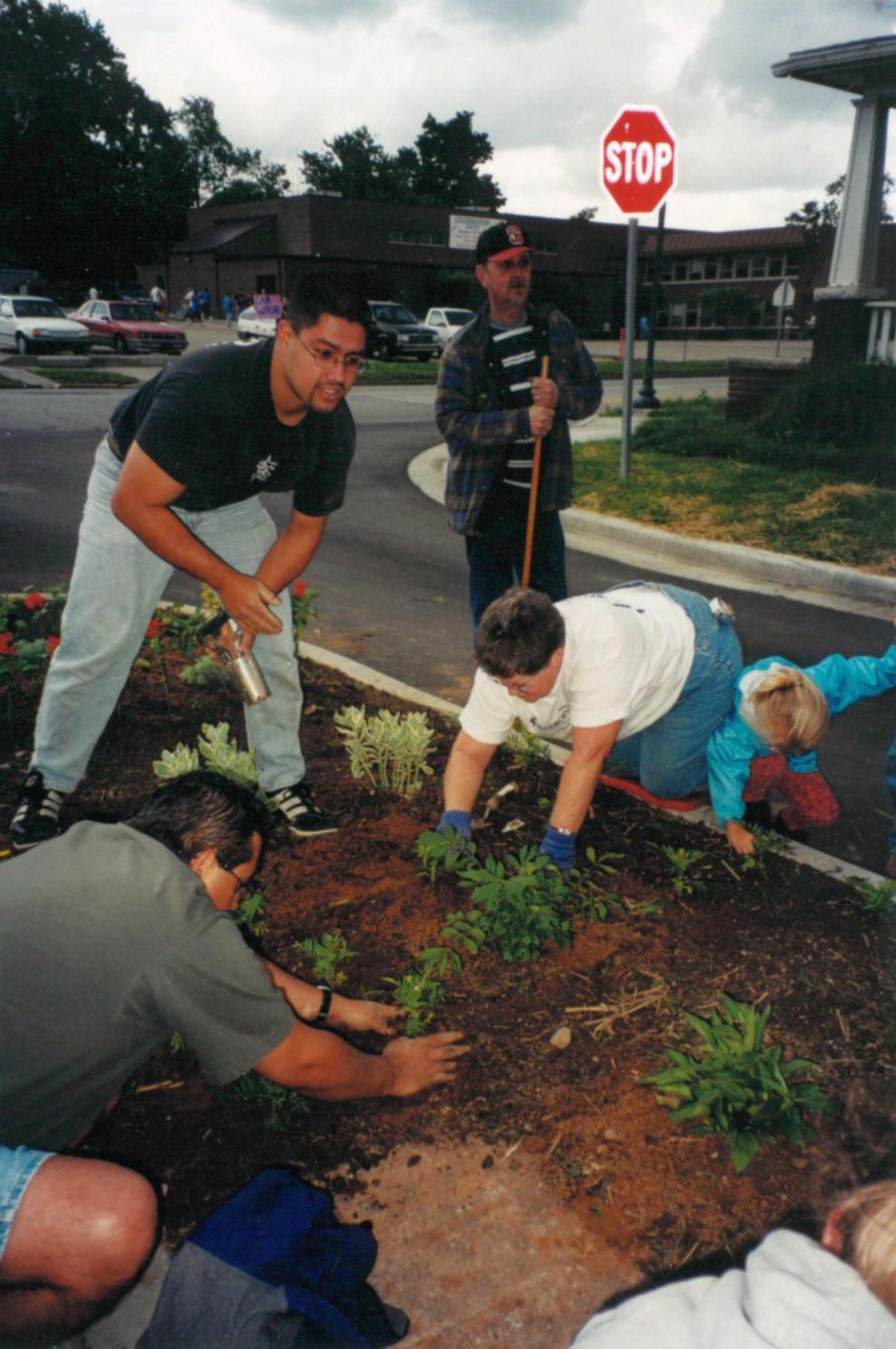 "You know, where we're at today is a very different place than where we were," Kingsley said. "I think we've tried to be adaptive to the needs in Goshen and more broadly in the county. That's the other thing that's happened over time is that we were pretty Goshen-centric in the founding years and clearly a laser focus on the migrant population, whereas today we're a countywide agency with offices in Goshen and Elkhart, with properties in Goshen and Elkhart, serving all of this county and surrounding counties when it comes to financial education services and asset-building services and serving everybody.
"Our tagline at this point is Strong Foundations for Everyone. So we really pride ourselves in being equipped to serve the whole population of Elkhart County and surrounding counties — and particularly those who are working hard but are struggling to get ahead."
Lacasa's components are many, but broadly include: housing, asset building and debt management, neighborhood building and immigration services.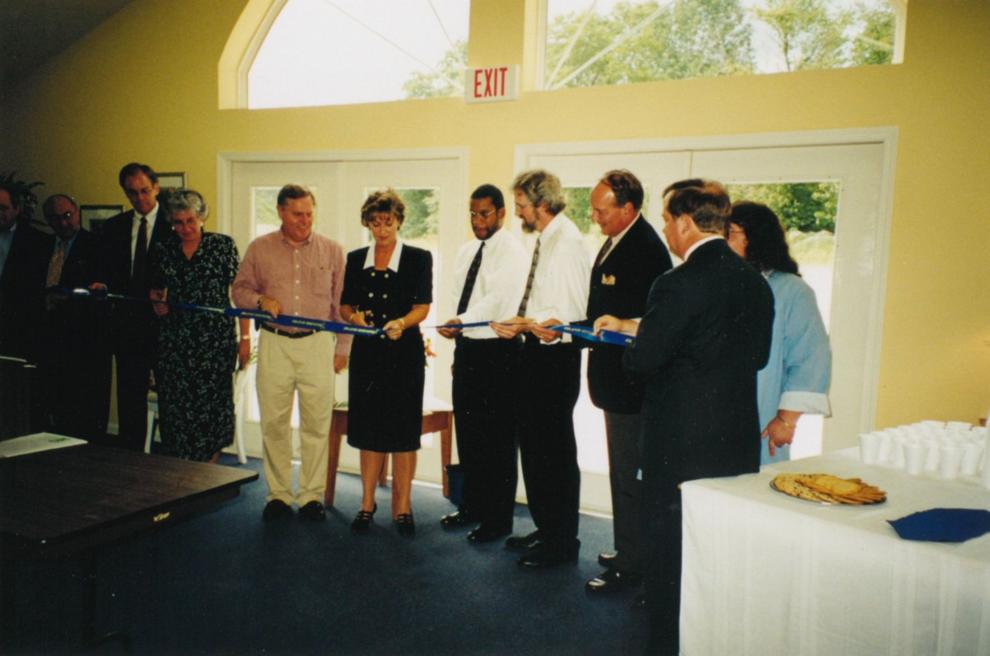 HOUSING
Housing is a big piece of Lacasa's operations. "Though, that's not the only thing we do," Kingsley said.
"There's a lot of need for housing really across the spectrum in our county," he said, "and we're seeing that, particularly in these years of kind of economic boom where we have so many more people coming into the county to work that are leaving the county to work. But where we focus is in those ranges of people who are earning less income, who may not have great housing options available to them, and so that can look like an Arbor Ridge Apartments, which is 72 units on the north side of Goshen."
For those who are homeless, Lacasa has partnered with Oaklawn to develop and use a permanent supportive housing model. Kingsley said, "That's another very distinct need that our housing is meeting with people who are experiencing homelessness and mental illness with diagnosed mental illness conditions."
So, he explained, these people are able to benefit from Oaklawn's expertise in the mental health field while benefiting from good housing without a deadline on when they have to move out like in transitional housing.
And in Elkhart, Lacasa operates Watertower Place, which is 52 units of senior housing. Kingsley said this is another need in the community due to seniors with fixed incomes.
"They maybe don't have a lot of 401K, that type of thing coming their way, and so it's just good housing for people in that situation," he said. "So we really kind of run the gamut there. We have housing that's mostly families and with dependents and working all the way to people experiencing homelessness."
Lacasa also operates the Roosevelt Center in Elkhart; The Shoots and Hattle buildings on Lincoln Avenue; the Hawks building in Goshen, plus multiple other projects.
HOME OWNERSHIP
Lacasa also offers a series of courses with counseling and coaching that support people who are interested in home ownership. That's a program they have been doing for about 25 years.
"That program really can work with anybody who is wanting to become a first-time homeowner," Kingsley said. "Certainly we have programs that are focused more on folks with limited income, but the fact of the matter is that making a home purchase — no matter what your income is or your education is — it's not something you do everyday."
Lacasa has people who will walk a first-time home buyer through some considerations leading up to home ownership, including credit challenges, and a down payment, of which they have a matched savings program where people can come in with the goal of home ownership and they can commit to setting aside some of their own income and generating a match on that,. They can use that money toward a down payment on their home.
"In our current program, that means in a period of over a few months all the way up to two years they could be saving as much as $1,000 of their own income and get a $4,000 match on that to purchase their home while getting education services, counseling and coaching to make sure that their credit situation is in shape so that they'll be able to go sit in front of a lender and get approved for a loan," Kingsley said. "But for us, it's more than just that. We don't want them just to get approved for a loan, we want them to succeed with home ownership."
Home ownership has been thought of as one of the most powerful wealth-building tools, he said.
"And I think there's more people now that question whether that's the case," Kingsley said. "But the reality is if the person pays on that mortgage over time, doesn't do a whole lot of cash out refinances and some of the things that tend to make that not such a great asset-building tool, they really can build up some wealth over time as well. We found that there really is pride in home ownership and it changes the way people think a lot of times as well. Not everyone has that goal, but we're very much here to support people who do have that goal."
FINANCIAL CLASSES
For years, LaCasa has been offering Money4Life, which is a broad financial curriculum really focused on making people's money work for them.
They start off looking at goals and how to make money a servant for those goals "rather than you being a servant of your money," Kingsley said. "What that touches on is how do we get away from paycheck-to-paycheck living."
Kingsley said people from all different income levels are welcome to participate in the class. When they walk away, he said, they feel like they are in a better position to manage their money.
That class has now been rebranded and is now the Master It series. Master It touches on a number of different facets, including Master Your Money, Master Your Credit, Master Your Debt and Master Your Student Loan Debt.
"So we've really tried to again, be responsive to what we perceive as some of the barriers that people are facing," Kingsley said.
He actually taught Money4Life for five years.
"I always tell people I benefited a lot just by teaching it for five years because you just start to ingrain those things," he said. "The more you engage with it, the more it impacts your own behavior, and it makes a difference."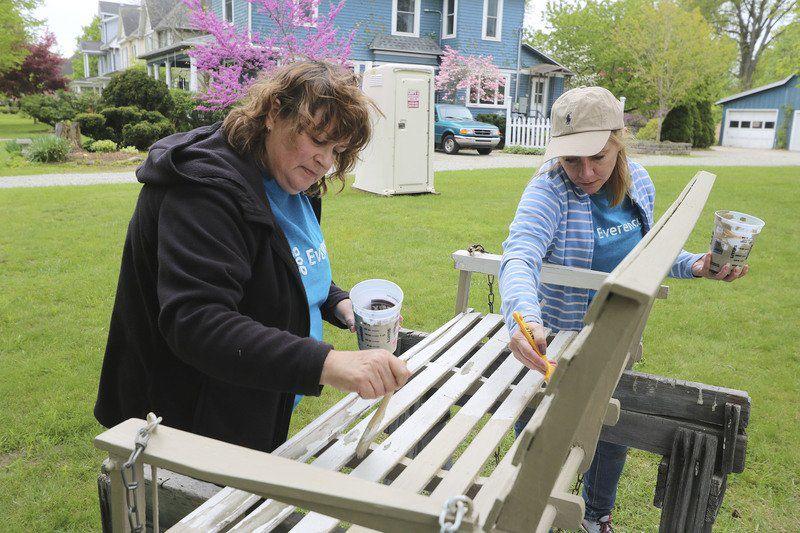 HELP-A-HOUSE
The 30th annual Help-A-House would have taken place May 9, but has been canceled because of COVID-19.
Help-A-House, a partnership with the city of Goshen. It is a program that helps people who are living in their homes, Kingsley said.
"They want to stay in their homes. They're sustaining all of that. They're paying their mortgage payments. They're paying their property taxes."
But they have repairs that need to be done but they cannot afford them, like a roof replacement, or window replacement, a new furnace, or maybe even installing an accessibility ramp.
"People should reach out to us if they're in that situation in the city of Goshen and see if they might qualify for the program," Kingsley said.
Between 200 and 300 volunteers come out on that workday to help at various projects. Some of the projects just about anyone can do. However, some require expert installation or repair, such as furnace work or a water heater.
"The thing I would want people who could benefit from that program to know is I think some people think that a house has to be in really bad shape to qualify for Help-A-House," Kingsley said. "That's not at all the case. That program is there again for people's whose incomes are not allowing them to take care of repairs to their house and that could just be that they need some windows replaced. It doesn't have to be a huge thing. So it's a great program. It's a great opportunity. We feel privileged to be able to continue to do that after 30 years."
NEIGHBORHOODS
Lacasa has a neighborhood community building specialist who engages with leaders and neighbors around projects that they're looking to do in those neighborhoods.
This is a partnership between Lacasa and the city of Goshen, which has involved the creation of neighborhood associations and then supporting those neighborhood associations, Kingsley said.
"Anyone of us can go out and work hard and buy a house, but that doesn't mean that the sidewalks in our neighborhood are going to be in good shape or there's enough lighting or that the safety is where we want it," he said. "So those are neighborhood-level issues and we support neighbors and leaders in those communities as they want to work together."
THE CHALLENGES
Being 50 years old means Lacasa has made it through a few challenges. "It's not easy to survive and grow as a business and times change and various challenges present themselves," Kingsley said. Perception is one of the challenges Lacasa has worked to overcome
"We've had challenges at times with perception with people feeling like maybe we're only here to serve the immigrant population in Goshen and Elkhart County, which at the beginning was a big piece of the focus. It's not now. We're trying to build strong foundations for everyone. We're really here to serve all of Elkhart County. We do make sure to have some bilingual direct service providers so that we can serve people for whom English is a barrier."
Sometimes the perception of affordable housing is another perception issue that Lacasa has run into. "The idea, for example, of permanent supportive housing," Kingsley said, "some people don't feel real comfortable with that type of housing being close by and so we really try and reach out and be engaged in neighborhoods where we're doing development to help demystify a little bit of what we're doing.
"The reality is we've had very, very, very few problems with those properties in terms of their impact on the neighborhood. They're attractive properties. The people are receiving great services from Oaklawn, so it's been a really positive program."
FUNDING
"So obviously our world has changed a lot in 50 years," Kingsley said. "We're doing a major technology upgrade for our financial empowerment services right now where we're bringing on a sales force platform for all of our services that we offer. That's adapting to the 21st century and trying to have a system that's interacting with clients and customers in the way they expect to be interacted with at this time."
Lacasa stresses a lean operation and working at greater efficiencies, he said.
Funding is always a challenge and the environment has changed. Kingsley said, "We've all experienced that in the nonprofit field. There used to be a lot more unrestricted grants that were available for nonprofits, and we're just in … an environment with greater scrutiny. There's a greater expectation for transparency and professional services. I think we've been able to adapt and survive well because that was a focus that we had already."
They continue to look for ways to generate revenue, including donations, people paying for services (though not the most vulnerable people paying) and creating a diverse portfolio of revenue streams that can be reinvested back into Lacasa's mission.
Their major revenue stream is rent from its 330 properties.
"Those are right in the center of our mission of providing affordable housing, and when we manage them well, which we do, they create some cash as well," Kingsley said.
Lacasa also receives some grant revenues, both from national sources like NeighborWorks America — they are an affiliate member — but then also through contracts with the Indiana Housing and Community Development Authority in Indianapolis.
As for donations, Kingsley said, "We're fortunate to have a supportive community. Really in Elkhart County, I think a lot of nonprofits would say the same thing. It's just a really philanthropic community. We need that. We need philanthropy as a piece. I think sometimes people see Lacasa and all the housing that we do and think they can probably sustain themselves. It's very challenging. We really need that philanthropic boost and we're fortunate to have people who give toward that. And then with our housing, those are usually utilizing grants that originate at the federal level and then pass through the state level that go directly to the housing developments that we're doing."
THE NUMBERSLacasa has 330 families that are benefiting from housing services.
In immigration, there are about 500 people who they help each year.
For financial empowerment services, a similar number of 500 last year, with about 360 people attending the Master Your Money course. At any one time, they have about 100 people who are in the matched savings program with the goal of home ownership or post-secondary education.
With Lacasa's neighborhood work, they impact entire neighborhoods.LEADERSHIP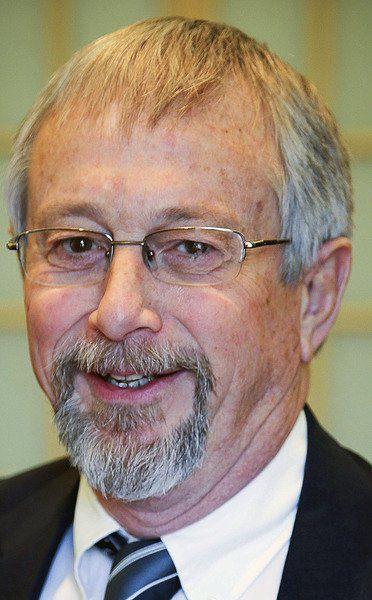 Kingsley has been in the role of CEO for a year and a half. He replaced Larry Gautsche, who served for 17 years. He stepped into the role in the middle of a five-year strategic plan, which is now in its fourth year.
Kingsley said, 'I am really fortunate to have inherited the organization from great prior leaders. In fact, I'm only the fourth CEO of Lacasa in our 50-year history. We started off with Mose Beachey. He served in the role for 13 or 14 years. He passed it off to Arden Shenk, who was there again another 13 or 14 years I think before Larry Gautsche took it over for 17 years.
"Boy, we grew a lot under, really under all of them, I don't want to just single out, but Larry was really leading Lacasa during a transformative period. We grew substantially during those 17 years."
Lacasa's multifamily housing world exploded during Gautsche's time.
Arbor Ridge was their first large development. It is a 72-unit complex on the north side of Goshen. Arden Shank started that.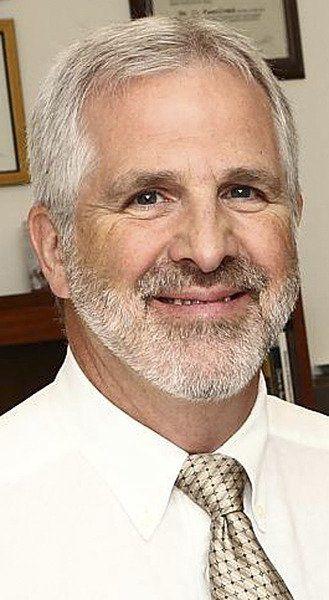 Under Gautsche, there was The Shoots and Hattle buildings on Lincoln Avenue; the Hawks building in Goshen; the Roosevelt Center as well as Watertower Place, both in Elkhart, plus multiple other projects.
Lacasa just opened an office in Elkhart on Main Street as well, and according to Kingsley, "It's allowing us to impact that community much more directly. People that had transportation challenge prior are now able to come straight to us and receive the same sorts of services in Elkhart that they would have in Goshen before. So that's part of the geographic growth mandate."
Because of COVID-19, many celebrations planned for Lacasa's 50th anniversary and for Help-A-House's 30th anniversary have been canceled or postponed.
They include:
Annual Luncheon — March 18
50th Anniversary Celebration — March 24
Opening the recently completed Lacasa Elkhart office to the public
Upcoming classes
Help-a-House Community Workday – it is important to clarify that while this major volunteer work day is suspended, the projects that benefit Goshen home owners will still happen through Lacasa's partnership with the city of Goshen, Lacasa officials stated in a news release.Sheila Selman can be reached at sheila.selman@goshennews.com or 574-533-2151, ext. 240311. Follow Sheila on Twitter @sselman_TGN.