Gov. Eric Holcomb
Whitney Downard | CNHI Statehouse Reporter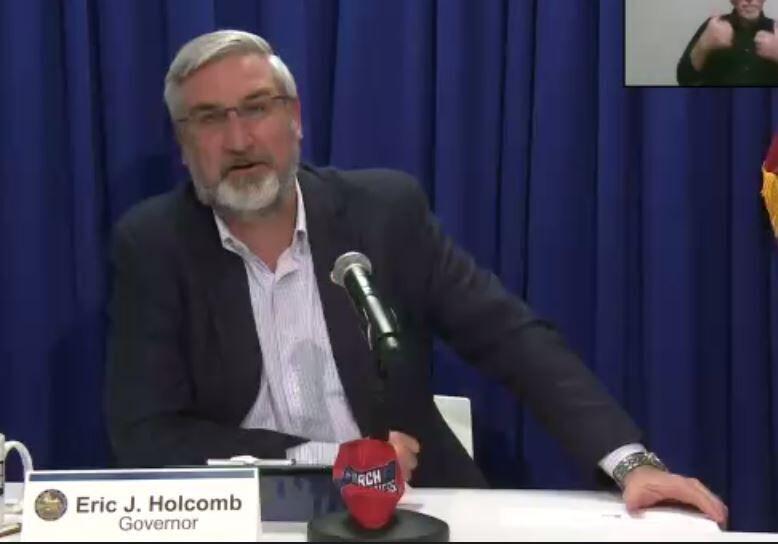 Tags
As featured on
Educators and Hoosiers with select comorbidities will be eligible for the COVID-19 vaccine in the coming weeks, a slight departure from the state's age-based approach.
Gov. Eric Holcomb indirectly confronted lawmakers about their efforts to undo the emergency powers he utilized throughout the course of the pandemic, including the statewide mask mandate and building capacity limits.
GOSHEN [mdash] Andrew Eversole, 66, of Goshen, died unexpectedly on Thursday at home. Visitation is 2 to 4 and 5 to 7 p.m. on Monday at Miller-Stewart Funeral Home and one hour prior to 10 a.m. funeral service Tuesday at Fairhaven Mennonite Church.
MIDDLEBURY - Gregory A. Packer passed away July 14, at the age of 71, at his home in Middlebury. Greg was proceeded in death by his parents, Oscar and Ann (Bates) Packer and two sons, Bradly and Ken Packer. Surviving are two daughters, Jen and Jami Packer; seven grandchildren; three great-gr…
TOPEKA [mdash] Melvin J. Petersheim, 81, of Topeka, died at 7:33 a.m. Thursday, July 22, at Parkview LaGrange Hospital. He was born Sept. 5, 1939, in LaGrange County, to Jacob and Sarah (Shrock) Petersheim. On Dec. 25, 1958, he married Ida C. Hochstetler. She died July 8, 2014. Surviving are…