GOSHEN — When Goshen Community Schools Interim Superintendent Steve Hope cited some COVID-19 percentages in his support of more in-school learning days during Tuesday's school board meeting, he didn't get into the specifics of which numbers he looks at daily. That was noticed in the Goshen community.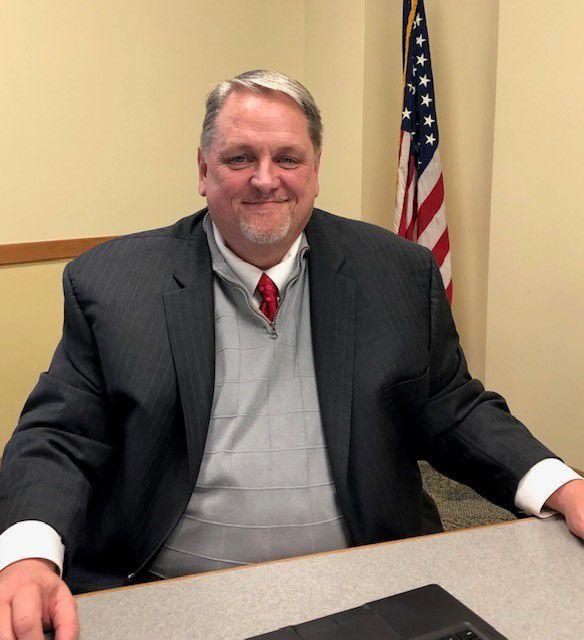 Hope explained Friday, that the 5% number he cited was from the Indiana State Department of Health's website under the Elkhart County Daily Positivity Rate section.
"There is no official number that I go with," he stated in an email. "I look at a broad range of numbers, which include this number. On that same webpage you will see the color-coded map of Indiana that has Elkhart County at a 1.5 (yellow). This yellow level then has corresponding guidelines for schools. At the yellow level, the recommendation is that all students can be in school every day. Goshen Community Schools is taking a more protective approach than this with the shortened elementary day and online learning every Wednesday with GMS and GHS students. All of these factors are taken into account along with data we receive from the Elkhart County Health Department."
He added that a few members of the community have called into question the statistics he used. Hope said he will be meeting with them to look at how Goshen Community Schools might use and publish data.
Concerning the data he receives from the health department, Melanie Sizemore, spokesperson for the department, said, "We gather data more current than the state."
Whereas, the number from the state reflect counts up to Sept. 3 currently, the health department's numbers, which they crunch on Fridays, are as of this Friday current up to the 8th or 9th, she said.
"Today we will gather this past week's data to know what the positivity rate is locally," she explained Friday. That data is raw and anecdotal because they are contacting local testing sites for their information. It is not the registered and certified counts that the state issues, she pointed out.
"So when we do our local assessment, it is not run through the system, let's say, to know that it is completely accurate," she said. But it gives county health a more current picture.
"That doesn't mean the state's are wrong," she said. "It just means that ours are more current."
She gives school officials those current numbers.
"What we are seeing locally is that we are slowly trending up, which has us concerned because we are moving into fall and will be going back inside where spread is easier," Sizemore said. And flu season is imminent.
She asks people to continue to get tested for the novel coronavirus.
"While people feel like they don't want to be tested, testing is the only way we can understand how the community spread is moving," she said. It is the only way health officials can know if certain areas of the county are more infected than others and where to focus their resources.
"If someone has been in close contact, is sick, or thinks they could have it, they should go to the community site to get tested," she said.
Rapid tests are hard to get ahold of now, Sizemore said, adding that the couple of sites located in Elkhart County are running out of those tests quickly because everyone wants one, and the labs that create them aren't able to keep up with demand.
The community testing sites can get test results back in two to three days, she explained.
"While that is somewhat inconvenient, that actually is not a bad time frame," Sizemore said. "A couple of days is pretty normal."
Those community testing sites, which offer testing for free, are located at:
• Center for Healing and Hope in Goshen
• Heart City Health Center at the Concord Mall
• And then at the beginning of October, Goshen Health will operate one in Nappanee, she said.
Those testing sites are the one that have contracted with the health department through ISDH.
"As long as you live in the state of Indiana you can be tested. It's free," she said.
As a side note, Sizemore said she encourages people to get flu shots this year and to continue to wear masks, social distance and wash their hands. "This will be with us until we have a vaccine," she said.