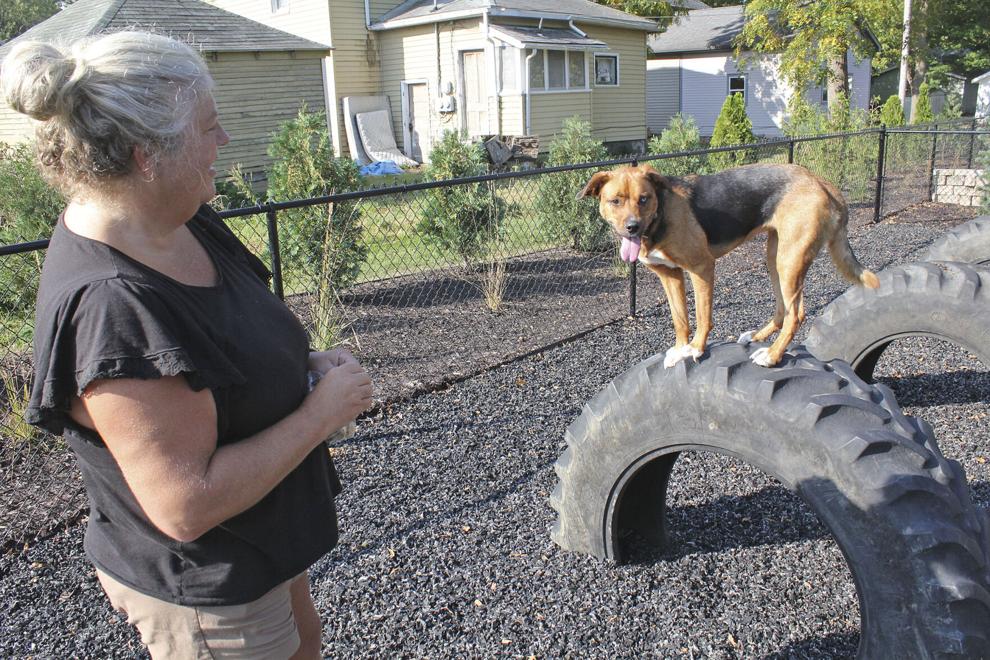 GOSHEN — Local dog owners now have a fenced-in place to let their furry friends have a romp.
The Sprocket Dog Park opened Friday morning. The park sits on city-owned property along the U.S. 33 bypass. The official address is 119 S. Ninth St. and the park is accessible via a bicycle/pedestrian path or by parking in the park's lot accessible off of East Washington Street.
The park was named after Mayor Jeremy Stutsman's family's late labradoodle.
The East Lincoln Crossroads Neighborhood Association and the social services agency LaCasa worked with city officials and the city's park department to get the park developed.
Parks Superintendent Tanya Heyde said the project was begun by local residents in 2017. She said the project was partially funded by a neighborhood improvement grant obtained by LaCasa. The rest of the funding came from the city budget. She said the utility, engineering, street and parks department crews worked on the development, which saved taxpayers money.
The park is surfaced with rubber mulch and features two enclosures — one for large dogs and one for smaller canines. The park is double-gated so it is harder for a dog to slip outside as people enter. The large-dog area has a dog house, a hill that covers a tube, tractor tires and an assortment of fire hydrants and posts for you-know-what.
A fountain provides water for both dogs and their owners.
Neighborhood resident Timon Nimtz, is a fan of the park.
"My dog is going to love this," Nimtz said of his pal Joe.
He has watched the park develop over time.
"It is totally together," Nimtz said. "It is sweet."