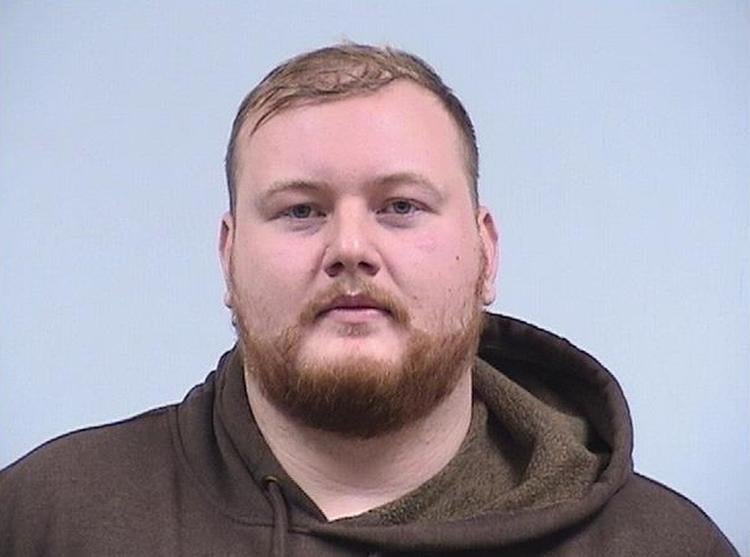 GOSHEN — Goshen Board of Public Works and Safety members Monday accepted the resignation of Brody L. Brown, the Goshen police officer temporarily suspended back in February after pleading guilty to OWI the month before.
During the meeting, board members accepted a request by Goshen Police Chief Jose Miller for approval of the resignation submitted by Brown, whose last working day will be Oct. 3.
According to Goshen Mayor Jeremy Stutsman, who also serves as a member of the board, Brown's resignation is the result of his failing to complete the disciplinary steps required of him by the city following his OWI conviction.
"The reason this resignation is coming to the city is officer Brown did not complete the agreed upon agreement that we made back in February after the incident of drinking and driving," Stutsman said of the request. "He did not complete any of the items that were mandatory, so he is now resigning from the city of Goshen."
THE CASE
Board of Works members during their Feb. 25 meeting approved a 50-day suspension for Brown in response to a drinking-and-driving incident in which a gun was allegedly fired from his vehicle last December.
Brown had reportedly been driving a pickup truck with Goshen Police Sgt. Kyle Kalb and Elkhart Police Cpl. Leonard Dolshenko as passengers when a traffic stop on Elkhart Road near the C.R. 17 overpass led to his arrest on a charge of operating a vehicle while intoxicated.
The trio, who were off-duty at the time, had left Crazyman's Stomping Grounds Bar and Grill in the 1900 block of Elkhart Road before the truck was stopped, police said at the time of the arrest. An officer was investigating sounds of gunfire when he pulled Brown's truck over.
While Kalb initially told investigators he was drunk and didn't remember firing a gun that night, an internal investigation led police to believe he fired a gun he owns from Brown's truck.
Kalb was placed on leave during the investigation. At its conclusion, the department sought to terminate him, but he resigned instead.
Brown pleaded guilty to the OWI charge in January and was sentenced to one year of probation, and his license was suspended for 30 days.
Brown's suspension was for 50 work days, effective the day he was placed on unpaid leave in December. He returned to work in early March.
As part of his disciplinary action, Brown was required to complete an alcohol education program in Elkhart by Aug. 15, which he reportedly failed to do.
Brown's resignation was accepted unanimously.
OTHER BUSINESS
In other business, board members:
• Approved a $534,100 contract with Temco Machinery Inc. for the purchase of a new city fire truck.
• Approved a $7,500 contract with E and F Contractors Inc. to replace the lighting at the Goshen Street Department with LED lighting.
• Approved a $18,670 contract with Kibby Excavating for completion of planned drainage improvements on Carter Road. The project includes reconstruction and stabilization of the roadside swale as well as removal and replacement of three pipe culverts and three driveway approaches.
• Approved a second, $47,026 contract with Kibby Excavating for completion of the Walmart Buggy Trail project from Eisenhower Drive to Walmart's parking lot at 2304 Lincolnway E. The trail is for use by buggies so they don't have to travel on U.S. 33 to get to the shopping areas along the corridor.
• Approved a recommendation by the Goshen Traffic Commission to change a yield sign to a stop sign at the intersection of Spring Brook Drive and Spring Brook Drive, where the drive loops back on itself.
• Approved a second recommendation by the Goshen Traffic Commission to add stop signs on Colonial Manor Drive at William Drive for north and southbound traffic, making the intersection a four-way stop.
• Approved a temporary traffic restriction on West Lincoln Avenue in front of the new Oasis restaurant from Tuesday through Thursday to allow CDR Construction to replace temporary cold weather patches on the roadway.
• Approved the temporary closure of Lombardy Drive to through traffic from Thursday through Saturday to allow for the installation of a water main at the intersection of Lombardy and East Kercher Road.