GOSHEN — A Goshen man accused of killing two people at an Elkhart restaurant in February is facing a possible 130-year prison sentence after pleading guilty to the charges Thursday.
Jose Benitez-Tilley Jr., 20, appeared before Elkhart County Circuit Court Judge Michael Christofeno for a hearing in his case early Thursday morning.
Benitez-Tilley Jr. had been charged with two counts of murder in connection with the shooting deaths of Dustin Carr and Haley Smith while the two were working the closing shift at a Papa John's restaurant in Elkhart Feb. 12. He was also facing one count of attempted abuse of a corpse, a Level 6 felony.
The bodies of Carr, 37, and Smith, 22, were discovered behind the restaurant at 1532 Cassopolis St. by an employee at around 10 a.m. the day after the shootings. The Elkhart County Homicide Unit was then called in to investigate.
According to court documents, Benitez-Tilley Jr., a former employee of the restaurant, was arrested after law enforcement reviewed video surveillance from the night of the murders and an employee of the restaurant was able to identify him from a still image.
During the investigation, police were told that Benitez-Tilley Jr. had visited the restaurant at approximately 10 p.m. Feb. 12 to inquire about employment. He then allegedly left and returned to the restaurant later that evening, at which time he used a handgun to kill Carr and Smith.
While he had been scheduled for an Aug. 1 jury trial, Benitez-Tilley Jr.'s public defender, Jeffrey Majerek, announced during Thursday's hearing that Benitez-Tilley Jr. wished to rescind his previous plea of not guilty and enter a plea of guilty for the two murder charges, with the understanding that the Level 6 felony charge of attempted abuse of a corpse would be dismissed as part of a plea agreement.
For each of his two murder charges, Benitez-Tilley Jr. faces an advisory sentence of 55 years in prison, and the range of prison time is a minimum of 45 years and a maximum of 65 years. He can also be fined up to $10,000 per charge.
Given that the sentences for both murder charges can run consecutively, the maximum possible jail time Benitez-Tilley Jr. faces comes to 130 years.
After confirming Benitez-Tilley Jr.'s intentions, Judge Christofeno granted the motion to withdraw the prior not guilty plea and accept a guilty plea for the two murder charges, accepted his plea agreement, and entered a judgment of conviction.
A sentencing hearing was then scheduled for July 14.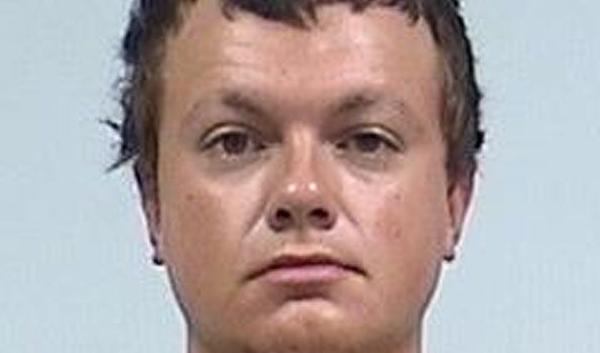 BURKINS MURDER TRIAL
A Nappanee man suspected of killing one man and injuring another during a shooting in Nappanee in early 2020 is currently set to go to trial in June.
Aidan Burkins, 22, appeared Thursday in Elkhart County Circuit Court for his final trial status conference in the case.
Burkins is charged with murder along with a Level 1 felony count of attempted murder, as well as a Level 6 felony count of criminal recklessness and a misdemeanor count of possession of marijuana.
He's accused of shooting and killing Thomas Campion, 45, of LaPaz, at the Meadows Mobile Home Park in Nappanee June 6, 2020. Burkins is also accused of shooting and injuring another man, Gregory Clark, in the process. And during the shooting, investigators said a bullet penetrated a neighbor's home and nearly injured a man sleeping inside.
During Thursday's trial status conference, Judge Michael Christofeno confirmed with Burkins' attorney, Scott Duerring, and Prosecuting Attorney Vicki Becker, that Burkins is currently set for a June 27 jury trial.
Christofeno then questioned the two attorneys on their preparedness for that June 27 trial.
"The state does not believe that we need anything further," Becker said in response. "I believe we are ready to go. We have been working quite well together, getting prepared, communicating, and trying to get everything set up ahead of time. So, I think we're ready to go."
Duerring offered a similar sentiment.
"I would confirm that we are ready to go for the trial," Duerring said. "I don't think we need an additional hearing, unless something happens next week."
According to court documents, the Elkhart County Emergency Communications Department received an emergency call at 12:16 a.m. June 6, 2020, during which a person identifying himself as Aidan Burkins advised that he had just shot two people in the area of Lot 170 in the Meadows Trailer Park in Nappanee.
Nappanee police were dispatched to the area and reported finding a man, later identified as Burkins, on the wooden porch area of Lot 170.
"Officers also observed a male lying on the ground that appeared to be deceased, later identified as Thomas J. Campion, and another male that approached officers, Gregory Clark, that appeared to have a gunshot wound to his torso area and was seeking assistance," the documents state. "Investigators also found that another gunshot projectile had penetrated the home across the street from Burkins' residence. That neighbor, Adam Easterday, reported that he awoke due to the sounds of gunshots, and found that a round had penetrated his wall and lodged in the pillow upon which he was sleeping."
During an interview with investigators, Clark reportedly advised that he, Campion and Burkins were friends and were spending time together the evening of June 5, 2020, at Campion's residence. He noted that the three had been using controlled substances and partying together, and wanted more beer, but could not find any place to buy it due to the late hour.
"Clark advised that Burkins stated he had beer at his residence (Lot 170, Meadows) and invited Campion and Clark to come and get it," the documents note. "Burkins had left separately, and Campion drove Clark to Burkins' residence. Upon arrival, Campion and Clark started to approach Burkins' porch where Burkins was standing, brandishing a handgun, and telling Clark and Campion to leave."
However, Campion reportedly continued toward Burkins, at which time Burkins allegedly shot Campion and Clark.
Clark noted during the interview with investigators that he observed Campion collapse, after which he ran away, returning only after seeing emergency responders arrive on scene in order to receive treatment for his gunshot wound.
Burkins is currently incarcerated at the Elkhart County jail.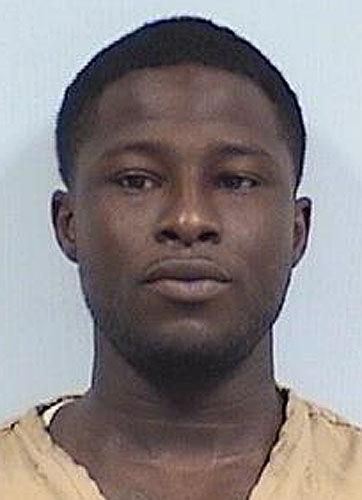 BROWN INITIAL HEARING
An Elkhart man accused of attempting to kill two people during an April 17 fight at the Eagles Lodge in Elkhart appeared for his initial hearing during Elkhart County Circuit Court proceedings Thursday morning.
Dentrell Brown, 28, is facing two Level 1 felony counts of attempted murder as well as a Level 6 felony count of criminal recklessness with a deadly weapon in connection with the shooting incident, which reportedly sent two men to Elkhart General Hospital with multiple gunshot wounds.
Following a reading of the charges, Judge Michael Christofeno entered a preliminary plea of not guilty on Brown's behalf.
According to Christofeno, the advisory sentence for each of the Level 1 felony charges is 30 years in prison, though Brown could potentially face between 20-40 years per charge. Each charge also holds the potential for up to $10,000 in fines, he explained.
As for the Level 6 felony charge, Christofeno said Level 6 felonies carry an advisory prison sentence of one year, with the option of between six months and two and a half years and a $10,000 fine.
Christofeno then declared Brown indigent and appointed the Elkhart County Public Defender's Office to represent him, after which he set a number of upcoming hearing dates for Brown's case.
Brown's pretrial conference is currently set for July 14, followed by an Aug. 11 omnibus date and a Dec. 15 trial status conference.
His jury trial is currently set for Jan. 9, 2023.