Sometimes people look at Premier Arts' Craig Gibson as if he has "four heads."
The Elkhart-based theater group's executive artistic director seems to know why.
"People think we're nuts with this, because we're basically doing the same show twice every day," he said of the company's pairing all-youth and main stage productions for simultaneous runs. "You have rehearsal early evening with the kids and later with the adults. It does make it harder on the creative team and the production team, you know, double costumes and all of that. But it's kind of one of the things that makes us a little unique across the nation. It's a big task. It's one of those things where when you start doing it, it becomes your norm."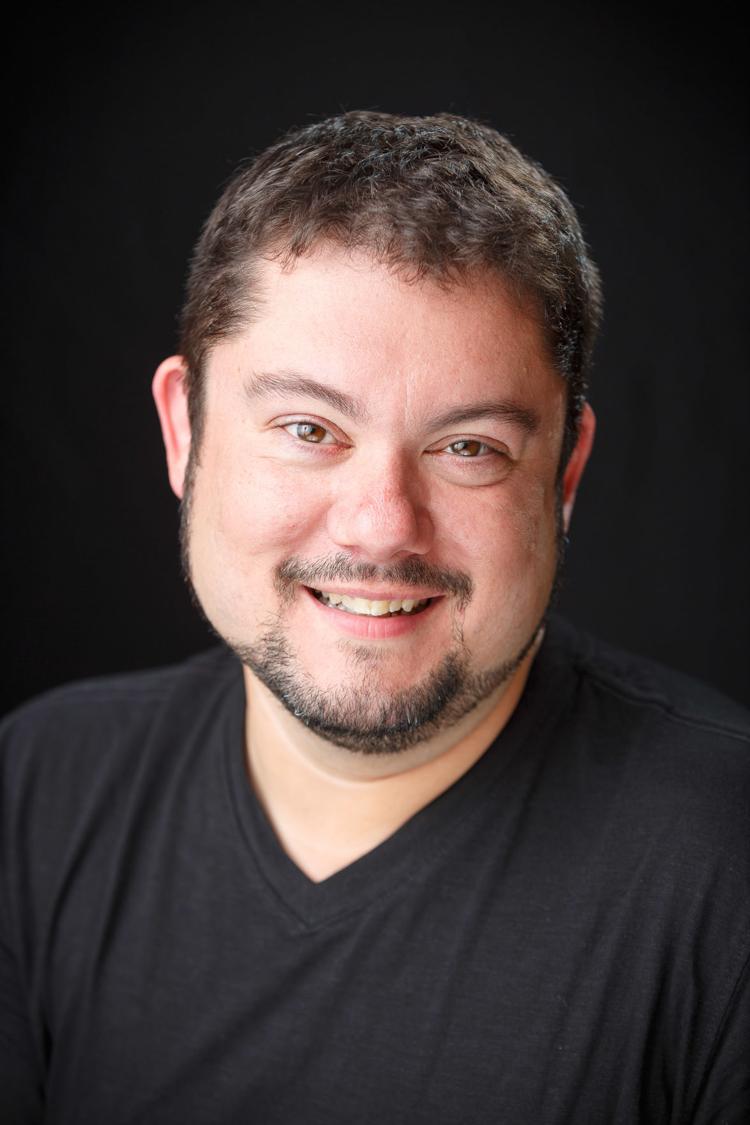 Par for Premier Arts by that logic, its 2020 season includes nine shows: "Shrek The Musical" and "Shrek Jr." (March 6-8), "The Sound of Music" (May 8-10), "Mamma Mia!" and "Moana Jr." (July 10-12), "Little House on the Prairie" (Oct. 9-11), "Madagascar Jr.: A Musical Adventure" (date and location TBD), "Elf the Musical" and "Elf Jr." (Dec. 11-13).
"It all boils down to play selection," he said, estimating 95% of community theaters have committees working year-round to structure seasons. "… We don't do that. I create the seasons and I do that for a strategic couple of reasons."
Gibson explained his programming decisions hinge on a formula: make choices to promote a financially solvent operation, assess the talent pool to determine what can and can't be realistically achieved, appeal to audience desires and review inventory of scenery, costumes and props for feasibility in executing a variety of shows.
Rehearsals are underway for both "Shrek" productions, with roughly 180 performers to take the stage after nearly 200 turned out for auditions. Behind the curtain, cast members and guardians help to create props, sets and costumes for five to 10 hours leading up to each show's run.
"Shrek is in the warehouse cleaning the toilet, but he's Shrek. It's kind of an interesting thing that makes everyone feel really on the same footing," he said. "That, I think, has been the best thing, especially for kids, who can get a little big for their britches sometimes when they get great opportunities. It kinda brings them right back to reality and says, 'There's a lot of work that goes into this. There's a lot of unattractive work that goes into this, and you're gonna be a part of that.' Those are my favorite days, when we have huge work sessions at our warehouse. Everybody's there — moms and dads and kids. It's building and tearing apart and cleaning up; I think those are sometimes the memories they keep with them long after the show closes."
In the case of last year's season, voters for Broadway World's regional awards remembered performances enough to net the theater group two awards.
The Gibson-penned-and-directed "Goodnight & God Bless: The Red Skelton Story" pulled a Best Original Work award in the Indianapolis region (he's still not exactly sure how), "The Hunchback of Notre Dame" won Best Musical and Falynn Sheppard's performance as Esmeralda in "The Hunchback of Notre Dame" earned a Best Actress in a Musical win, both in the South Bend region.
"It's always nice to be recognized. That's kind of a peer thing," he said. "They get nominated, and the people vote on it. That people take time to engage in that kind of thing and remember throughout the year — 'Hunchback' was back in May, so that's a long time to keep that memory and fondness for something and to engage and put it out there and physically vote — that's awesome."
Gibson referred to Premier Arts more than once as a "family," a brood of Broadway fans and creatives — young, old, some in between and nearly all capable of finding a seat at the table.
"Literally yesterday, I heard from four different people, 'Oh, I'm not good enough to be in a Premier Arts show.' And that simply isn't true," he said.
"There's something for most people and a lot of different skill levels. We're not all born knowing how to do things, so we have to learn. I'm hoping in 2020, we're pushing the envelope on getting more new people in the door as far as shows. I'd encourage people to come out, strut their stuff and give it a try."