GOSHEN — The Elkhart County Department of Health has confirmed that community-spread cases of COVID-19 are under investigation. That inter-county spread also caused local officials to raise the level of a travel advisory.
The Indiana State Department of Health announced Sunday that Elkhart County had 12 cases of the virus, LaGrange and Noble counties had two cases, Kosciusko and Marshall counties had three cases and St. Joseph County had 32 cases.
According to a news release from the Elkhart County Emergency Management department, due to an increase in the number of positive cases of COVID-19 reported in Elkhart County and surrounding counties, the Elkhart County commissioners and mayors have raised the county travel status to a Orange / Watch level. That level means:
• the conditions are threatening to the safety of the public. During a "WATCH" local travel advisory, only essential travel, such as to and from work or in emergency situations, is recommended, and emergency action plans should be implemented by businesses, schools, government agencies, and other organizations.
The release also urges local residents to take personal sanitation precautions that have been recommended earlier, including using hand sanitizer, and covering coughs.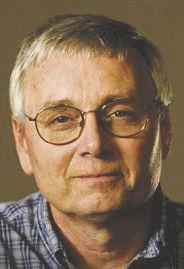 Elkhart County commissioner Mike Yoder posted a statement on social media Saturday night explaining the decision.
"The primary reason for this change is we now have one or two COVID positives that appear to be the result of community spread," Yoder wrote. "Making this change alerts the community there is a change in what we are experiencing. Everyone is allowed to travel, the status change is indicating people should take additional precautions and be more discerning about need to travel.
"I was asked if the parks or county offices would be closing. At this point the answer is we are not closing. Although how the public accesses county buildings is changing. If you have business in a county office, call ahead for instructions. Unless it is the Public Services building in Dunlap, the changes implemented last week remain the same.
"The governor's executive order provides for people to enjoy public parks, but to maintain the 6 feet separation recommendation.
"The change in status also causes companies to implement emergency plans and additional companies in the county may consider closing for a couple weeks."
COVID-19 INFORMATION LINE
The Elkhart County COVID-19 Information Line is available and answered by a live person, a news release from Elkhart County Emergency Management states. The agency said those answering the phones can be trusted to give accurate information. If they do not know the answer, they will refer callers to a resource. The phone number for the Information Line is 574-523-2106. Calls will be accepted Monday through Saturday 8 am to 10 pm.
Local residents can also obtain COVID-19 updates by following the Facebook page at Elkhart County Health Department Health Education Division www.facebook.com/healtheducation.echd, www.elkhartcountyhealth.org, or go to the Indiana State Department of Health's website at www.isdh.in.gov/coronavirus.