Hilltop Restaurant is on its way back.
Esther Rogers and her children have purchased the property at 300 W. Wayne St. to become the new location of the business that burned in September 2018.
The small building that will likely be the new location is along the Pumpkinvine Nature Trail in town, rather than outside of town as the original location was. It's on the hill heading west out of downtown. It'll retain some form of the name as the building is converted from a consignment shop to the new Hilltop.
"We're going to make a little restaurant and little bakery out of it," said Rogers.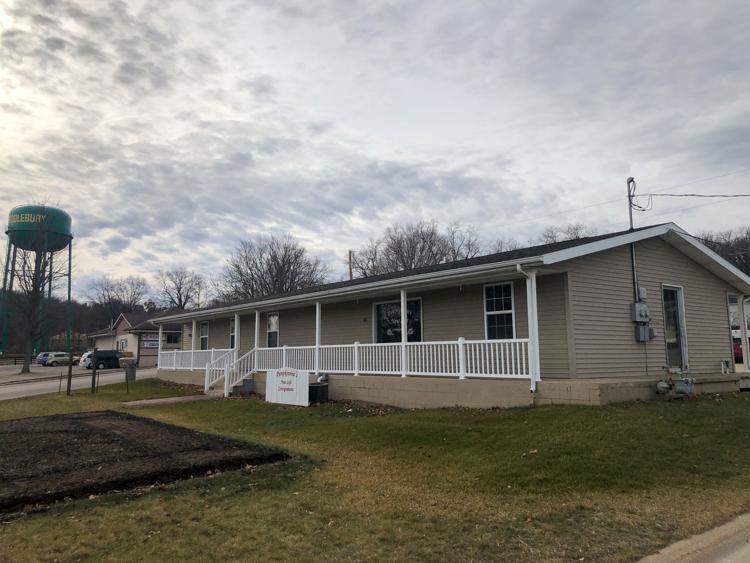 The building doesn't have a kitchen, but one is being planned, as well as a spot for baking. Rogers' daughter Karen Miller bake more cakes and other baked goods as she did at 14330 U.S. 20. Hilltop also made its own pies.
Rogers, along with her children Karen and Karl Miller and Karmin Utley, have been seeking a new location for months since a fire destroyed the original location weeks before a 40th anniversary celebration. The original restaurant may have been built in 1952, a generation before Rogers and her husband purchased the business at the corner of U.S. 20 and C.R. 35 in 1978.
The Hilltop built a reputation for good, home-style food. Rogers, and eventually her children, operated a popular place with locals and even some tourists who found their way to the spot out of town a bit along the highway. The location — at the top of a hill — burned Sept. 18, 2018, during the dinner hour. At least one customer finished part of their dinner standing in the parking lot, watching the building burn.
Even the next morning, Rogers and Karl Miller indicated they planned to reopen, but doing so on that corner was difficult because of the planned widening of U.S. 20. The family got an insurance settlement, and the Indiana Department of Transportation purchased part of the property. As Rogers joked Thursday morning, they still have "about enough for a she-shed," but not enough to rebuild the restaurant.
Assuming the permitting process and construction goes as planned, Hilltop could open in spring or summer, Rogers said. The new location will be about 1,800 square feet, down significantly from the 3,400 square feet or so of the original, Karl Miller said. The family is discussing how to limit the menu to the favorite items that made Hilltop so beloved. The fried chicken and cod will be offered. Potato salad, cinnamon rolls and breakfast haystacks will be as well, he said.
"We want to make sure we bring back the staples," he said.
Rogers said offering the favorites will be enough along with taking orders for her daughters to do baking. There will be fewer seats, but the place will be big enough for her to see the customers she's missed serving.
"It's kind of exciting. I'll be glad to see my customers," Rogers said. "The kids are excited. They're probably more excited about it than I am."
Joining the downtown mix will be a change, yet the widening of the highway was already going to force some, and then the fire prompted a whole other process of determining where to build or reopen.
Coming downtown will put Hilltop in closer proximity to other restaurants, which raises question of competition. Village Inn, which may be Elkhart County's oldest operating restaurant, is nearby and doing well. West on Warren, 41 Degrees North, Aunt Karen's Café, Legendary Grind, Old Hoosier Meats and Wedgewood Brewing are part of the rich mix as well. Das Dutchman Essenhaus and Rulli's are longtime Middlebury restaurants.
I believe there's room for all of them and enough locals and visitors who are hungry. The collection is a fuller, richer mix than Middlebury has had in past years and that collection means people have options.
I'm excited for Rogers and her family. I've missed their food. I'm glad they found a spot to start anew with the food and service that stood the test of time. That's good for us and good for Middlebury.
I'm hungry. Let's eat.