GOSHEN — A major overhaul of the city's wastewater treatment infrastructure to the tune of about $20 million took its first step Monday during a meeting of the Goshen Board of Public Works and Safety.
At the meeting, board members approved requests by Dustin Sailor, director of public works for the city, to advertise for bids for the three-tiered project, which includes a major overhaul of the city's wastewater treatment plant, as well as various lift station and Rock Run sewer improvements.
"We're doing substantial improvements," Sailor said of the planned infrastructure overhaul. "We'll have new pumps put in, we're adding on another aeration basin, we're replacing blowers so they're more efficient, new boilers. … Right now, there's a big lagoon that people see on the west side of the plant. That will be removed and replaced with a building that will actually start dewatering our biosolids. So, it's just a whole bunch."
According to Sailor, the overhaul of the city's wastewater treatment plant alone will cost about $17 million, while the total for the entire project will likely come to about $20 to $21 million.
"We're hoping it comes in lower," Sailor added of the projected cost.
As for what led to the need for the massive overhaul, Sailor said it's a combination of age of the infrastructure, plus a need for additional load capacity to handle all of the city's wastewater needs.
"Our loading at the plant is significant," Sailor said of the organic waste that is processed by the plant on a daily basis. "We had an early warning letter quite a few years back, and we've been adding chemical addition. The aeration basin allows us better treatment of that load strength that's coming into the plant."
Sailor informed the board that the project will be funded through the State Revolving Fund Loan Program, which is a state agency administered by the Indiana Finance Authority that provides low-interest loans to municipalities for wastewater and drinking water infrastructure improvement projects.
Speaking to the project's timeline, Sailor said bids for the project are expected to come back to the board on Feb. 24, with construction to start soon after.
Total construction time is currently projected at two years.
OTHER BUSINESS
In other business, board members: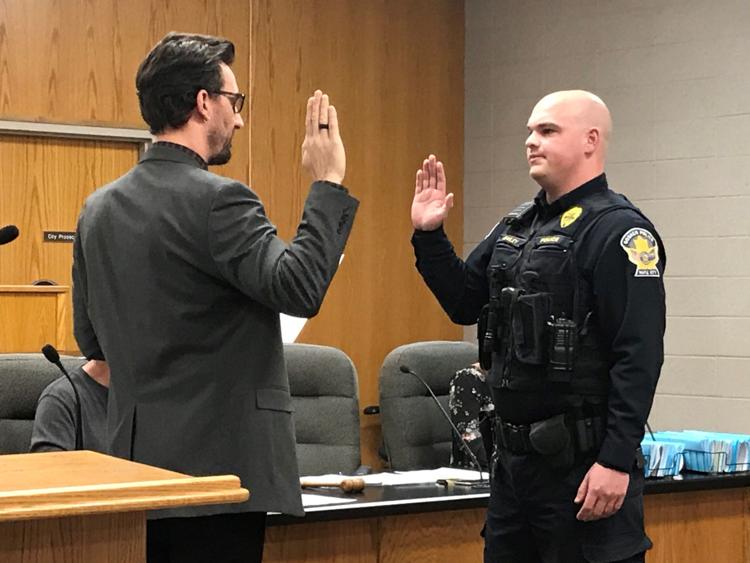 • Approved the promotion of Jason K. Bailey from the rank of patrol officer to the rank of detective with the Goshen Police Department;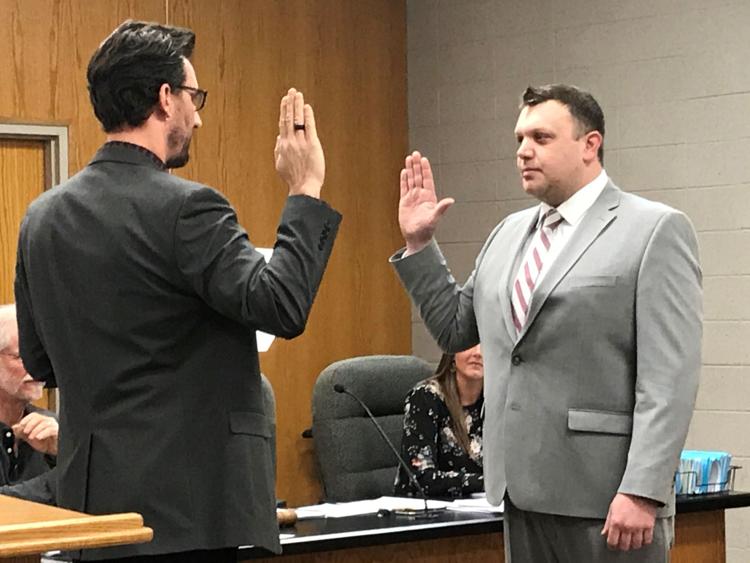 • Approved the hiring of Charles B. Stevens as a new probationary firefighter with the Goshen Fire Department;
• Were notified that current Goshen Parks & Recreation Board members Jen Shell and Doug Yoder have been reappointed to serve additional four-year terms on the board.
• Were notified that the Goshen Board of Public Works and Safety meeting set for Jan. 20 has been canceled due to the Martin Luther King Jr. holiday.