Goshen City Council Candidates Part 8
Goshen City Council candidates participated in a forum Oct. 9 at Goshen Public Library.
As featured on
GOSHEN — A total of seven candidates seeking three available Goshen City Council district se…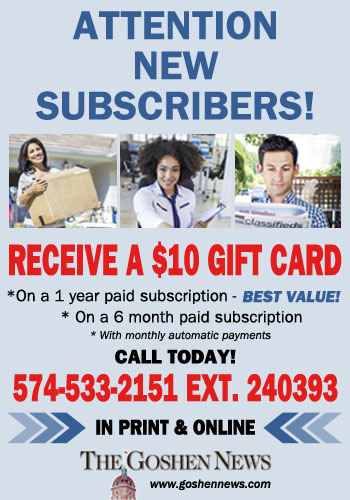 ELKHART [mdash] Harold L. Weaver, 94, of Elkhart, died Friday, Nov. 15, at Hubbard Hill Estates. Arrangements are pending with Hartzler-Gutermuth-Inman Funeral Home.