EEE Spray News Conference 10-01-2019
Elkhart County Commissioner Frank Lucchese, Mike Yoder, and Suzie Weirick speak about the effects of the EEE virous spray during a news conference at the Elkhart County Administration Building in Goshen, IN on October 1, 2019.
As featured on
GOSHEN — The Elkhart County Commissioners issued an emergency declaration amid the apparent …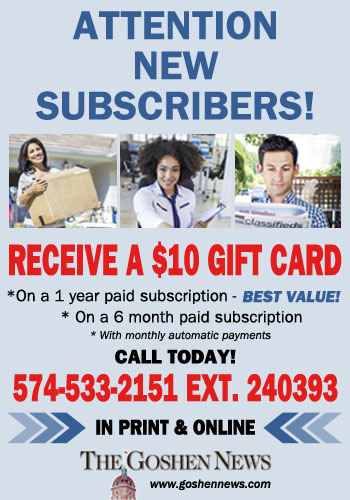 NEW PARIS [mdash] Jerry Wayne Needler, 73, died Thursday at his home. He was born in Bluffton to Ernest E. and Edna (Blanchard) Needler. On May 30, 1986, he married Vivian Scarbeary and she survives. Rieth-Rohrer-Ehret Funeral Home is handling arrangements. www.rrefh.com.