Mayor Bennett declares victory
Mayor Duke Bennett speaks after Tuesday night's election results.
Locations
As featured on
Incumbent Republican Mayor Duke Bennett captured a historic fourth term in Tuesday's Terre Haute municipal election, tying for the second-longest serving mayor in city history.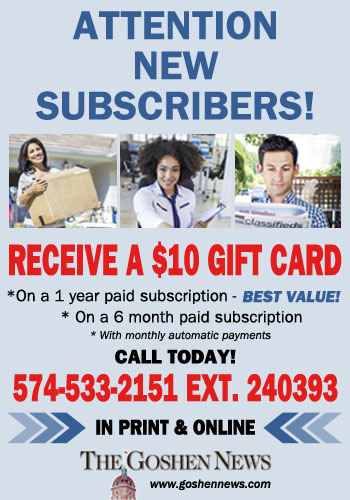 NAPPANEE [mdash] Jenny L. Schieber, 73, died Friday, surrounded by family and friends. Surviving are an uncle, aunt and cousins. Visitation is one hour prior to the 11 a.m. service on Monday at Calvary Baptist Church, Elkhart. Visit www.rrefh.com for more information.
SHIPSHEWANA [mdash] Ida Miller, 85, Shipshewana, died at 9:15 p.m. Thursday, Nov. 14, at her residence. She was born Feb. 10, 1934 in Topeka to John and Anna (Yoder) Raber. On March 8, 1955 in Topeka, she married Levi D. Miller. He survives. Survivors in addition to her husband are two daugh…