Bryan Duncan, Indiana State University's director of capital planning and improvements, discusses the progress that is being made in the renovation of Hulman Center on Tuesday morning before Saturday's first home basketball game for ISU on Saturday.
Locations
As featured on
Halfway through a major renovation project, Hulman Center is nonetheless ready to host the first men's basketball game of the season Saturday.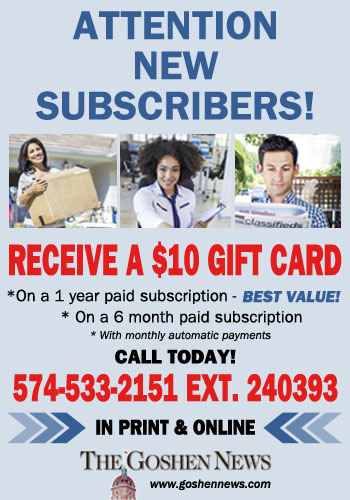 BREMEN [mdash] Leroy D. Hochstetler, 80, Bremen, passed away at the scene of a truck/buggy accident in Marshall County, Tuesday, Dec. 10, 2019. He was born Jan. 1, 1939, in Marshall County to Daniel H. and Lovina (Hochstetler) Hochstetler. On June 18, 1957, he married Malinda Schmucker in El…
GOSHEN [mdash] On Friday, Penny passed away at the age of 61. Surviving are husband, JR, and children, Jason and Melissa; six grandkids; and sister, Linda Stroud. A celebration of life will be held at Greene Road Church, 7 p.m. Dec. 20. www.rrefh.com.
INDIANAPOLIS [mdash] Nancy Rae Meyer, 73, of Indianapolis, passed away Friday, Dec. 6. She was born May 11, 1946, in Goshen, to the late Orville C. and Lavon E. (Wideman) Inbody. Nancy was a 1964 graduate of Elkhart High School, where she met the love of her life, Robert E. "Bob" Meyer. They…