Candidates submitted information about themselves and were asked the following question: What do you feel is/are the biggest issue(s) currently facing the Noble County Sheriff's Department, and how would you address this issue if elected?
NOBLE COUNTY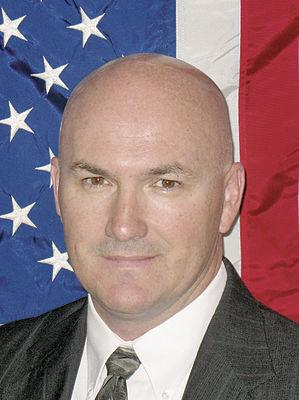 Shafter Baker
Party: Republican
Age: 53
Address: 8642 E. Circle Drive, Kendallville
Education: Bachelor's degree in Business Management and ab associate's degree in Law Enforcement
Other (gamily, memberships, past offices held, etc.): Spouse Kelly and daughters Katie and Heidi; member of FOP, member of American Legion.
ANSWER: The single greatest issue facing the sheriff's department is combating property crimes. Property crime in Noble County has more than doubled over recent years. Ultimately, as I solve those crimes, I find those committing the criminal activity are involved in one aspect or another of the "narcotics trade."
Either the offenders are stealing or committing burglaries to fund their addiction, or they are involved in trading stolen property for the illicit purposes of bartering for narcotics.
My plan is to locate and detect those involved in either property crimes or narcotics trade through enforcement of existing laws. Mainly, those dealing with traffic infractions. Those who commit felonies also commit lesser offenses and can only be detected through active policing techniques. Once they have been identified through constitutionally accepted policing methods, they can then be developed into informants who can provide relative information on those who are dealing.
The single largest "meth" arrest in this county came through such police activities, and it is the only way to stop or reduce the harm and damage that is caused by drugs, including "meth, heroin, cocaine, PCP, LSD" or other harmful substances. Safety of the community is and will always be my utmost concern.
---
Max C. Weber
Affiliation: Republican
Age: 54
Address: 202 S. Orange St., Albion
Current job: Squad sergeant with the Indiana State Police
Education: Bachelor of science degree in Criminal Justice Management, Concordia University-Wisconsin; graduate of Northwestern University of Police Staff and Command School; graduate of Indiana State Police and Indiana Law Enforcement Academy; and graduate of Central Noble High School, 1983.
Past or current government positions: Sergeant with the Indiana State Police; member of Albion Town Council; member of Albion Plan Commission
Service groups/club affiliations: Lunch buddy with Big Brothers/Big Sisters; Fraternal Order of Police, Land O' Lakes Lodge 126; Kendallville Elks Lodge; SAL American Legion Post 246, Albion; Indiana State Police Alliance; American Association of State Troopers
Past affiliations: Noble County Community Fair Corp.; Central Noble Athletic Boosters; Albion Downtown Revitalization Committee; Noble County Law Enforcement Association; Albion girls softball coach; Indiana High School Rodeo Association
ANSWER: I believe the issues facing the Noble County Sheriff's Department are layered. First, the drug issues facing Noble County are ongoing. The manufacturing of methamphetamine as declined over the last couple of years, but that has not stopped the influx of crystal meth being brought into the county. The opioid abuse issue occurring across the state is another concern. In order to continue with the progress being made, relationships and partnerships with private citizens need to be formed that will work with local, county, and state law enforcement agencies. Law enforcement has to be proactive with our drug task force in this battle to make solid cases against dealers. We have to work with the prosecutor and courts to make sure we are using current trends and sentencing guidelines for treatment and incarceration. Education and communication is a must; educating children on the dangers of illegal drug usage needs to be at the forefront. Drug problems lead to the problem of property crimes. Addicts burglarize and steal from innocent victims to make money to buy more drugs to feed their addiction. Often Deputies are running from call to call handling these cases which mean manpower is definitely an issue when it comes to coverage. Tax dollars can only be spread so far and as sheriff, one cannot keep going back and asking for more manpower. Resources need to be utilized as efficiently as possible and as your next sheriff, I will evaluate and utilize the resources I have at my disposal in the most efficient manner as possible. I will also work with local and state law enforcement, the prosecutor and the courts to ensure we are all working together toward the same goal. I would greatly appreciate your support and vote on May 8.
---