Ken Broad motioned toward the chair behind the studio control panel. Noticing our puzzled expressions, he asked one of us to sit in the chair.  
We walked a few steps and one of us sat while the other stood behind the old padded office chair.  
Two large speakers were mounted high on the opposite wall. To our left a wide rectangular window offered a view of the studio where musicians and vocalists recorded.  
Directly in front, a smaller window looked into the reception area that was sometimes used to isolate a drummer.  
Then the magic words: "That's the chair Buddy Holly used while listening to a recording session he had just finished." 
We were in Clovis, N.M., at the Norman Petty Studio. This is where the "Clovis Sound" originated with Norman Petty's recordings of rock legends that included Roy Orbison, Buddy Knox, The Fireballs, Waylon Jennings and, of course, Buddy Holly and the Crickets.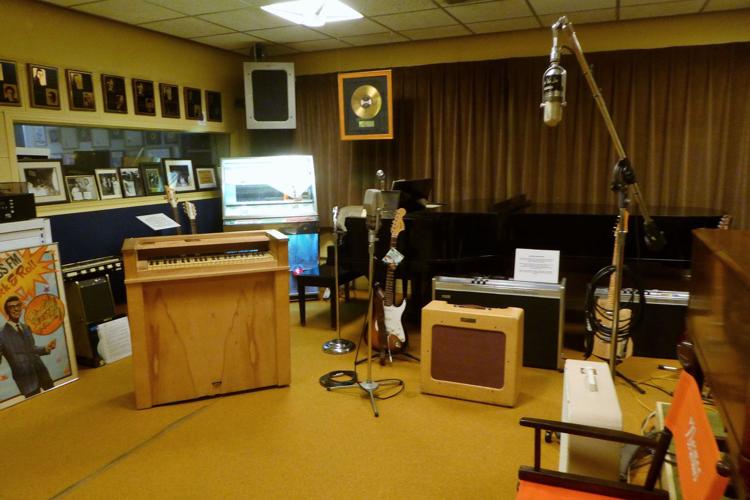 This was rock and roll heaven.
The studio is in a former grocery store Petty purchased in 1954 with funds from the Norman Petty Trio, a successful recording group that included wife Vi and friend Jack Vaughn.  
Although intended for recording the group's own music, aspiring musicians learned of the studio and began requesting recording sessions.  
One of these, Buddy Holly, arrived at the studio following an unsuccessful recording experience in Nashville.  
Unlike most recording studios that charge musicians by the hour, Petty charged on a per-song basis.  Thus, musicians didn't have to rush through a session.  
In addition, Petty offered the alternative of free studio time in return for a split on publishing rights. This served as a major incentive for many young musicians who had little money.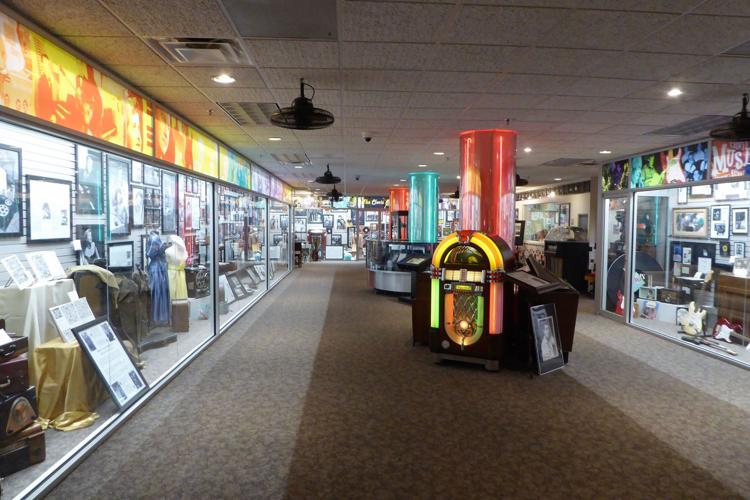 Our studio tour had been scheduled for 10:30 a.m. so our first stop of the morning was at the Clovis Chamber of Commerce that houses an excellent Norman and Vi Petty Rock and Roll Museum.  
This was one great place with photos, exhibits, recording equipment and more that kept us occupied for more than an hour.  
Then it was on to the famed 7th Street studio.
We were met at the gate by Kenneth Broad, a friend of the Pettys who has cared for the studio since Norman Petty's 1984 death from leukemia.  
The studio is open only by appointment and we had called to schedule a tour several weeks prior to our arrival.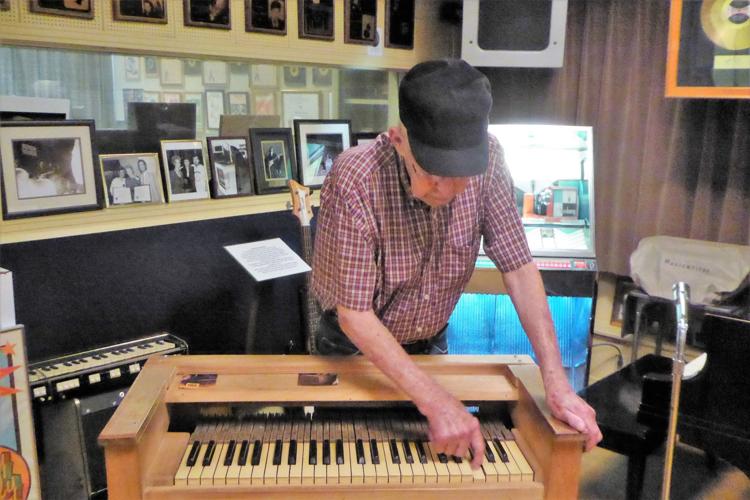 Walking into the studio's reception area, we were surprised to discover the presence of Dave Bigham, a member of the Roses, a trio that served as the studio's backing vocalists. 
The Roses backed Roy Orbison during his early years and traveled with Roy to Clovis for a recording session.  
Roy returned to Nashville but the Roses stayed. Dave and wife Marilyn, whom we would soon meet, continue to live in an apartment next to the studio. 
As we sat in the lobby, Ken Broad described his association with the Pettys and covered some of the history of the studio. He had become friends with Norman Petty when the studio owner helped install sound equipment in the church where Ken was pastor.
Then the six of us headed for the studio control room where we would sit in the chair used by Norman Petty during recording sessions.  
The small room was filled with equipment, so Norman Petty's chair was often used by Buddy Holly following a recording session. Ken described the equipment and then played portions of songs recorded in the studio. The effect was magical.
We then walked around to the recording studio where the music took place.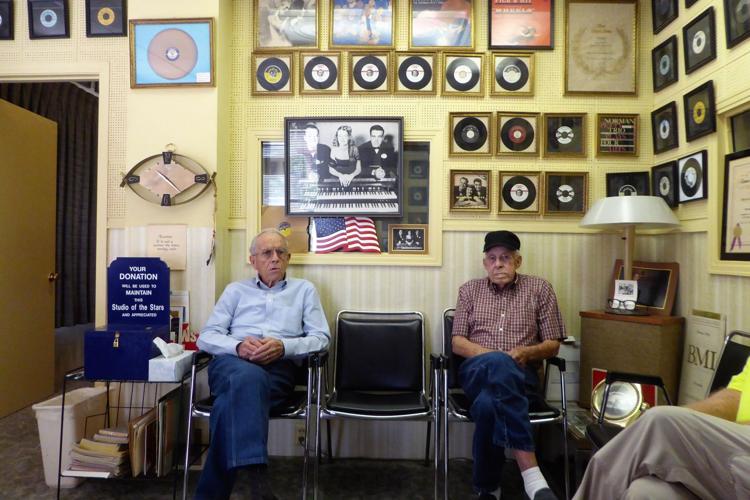 Walking into the room, Dave Bigham played a few familiar cords on a Hammond Solovox that sat by the doorway. This was the instrument on which Norman added organ-like tones to "Sugar Shack," a song by Jimmy Gilmer and the Fireballs that went to Number 1.  
He then walked over to a celesta and played notes on the instrument used in recording Buddy Holly's "Everyday."  
Dave mentioned that none of the microphones were fixed because Norman Petty, whom he called a "master of sound," liked to position them differently for each song. Ken followed by saying Norman was a writer, musician, producer, engineer and pitched music to the record companies.  
"He was everything, a genius in his own right," Ken said.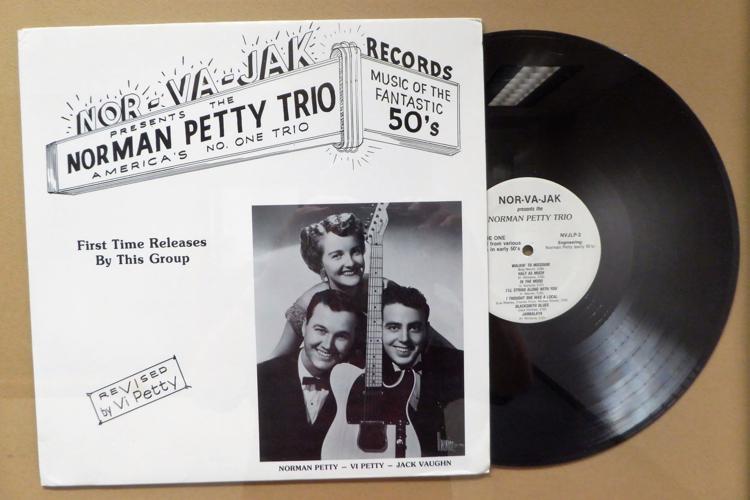 Our last stop was the attached apartment used by studio musicians.  
The studio was on a busy street and recording generally took place at night when there was less outside noise.  
In addition, many musicians had day jobs and could only record at night. Sessions could run several days so musicians, including Buddy Holly, frequently stayed in the apartment.  
We could have spent days listening to the tales being offered by Ken and Dave, but it was time to go. Our visit to the studio was one of the most enjoyable experiences in all our years of travel.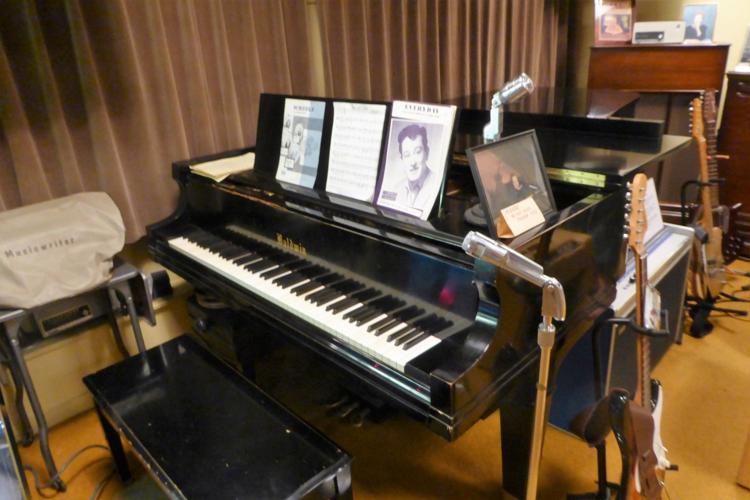 David and Kay Scott are authors of "Complete Guide to the National Park Lodges" (Globe Pequot). Visit them at mypages.valdosta.edu/dlscott/Scott.html. View their past columns at www.facebook.com/DavidKayScott. The Scotts live in Valdosta, Ga.