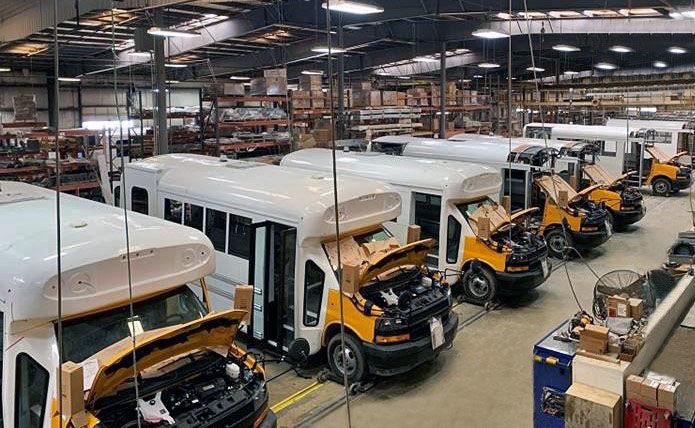 As featured on
GOSHEN — Forest River Inc. will cap a production milestone with a community-minded giveaway.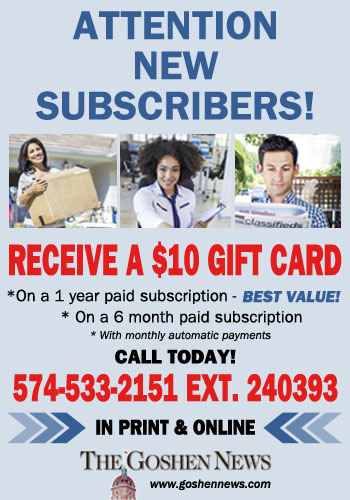 PLYMOUTH [mdash] Lena Miller, age 69, of Plymouth, died at 3:05 p.m. Friday, Sept. 20, at her residence after an extended illness. She was born Aug. 10, 1950, in Bremen, to Tobias and Anna Bontrager Borkholder. On Nov. 6, 1975, she married Daniel Miller in Nappanee. Mrs. Miller was a lifetim…
HOWE [mdash] Velma Miller, 69, of Howe, died unexpectedly at 5:07 p.m. Friday, Sept. 20, at her residence. She was born Dec. 8, 1949, in Marshall County, to Oscar and Katie (Schmucker) Schmucker. On July 30, 1969, in Nappanee, she married Ray J. Miller; he died April 26, 2016. Surviving are …
ELKHART [mdash] Dean Slagel, 92, Elkhart, died Saturday, Sept. 14, at Hubbard Hill Living Wisdom Community. Burial and graveside services for Dean and his wife Dorothy will be held at 12:45 p.m. Wednesday, Sept. 25, at West Goshen Cemetery. More information at www.rrefh.com.
GOSHEN [mdash] Rosemary Fry, 86, died Monday, Sept. 9. Visitation will be Saturday, Sept. 28, from 2:30 until the 4:30 p.m. memorial service at College Mennonite Church, Goshen. Visit Yoder-Culp Funeral Home website for full obituary.
LAGRANGE [mdash] Anna Marie Mast, 75, of LaGrange, died at 7 p.m. Friday, Sept. 20, at her residence. She was born April 7, 1944, in Topeka, to Abraham and Mary Ellen (Frey) Bontrager. On Nov. 8, 1962, in LaGrange, she married Delbert J. Mast; he survives. Survivors in addition to her husban…