ELKHART — For Elkhart-based Premier Arts, all the world's a stage — virtually.
Typically operating out of the Lerner Theatre, the community theater company is now offering a free online academy through its website, Facebook page and Instagram account during the COVID-19 pandemic.
"We've had great feedback, just people seeing a familiar face, even though it's on a screen, and connecting with an instructor they're used to seeing on a weekly basis, learning a little something and having a little fun," Executive Artistic Director Craig Gibson said by phone Thursday, preceding Friday's World Theatre Day.
Content offered includes dance workshops, singalongs, acting classes, "Build with Me" tutorials, "Paint with Me" tutorials, crafts — like coloring images from past company productions — and upcoming contests with prizes, all to be dropped daily around 1 p.m. Participants are encouraged to share their results through social media.
"The worst thing we can do is to get into a funk, or not keeping a schedule because it's going to be so much harder to get back into the swing of things," Gibson said.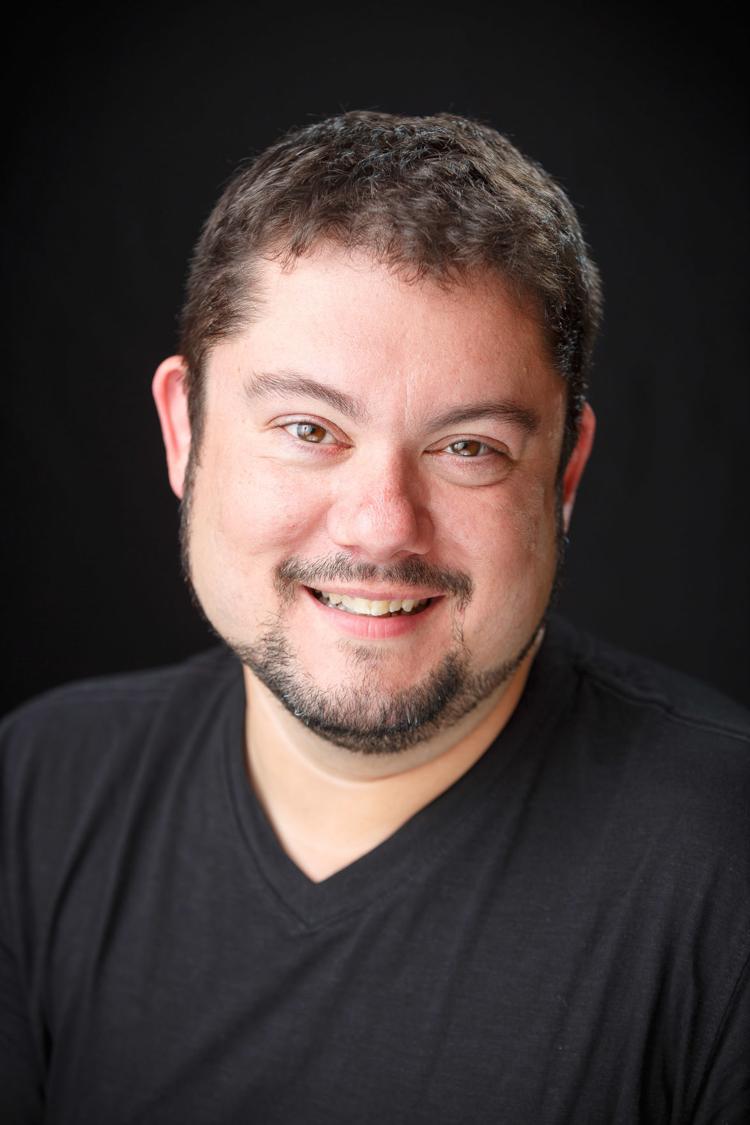 Private lessons at normal Premier Arts rates will also be rolled out digitally as technological kinks are straightened out in the coming days, he added.
Premier Arts recently hosted virtual auditions for its upcoming production of "The Sound of Music." More than 100 prospective cast members were whittled down to 37, making for the smallest cast in company history.
"'The Sound of Music' was a great choice made long before this happened," Gibson said. "The cast is a little bit segregated. The kids are kinda by themselves. The nuns are by themselves. The people, the groups don't really overlap that much, so it makes it a little easier, and we're using technology like we've never used before."
The artistic director said colleagues are working to provide him with digital stage plots, which will allow for virtual blocking to be relayed in online rehearsals. The goal, he said, is for the group to perform "almost instantly" when gathering restrictions are eased, rather than wait, conduct auditions, rehearse for six weeks and then perform.
Additionally, archived costumes from past productions and the company's ordering of backdrops allow for mostly set construction to take priority ahead the show's debut, Gibson said, a date which has yet to be determined as the Lerner Theatre is closed through the end of April, at least.
"I think the most important thing for us and why I was insistent we find a way to continue — I'm gonna use air quotes that you can't see — but in a 'normal way,' is that once this goes away, and we're all able to get back together as a community, things like a production of 'The Sound of Music' are exactly what people are going to need," Gibson said. "'The Sound of Music' is pretty dreary, dreary times for those people in Europe, and that trajectory of hope and success and the future, that tomorrow will be a better day and that things are going to be OK, is just what we're going to need to hear, I think."
Gibson's recent work has also earned him the title of "errand boy," as he called it, with part of his time now spent gathering materials for face masks and delivering kits to about 30 ladies for sewing — there are no male volunteers yet — people from Cassopolis, Michigan, to Nappanee, Plymouth "and all points in between."
"We have so much of that material at our fingertips at the costume shop. So being able to mobilize and jump right in is great. Idle hands — you know what they say about idle hands," he said, laughing.
Gibson then collects the masks and delivers them to regional nursing homes, hospitals and the Elkhart County Health Department, he said, benefiting less obvious recipients such as the Elkhart police homicide unit and patients of Premier Arts volunteers who already offer in-home services as career health care providers.
A representative from Beacon Health System seeking 50 masks for employees had contacted Gibson prior to his interview with The Goshen News.
"The little old lady who lives on the corner who's afraid when she goes to the grocery store, she'd like some protection," he said. "You know, these masks are really for the 'worried well,' like, the people who are well but they want some precaution. (The masks are) not going to keep you from getting the coronavirus, but every little bit will help. If it gives them peace of mind, then it's worth it.
"Artists are often called in times of great peril or need to lift up spirits and to get busy. I'm so glad we could do that instead of sit on our hands."