GOSHEN, Ind. — "It's not here now. It's not. You could sit here and lie about it, but it's not there."
Ryan Gingerich was passionate when asked if "Hoosier Hysteria" exists today. The Bethany Christian boys basketball coach was born and raised in Indiana, went to Goshen High School and was an assistant for more than a decade at Jimtown High School. If anyone is allowed to speak about Indiana high school basketball, it's Gingerich.
"Hoosier Hysteria" is a term thrown around a lot when discussing Indiana's love for the sport of basketball. Say it, and images of packed gyms from the "good ol' days" come rushing to your head.
For many people not born in Indiana, they can't help but think of the 1986 film  "Hoosiers" when they think about high school basketball. The film — loosely based on the real-life championship by the 1954 Milan boys basketball team — paints the image that Indiana not only loves basketball, but lives it. The movie shows the images of small-town communities rallying together every Friday night to watch their team play, culminating with playing in the legendary Hinkle Fieldhouse. For better or worse, the film has become the defining image of how Indiana basketball is perceived.
What is "Hoosier Hysteria" in 2019, though? Why does it seem that less and less schools have freshman and JV teams than ever before? Why doesn't it feel like the "good ol' days" anymore?
That's because Indiana high school basketball isn't what it used to be. High school boys and girls basketball participation numbers have been steadily declining for more than a decade now, along with the sport's crowd sizes.

BOYS BASKETBALL, BY THE NUMBERS
Each year, the National Federation of State High School Associations (NFHS) releases its high school sports participation numbers. For the 29th consecutive year, participation was up across the United States. This would appear to be a good thing, as it's a sign that high school sports are thriving as a whole in this country.
When you look at Indiana specifically, however, the numbers tell a different story. In the 2009-10 season, 157,069 students played athletics in the Hoosier state. In 2017-18, that number had shrunk to 152,752.
As it pertains to boys basketball, there were 403 schools and 12,032 athletes playing in 2009-10. Eight years later, there were more schools playing boys basketball — 407 — but less kids were playing — 11,111. This 7.65 percent decrease in participation is the fifth-highest percentage loss this decade of students playing the sport across the country.
The numbers have been steadily going down since the NFHS started tracking them in 1969-70. Nearly 22,000 boys played basketball that year in Indiana. The number of boys playing hasn't been greater than 14,000 since 2006-07. Boys participation bottomed out two years ago when only 10,903 played, but has gone up by 208 since then.
For Gingerich, it's a struggle to get more than 20 players for his entire program.
"We're fighting to get 16 guys, you know? I don't even know the last time here that we've had a freshman team. That would be a while. What it does is we're expecting kids to play at a level that they're not ready for," Gingerich said. "We've asked guys — I'd say 50 to 75 percent — to play at a level they're just not ready for yet, purely because of a lack of numbers. That happened last year when we lost two guys to torn ACLs. We had to play guys that just weren't ready for that. They need to be JV guys, but we had to play them at varsity.
"It's hard to develop a program when you don't have guys developing at a competitive, winning mentality. You're expecting them to play in a position where they're not physically, mentally ready for yet."
More and more schools are canceling their freshman teams nowadays due to the decrease in participation. One of those schools is Westview High School, which is one of the top varsity teams in class 2A this season. Despite great success at a school that has often been called a modern-day "Hoosiers" because of the community's love of basketball, the Warriors had to cancel their entire freshman schedule this year.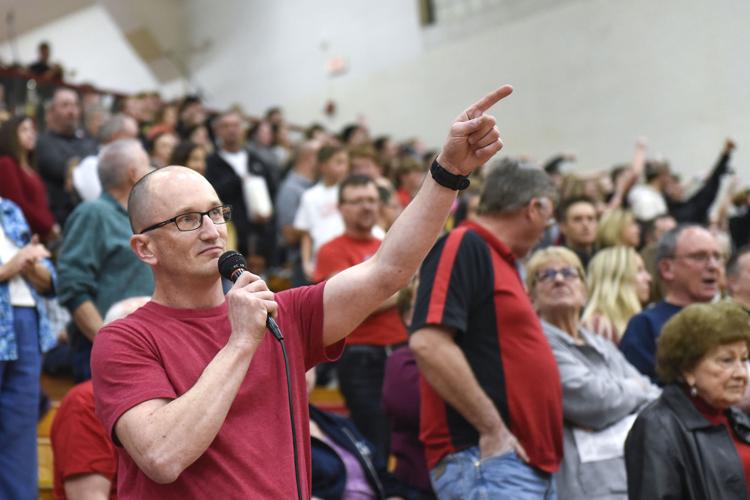 Westview athletic director Darlene Mathew said this was an issue they were expecting to have this year.
"It has happened maybe two or three other times. We did not have a large number of English kids playing basketball at the eighth-grade level, so this didn't surprise us. It was a smaller group than some years," Mathew said, referencing the area's larger Amish population. "And sometimes kids choose not to play for various reasons, whether it be work or they're into another sport and they want to put that time into the other sports. Sometimes kids don't want to put the extra hard work in because they know being on our basketball team is hard work. I would say that about most varsity-level sports. It's a lot of work. Sometimes, some of us aren't as dedicated to do that."
GIRLS BASKETBALL, BY THE NUMBERS
Girls basketball numbers are down even more than the boys, as the 2009-10 season saw 397 schools and 9,017 girls play basketball in Indiana. In 2017-18, those numbers were 403 and 7,839, respectively. That 1,178 decrease was good enough for a 13.06 percent loss, the sixth-highest in the country across that span.
When analyzing the girls basketball participation numbers, it's important to note the effect Title IX has had on not just basketball, but all female sports.
In 1971-72, a total of 294,015 girls played organized high school sports. On June 23, 1972, though, Title IX passed as one of the Education Amendments of 1972. It declared that, "No person in the United States shall, on the basis of sex, be excluded from participation in, be denied the benefits of, or be subjected to discrimination under any education program or activity receiving Federal financial assistance." Today, more than 3.4 million girls are playing high school athletics, according to the NFHS.
Unlike the boys, girls participation numbers steadily grew throughout the 20th century, peaking at 12,510 in 1998-99. That number has gone consistently down since then, however, and hasn't increased since the 2009-10 season. The 7,839 currently playing is the lowest its been since 1980-81.
West Noble athletic director Tom Schermerhorn considers himself one of the luckier ADs in the state, even if that means his teams have inconsistent schedules.
"We've been fortunate here that our numbers have been good. Both our boys and girls programs are good and we've been able to maintain at least a 'C' team, but usually a true freshman team," Schermerhorn said. "What can become a factor is if your schedule is not full, and we ran into that a little bit with our girls schedule. There's not a whole lot of consistency of when you'll play, and that takes some of the fun away for the kids. That can hurt a little bit."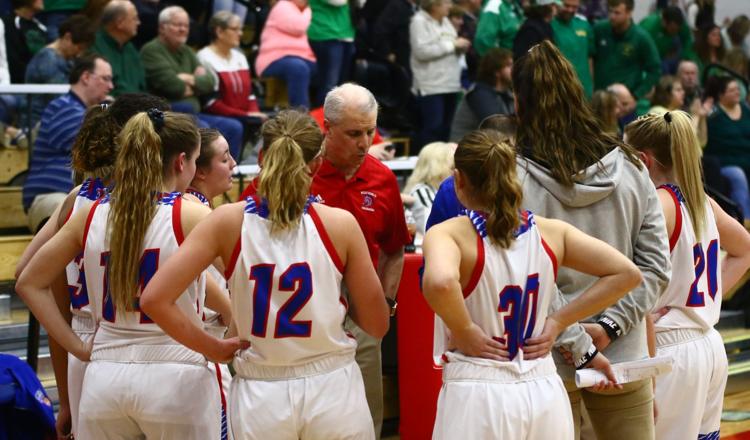 That's not the case at other schools, however.
"Sometimes you have to either cancel the schedule or, to get kids to play … we did this with our girls this year. We didn't have enough to play a true freshman schedule, but we picked up some games because if we didn't and didn't call them a 'C' game, those kids wouldn't have had a lot of playing time," Mathew said. "If they're practicing, they need some playing time."
STATE POPULATION TRENDS
According to a 2018 report from "INcontext," nearly 6.6 million people lived in Indiana in 2015. Of that 6.6 million, 940,000 are between the ages of 15-24. While the 15-24 age group is the smallest population size in the state, it's also a number that has increased this decade. According to "Hoosier By The Numbers," the 15-24 population went up by 1 percent from 2010-2015 — all years when basketball participation went down for both boys and girls.
That could change in the next 20 years, however. Projections by the state of Indiana say the 15-24 age group population could fall as high as 15 percent by 2035. This is, in large part, due to a projected 57 percent increase in the 65+ age group. 
HOW DID WE GET HERE?
Lakeland High School athletic director Roman Smith is one of the youngest ADs in the state. At 27-years-old, Smith is in his second year in charge of Lakers athletics. He graduated from South Adams High School in Berne in 2010, and even though that was only nine years ago, he recalls high school sports being perceived differently than they are now.
"I remember multiple kids within my grade or lower levels were playing a fall, winter and spring sport, and sometimes even doubling-up in certain seasons. I know some of my friends ran track and played baseball. Some of my friends would play basketball and wrestle. We had football players run cross country," Smith said. "I know it was a smaller school, but we still were taking pride in competing for our school at a high level. I think it was still there in 2010 — I know it was there in 2010 because I was there."
Smith — along with Gingerich, Mathew, Schermerhorn, Northridge girls basketball coach Doug Springer and Concord girls basketball coach Cassie Cepeda — all gave various reasons as to why there's been a decline in high school basketball participation in recent years. A few kept coming up more than others, though.
OPTIONS
The most reoccurring answer from everyone was the amount of options kids have these days. With the development of technology over the past 15 years, it's becoming easier for students to stay home and play video games, scroll through social media or watch Netflix.
Another option mentioned was more kids working today. Springer said all of these play a factor in a student playing sports or not.
"There are so many different options for kids at their fingertips, and I'm talking about electronic devices, social media and everything else. Plus, we're in a society right now where there's instant gratification. When you look at that, do they get the instant gratification out of sports, or are they getting the instant gratification of going out, getting a job, getting money, that type of stuff," Springer said. "So, I think you're seeing more and more kids working right now than what we've had in the past because they want money to go out and purchase whatever that might be."
"It's changed. Society is so different now. When a kid can sit at home and interact with a classmate through an online video game; it's different than when Ryan (Gingerich) and I were in school," Schermerhorn added. "The option — not only for entertainment — but the options for work, television. It's just a different world now."
LONG SEASON
One of the biggest deterrents for basketball that the coaches cited was the length of its season. Basketball has the longest season out of all the high school sports, stretching from mid-October to at least early February and sometimes March. It also cuts over Thanksgiving, Christmas, and Martin Luther King Day, meaning less holiday days for those athletes and families.
With more options around them, sacrificing that much time for the game may not be worth it to some students.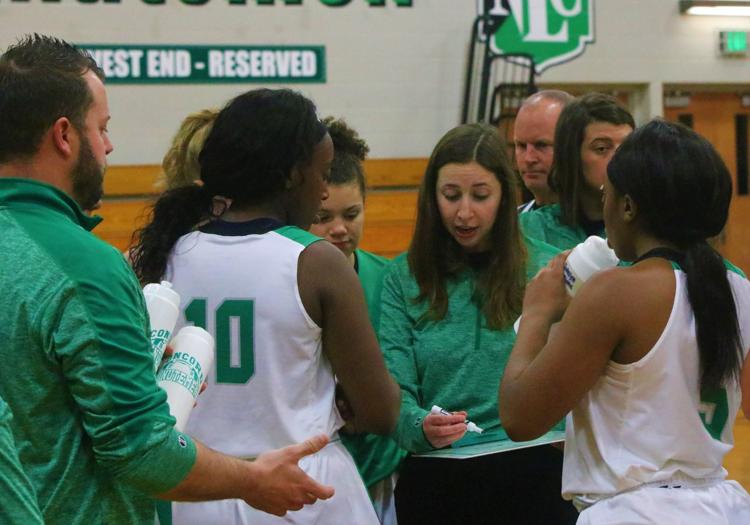 "It's a long season. It's tough on kids. There are only five spots (on the court). If I'm not playing, I think the mindset is, 'Well, I don't want to go through four, five months and be the sixth man essentially,'" Cepeda said. "We go four-to-five months, where some fall sports only go two. Not only do you have to be physically skilled — you have to be skilled in the game itself and then mentally as well — and you're asking for four, five months of that? And, the limited spots — you only have five kids that can play."
AAU
There has been a rise in the participation of AAU or club sports in recent years. There are now more than 500,000 kids playing AAU sports across all of the sports offered by the Union.
"They provide a great deal of exposure. I thought about this the other day — if I was a college coach, why would I go to one high school game to recruit one player when I can go to a travel ball or AAU program on a Saturday and recruit 20 players and also potentially add 10 more to my list?" Smith said. "At the end of it, what they're trying to do is get a college scholarship. I think it's hyper competitive right now within sports to earn that college scholarship. With the increase in tuition in colleges, what kid wouldn't want to have their school paid for or some of it paid for by earning something through athletics?"
The pressure to play in AAU as a means to get a college scholarship is apparent in the increase in one-sport athletes over the years.
"Somewhere along the line we got the idea that's what we have to do to get a college scholarship, which some of us don't believe that's the case," Mathew said. "Sometimes it's hard to convince them that you have to do other things, more than just one sport."
AAU has forced sports to go year-round. Instead of taking the summer off, kids now can play a sport year-round if they choose to do so.
The IHSAA jumped on this trend about 20 years ago. Rule 15-3 in the IHSAA handbook allows schools to hold athletic events over the summer, stating "students may participate so long as participation is voluntary." This stretches from the Tuesday after Labor Day to the end of July, with only the week of the 4th of July as a moratorium period between coaches, schools and athletes.
"When I was in high school — I graduated in 1997 — it wasn't open year-round. In the summer months, you couldn't go out and play as a high school team. You couldn't do those things that you are now allowed to do," Springer said. "If you don't do it, the next school over is doing it. There's a lot of pressure on coaches and kids that they have to participate. They have to do the extra stuff in order to be successful during the year."
Springer then alluded to how the rise of AAU may change the high school sports landscape as a whole in the future.
"The sports model may not be the same in 15 years. When you look at it, it's trending more toward the club model that Europe has. Where everything is outside the school and everything is a 'pay to play' situation," Springer said. "I sure hope we don't get that way, but I remember 10-15 years ago hearing that for the first time and thinking, 'There's no way it'll ever get to that point.' And then, all of a sudden, AAU is blowing up. And it's travel-this and travel-that. That's basically the club model that Europe's had."
EXPECTATIONS
One of the side effects of AAU has been increased expectations from parents. According to a 2013 article written by Doug Green of The Quad-City Times, "Depending on the team, families can expect to pay $400 to $4,000 per summer to play, including uniforms. That does not include transportation to and from practice or games, hotel rooms, food, gas or admission for those not playing."
Parents want to see their kids succeed no matter what, but when they're paying thousands of dollars for their kids to play a sport, that pressure to do well is amplified.
"I heard (Notre Dame women's basketball coach) Muffet McGraw say, and I truly believe this — I think it's almost about the parents. Kids are always going to be kids. I think the parents' expectations are changing and how they respond to their kids when they go home," Cepeda said. "I think parents go, 'Well, you're so much better than that other girl.' Or, 'Your coach doesn't know what they're doing.' That mindset has shifted, and it's made it easier for kids to say, 'Well, I won't play.'"
Gingerich said the shift in parental expectations goes the other way as well.
"Parents just don't understand the value of that hard work, getting kids in there, pushing them," Gingerich said. "I'm not saying you force a kid to do something they don't want to do, but you can't have them sitting on their butts. Whatever it is, you're going to get involved, you're not going to quit."
Smith understands why parents put their kids in AAU programs, even if that means the expectations to perform well are higher.
"They want the best for their kids. But yeah, if I can play basketball all year-round, it's going to increase my exposure and potentially get me noticed by a college coach, whether that's Division III, NAIA, D2, Division I," Smith said. "It's added to it, it really has. It's just adjusted and altered the mindset of athletics as a whole."
CLASS BASKETBALL
Springer was the most outspoken when it came to talking about class basketball. He graduated from Carroll High School in Flora back when there was only one class for basketball.
"I'm the last class in Indiana to play in the (single) class system … we didn't know anything different," Springer said.
In 1998, the IHSAA adopted a class system in Indiana. Instead of there being one tournament to determine one champion, the tournament would be broken into four different classes based on school size, with 1A being the smallest and 4A being the largest. This has influenced the way teams schedule their regular seasons.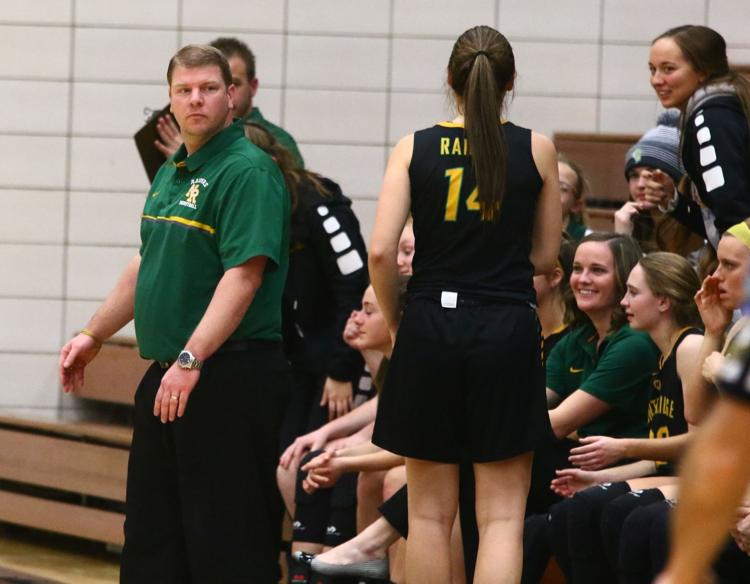 "For us to get ready for the tournament, we have to play the best schedule we can. For us, we have to play as many 4A schools as we can. If you look at our schedule, that's what we try to do. We kept our natural rivalries with Westview and Fairfield, but when I first started here, we played Jimtown, Lakeland, Bethany Christian," Springer said. "With non-conference games and trying to prepare yourself for the 4A tournament, we can't play those schools anymore. That's where class basketball has hurt the most."
Many people believe getting rid of the one-class system has done the most damage to "Hoosier Hysteria." Springer believes it really hasn't affected it that much, though.
"I think if we had single-class basketball right now, I think you and I would still be having this conversation about the lack of participation across the board. I don't think it has anything to do with the class basketball," Springer said. "If it had something to do with class sports, why is football participation down? They've been class forever."
COMMUNITY PRIDE, AND IT'S EFFECT ON CROWD SIZES
Gingerich remembers there being a different feel to high school basketball when he suited up for Goshen in the early 1990s.
"When I played in high school, we had eight seniors ahead of me. Obviously if you have eight seniors on a basketball team, a lot of them aren't going to play. So, we had five of them that didn't play. But they did not care. There was a mentality of pride in school and in playing for your school, your community. It was kind of the whole ambiance probably of basketball almost 30 years ago now," Gingerich said. "There was a special pride that you were on the team in the community. Sure, guys wanted to play, but there was a pride in your school, a pride what you were about in just being a part of it.
"Nobody wants to do that anymore."
The lack of pride has led to a reduction in crowd sizes in recent years. Simply put, crowd sizes aren't what they used to be on a consistent level for basketball games. All three athletic directors acknowledged this shift.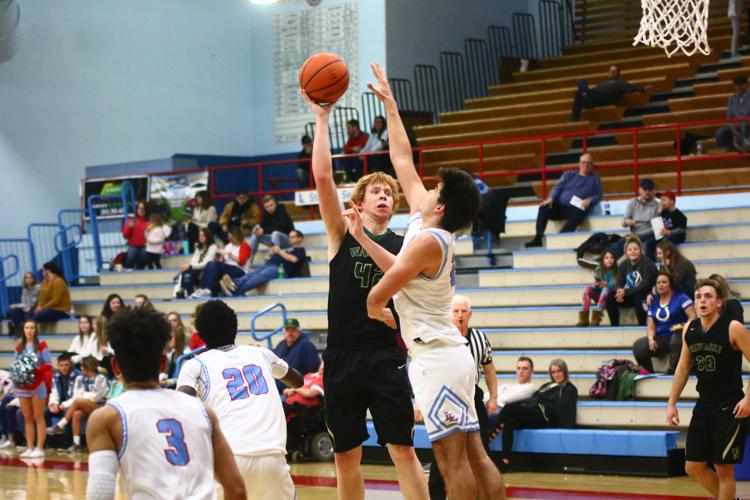 "I would love to say we fill the stands for every game across all the sports, but I don't think that's a reality anymore for a lot of schools. Which is unfortunate because that's how most athletic departments are truly funded in order to provide for the student-athletes and the kids and everything," Smith said.
"If you're a winner, they're going to be out there to support you. And if you're not on that high-end of winning, sometimes it's easier to stay home and not go if you're not one of those diehard fans that's always going to be there no matter how you do," Mathew added.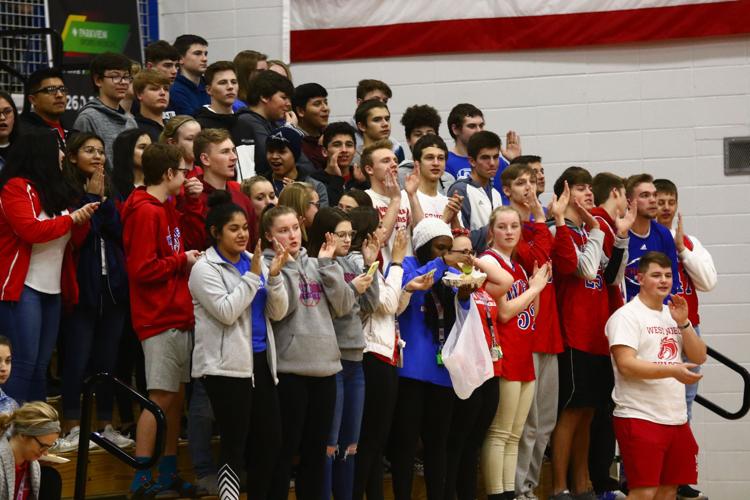 "I still think our high-end games, people will still come out for. If you're having a successful season, people will come out for. I think people pick-and-choose a little more today," Schermerhorn concluded. "If it's Tuesday night and it's a little bit cold out, they might stay home. Still, Friday night games you see a lot of people come out to. Things are just different, and we have to be OK with that. We just have to find out niche."
CAUSES FOR SMALL CROWDS
There were a few factors cited by the coaches and athletic directors for the smaller crowds. One was the effect Title IX has had on scheduling. While all agreed the law has been great for sports as a whole, it also mandates that boys and girls teams play an equal amount of Friday games throughout the season. This wasn't the case 30 years ago, when the boys primarily played every Friday.
"When I was in high school, I played during the week only for sectionals. We didn't play during the week. There's no doubt that's changed things. The Friday/Saturday mentality, that mentality has totally changed," Gingerich said. "In basketball, we play all the stinking time. It's become an AAU mentality. That's what's different. Whether it's right or wrong, Title IX has changed that. I think that's changed it, too. I'll be honest about it. I've been saying that for years."
Springer vehemently disagreed with the notion Title IX has played a factor.
"I 100 percent disagree with the fact that Title IX is the reason for the boys games struggling or whatever it might be. Put a product out there that your community wants to watch. That would be my comment to them," Springer said. "And, that's not going to go over well with boys' coaches. But it's like 'Field of Dreams.' 'If you build it, they will come.' If you put a product out there and the players are role models, the community will follow."
Title IX has led to another factor: inconsistent scheduling. Instead of playing every Tuesday and Friday, a team may play on Wednesday and Saturday one week. Playing on weekends isn't as viable as an option anymore either in Schermerhorn's eyes.
"I think Tuesday nights are almost better than Saturday nights anymore. I think kids have so many things to do on Saturday night. I think so many kids now actually work on Saturday night," Schermerhorn said. "I think we have to get a little creative with that, but it's also really hard to move your schedule around. There's so many things that are impacted by it."
The inconsistent scheduling has hurt the mystique of high school basketball, according to Gingerich.
"Two of our biggest games (this year), like, we played Elkhart Christian Academy on a Thursday night. Why? Clinton Christian on a Thursday. Why? Why not a Friday?" Gingerich said. "Celebrate that, make it a schoolwide thing. This is what Friday night is and it's tonight and it's a big basketball event. This could become a huge part of the school. The basketball nights are not celebrated as they once were."
HOW DO WE FIX IT?
A solution to increasing crowd sizes has been to schedule more boys and girls varsity doubleheaders. This allows both teams to play on a Friday night while also having two varsity games played instead of a JV and a varsity game. Mathew has concerns about this concept.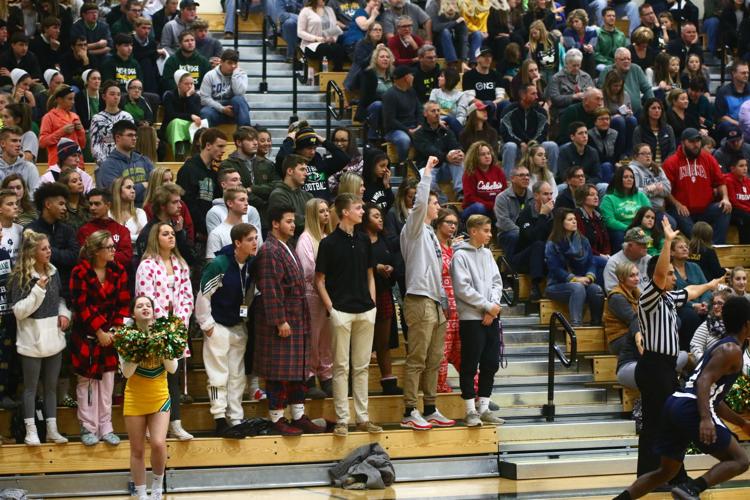 "I notice (girls) will get more fans at ours when we do that, but they always don't come early. It's kind of like the JV game," Mathew said. "They filter in during the JV game, rather than try to be there right at six o'clock when it starts — except the diehards and the parents."
Getting people out for the non-marquee games is still a struggle for schools, no matter what marketing tools they try to use.
"If it was easy for us to do, I think everybody would've done it by now. I just think we have to think outside the box. I've had people tell me that if we let students in for free, we'd have a ton of students at games. We'll have free student nights and we won't have any more students show up than we'd have on a normal night," Schermerhorn said. "I think having different promotions, inviting different groups in. I think we can do a better job of that."
As far as getting increased participation, that's a whole other issue. Smith cited how schools and teams can use social media as a way to get more students to play sports.
"Kids are all about hype nowadays with social media and everything like that. You've got to make your sports teams appealing. You've got to hype them up in some way, shape or form to get them interested. It's all about the hype, and that's why I talk so heavily on the student-athlete experience," Smith said. "If I can provide a student-athlete with the best experience within an athletic program and have a great time, maybe they want to come out for another sport. Or, they at least stay within the sport that they're playing."
Developing a stronger system to get kids to play at a younger age is also a way to get more kids to play, according to Schermerhorn.
"I just really believe it's on the high school coach to establish a feeder system that provides opportunities for kids. Obviously the closer you get to varsity, the more selective it's going to be — it has to be — because you're trying to teach life skills about being skill-driven, being a part of a team and being successful," Schermerhorn said. "Sometimes it doesn't look successful because your record is 5-15. But to the coach, you're looking at the team and saying, 'This is a successful season. We've come a long way.' Just keeping kids involved, to make it fun. While, at the same time, having structure, goals, things like that."
Gingerich has had that struggle at Bethany Christian, one of the smaller schools in the state. He's done everything in his power to develop a basketball culture with the Bruins.
"I coached a fourth-grade team last year, a fifth-grade team this year. We've got guys playing and coaching and getting some teams going outside of the season, which is huge. The positive is we do have fourth-graders here now. So, you get fourth-graders and fifth-graders and then junior high," Gingerich said. "It's much different than it was even 20 years ago here when it was just a high school. So, that's a positive. We do have a nice support from our parents and our lower grades. It's just not a lot of numbers."
Another solution? Winning. Cepeda inherited a Concord program that hadn't had a winning season since 1993. In just her third season this year, the Minutemen went 14-9.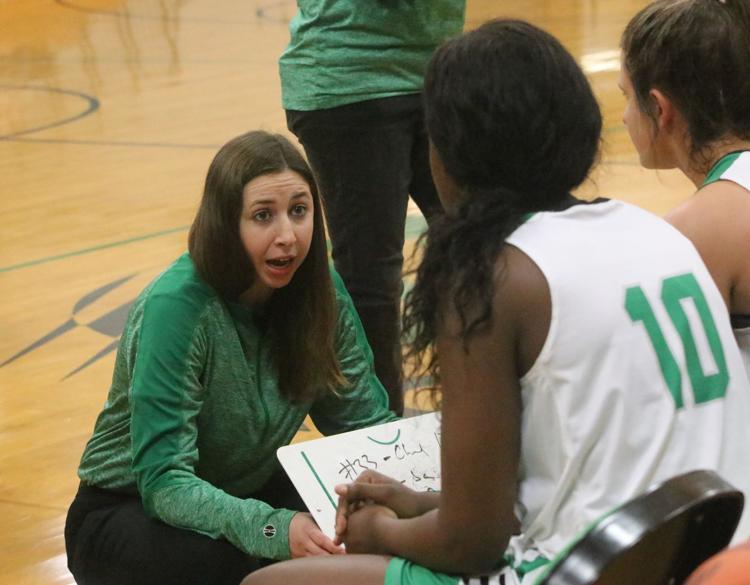 "I was always told when I was an assistant coach, 'Once you win a sectional, the girls will start coming,'" Cepeda said. "You've got to make it fun. Nowadays, kids have so many choices of what to do with their time. And that's what I preach. I love the game, and I want to keep them wanting to come back.
"We were extremely blessed this year. We had the right groups, the right people. We meshed really well together."
Springer noticed this as well when he turned Northridge into one of the better programs in northern Indiana. The Raiders have won four-straight Northern Lakes Conference championships and reached the class 4A semistate game in 2017.
"Speaking on behalf of my perspective here at Northridge, the community supports both the boys and the girls basketball programs equally. Was it like that when we started? No. I can remember playing before just parents my first several years," Springer said. "As we have gotten better and more and more successful, our community has really supported us. When we went to the semistate two years ago over at Crown Point, we had more than 3,500 people there watching us. I know that's a final four, but our community supports us. I don't think they discriminate whether its boys or girls."
The state of "Hoosier Hysteria" is questioned by many. The uneasiness of the future has some worried about what sports will look like in the years to come.
"Growing up in Indiana, 'Hoosier Hysteria' was always a big thing in regards to basketball. But, one of the biggest things I've seen change, in regards to high school athletics really — you used to take pride in playing for your school and for your community. And I feel like it's gone by the wayside," Smith said. "I've just seen a decline in that will and want to play for your school and that pride in competing for your school, which has been hard to see. Graduating nine years ago and seeing this decline and change in mindset has me a little worried about the future."
Austin Hough can be reached at austin.hough@goshennews.com or 574-533-2151, ext. 325. Follow Austin on Twitter @AustinHoughTGN