GOSHEN — While Gov. Eric Holcomb's statewide mask mandate expired Tuesday, Elkhart County will be keeping its mask mandate in place until at least the middle of May.
Holcomb announced his decision to nix the state's mask mandate on March 23, noting that he'd be downgrading the mandate to an advisory on April 6 along with all COVID-19 capacity restrictions.
However, as part of his new executive order, Holcomb noted that county health departments will retain the ability to impose their own, stricter measures to combat COVID-19, including keeping their own mask mandates in place if so desired.
In addition, Holcomb explained that the Indiana State Department of Health will continue to provide counties with color-coded guidance maps based on community spread, and local entities will be able to set their own gathering limits and social distancing requirements based on those maps.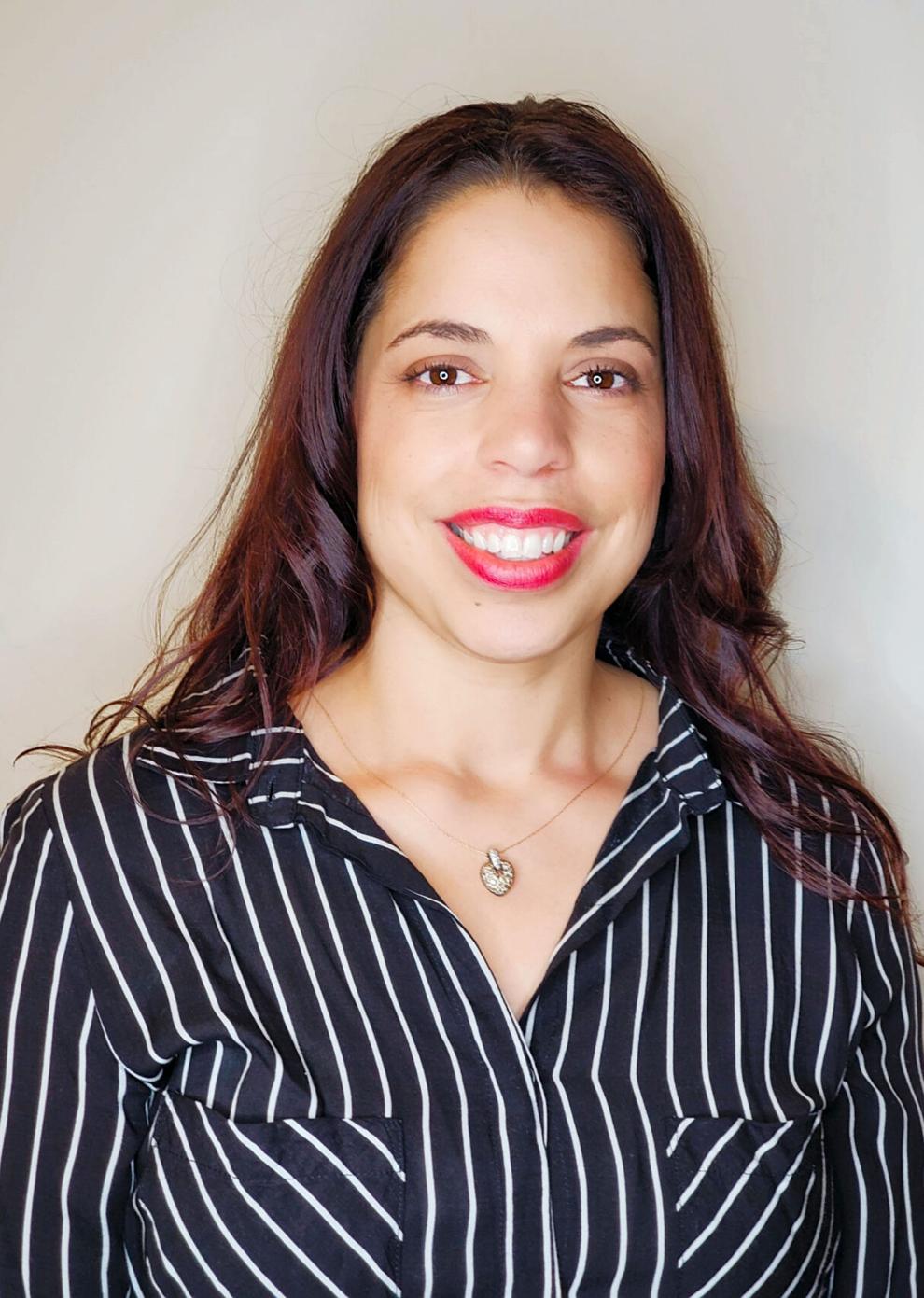 As such, Elkhart County Health Officer Bethany Wait went before the County Board of Commissioners Monday to inform them that she had signed a new public health order, PHO 2021-01, which will effectively keep the county's mask mandate in place until at least May 14, with an option to extend if the data warrants it. The new order goes into effect at 12:01 a.m. Tuesday.
"My job to make decisions regarding the pandemic must be for the safety of the public. As the health officer of Elkhart County, now is not the time to stop masking, social distancing or loosening our capacity restrictions that we have in place," Wait said of her decision to extend the mandate. "It has been a year since COVID-19 has been present in our community, and in that year we have clearly learned how to manage and control the virus. Stopping restrictions such as capacity limits, masks and social distancing will not control this virus."
According to Wait, her decision to extend the county's mask mandate is due primarily to the fact that the state just opened up vaccinations to all Hoosiers aged 16 years and older last week, meaning that many of those who do choose to get vaccinated won't be fully vaccinated until at least the middle of May at the earliest.
"The general idea with this is just to try and get as many people vaccinated as we possibly can now that everybody is eligible," Wait said, noting that an extension of the county's mask mandate means less worry for those county residents still waiting to get their vaccinations. "At this point in time, our vaccine schedule is booked out until the last week of April. So, we still have individuals who have not received the COVID-19 vaccine, even though they've signed up for it."
Randy Christophel, president of Goshen Health, agreed.
"The way we're turning the corner on this pandemic is through vaccination," Christophel said. "Vaccination rates, we just opened this up to everyone in the state what, four or five days ago? When they opened it up, our vaccine clinic was scheduled out three weeks. So, new folks in the new age groups can't even get in for another month. So, by extending this, we want to give everybody the opportunity to get vaccinated. If we do that, we take a significant step toward getting back to normal. If we don't, we take the real risk of moving backwards."
MASK MANDATE
Under the county's new public health order, mask-wearing will be required any time the county is listed at an advisory level of yellow, orange or red through the state's COVID-19 metric map system. At advisory level blue, which indicates low community spread, the requirement will be downgraded to a strong recommendation.
When the mandate is in effect, every person who is not exempt under the governor's most recent executive order must properly wear a face covering over their nose and mouth when they are:
• At an indoor area open to the public, including public transportation;
• At an indoor public area where a distance of 6 feet from individuals outside of their household cannot be maintained; or
• At a private indoor or outdoor area where a distance of 6 feet from individuals outside of their household cannot be maintained.
CAPACITY LIMITS
In addition, a new set of capacity limits has also been established for all social gatherings and events that occur in Elkhart County between April 6 and May 14.
Under the new limits, overall attendance of any social gathering or event may not exceed the following:
• 25% of a facility or designated area's capacity when the county is at advisory level orange or red;
• 50% of a facility or designated area's capacity when the county is at advisory level yellow; and
• 100% of a facility or designated area's capacity when the county is at advisory level blue.
Wait noted that these capacity restrictions do not apply to local businesses, which will be allowed to operate at 100% capacity regardless of the county's advisory level. However, mask-wearing will be required of all businesses at advisory level yellow or above, she explained.
"The Elkhart County Health Department strongly recommends that all individuals, businesses, and entities in Elkhart County adhere to CDC guidance and the mitigation measures outlined in Executive Order 21-09, including actively engaging in social distancing measures, sanitation measures, and staff and volunteer screening," the new county order concludes. "The Elkhart County Health Department fully supports all businesses and entities that choose to require compliance with the recommended additional mitigation measures. ... To the extent such measures are required by a business or entity, each and every person entering such Elkhart County business or entity must comply with the additional COVID-19 mitigation measures."
ENFORCEMENT
Asked about how the new public health order will be enforced, Wait noted that the order will be primarily education-based in the same vein as the county's previous virus mitigation orders, and thus will be enforced through verbal warnings and opportunities for education, though there could be the potential for greater enforcement, such as the pulling of food licenses, should violations warrant it.
"Do I want to do that? No. I just want people to wear their masks," Wait added. "I think it's fairly simple at this point. We know that masks work. Yes, they are not 100%. But not everything is 100%. I think that when we're mixing individuals, that's when we have our highest risk of having a spread of COVID-19, and us not getting back to normal. This is strictly about us getting back to normal. We all want to get back to normal, and it means wearing a mask in public for a little bit longer, period. It's been a year."
Commissioners Brad Rogers and Frank Lucchese noted that while they aren't opposed to the continued mask requirement, they take exception to the 50% capacity restriction while under the yellow advisory level, noting that many businesses, such as caterers, are really struggling to make ends meet, and further restrictions on capacity could force some to close for good.
"I have a problem with limiting their capacity," Lucchese said. "Make them wear masks in the event centers, but allow them to be open. We've lost one last month, and there are multiple ones we're going to lose. ... So, if we have a mask mandate, allow them to keep that mask on. But lets increase the number of people at the event."
For her part, Wait noted that under her current order, while capacity is limited to 50% under the yellow advisory level, the requirement for 6 feet of social distancing is not, which should mean that venues can increase the number of people in attendance while still maintaining that 50% capacity limit.
As Wait's announcement Monday was just for informational purposes and did not require commissioner approval, no formal action on the new health order was taken by the commission.
"My intention is definitely, still, to keep children in school, to keep hospitals and health care accessible, and to keep businesses running," commissioner Suzanne Weirick added of her support for Wait's order at the conclusion of Monday's meeting. "The way to make sure that we don't overrun any of these systems is to kind of give everybody who chooses to be vaccinated the opportunity to actually get that vaccine."